China is increasingly becoming the preferred destination for doing business for international investors. However, you should not just dive headlong and set up a business in China. You need to be mindful of a lot of different things before investing in the country.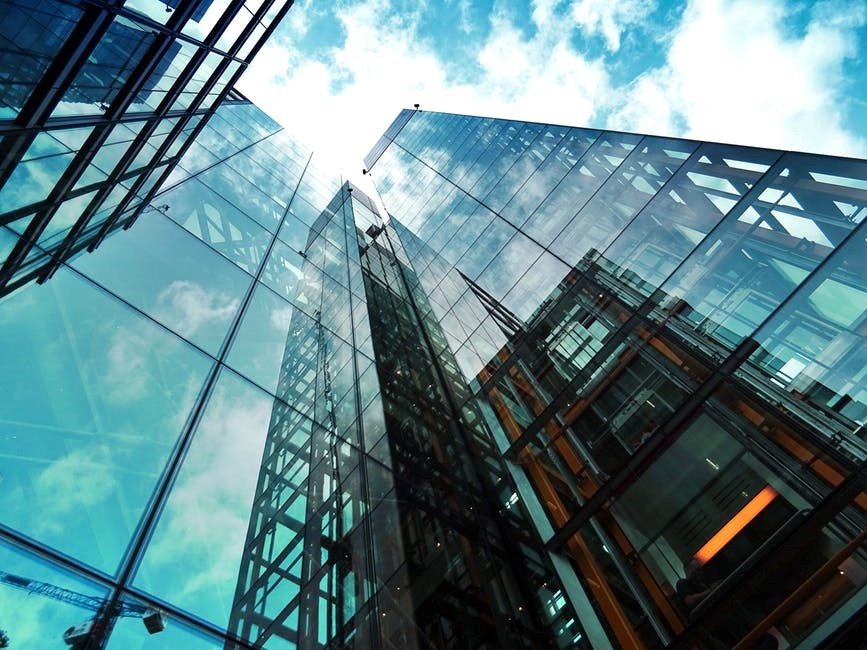 In this post, you will learn about 12 important things that are important to consider before
setting up a business in China
.
1. Create a Local Presence
In order to do business profitably in China, you need to create a local presence. This is important to identify and seize profitable business opportunities. There are already thousands of international businesses doing business in China. Most of them have established a local presence in order to benefit from low cost of labor and goods. As volume grew, they expanded their operations to meet increasing demand.
Today a lot of international companies are selling to the domestic market. There are different ways in which you can create a local presence. Usually, the best choice for setting up a business in China is to set up a Wholly Owned Foreign Enterprise (WOFE). This setup will allow you to retain profit and transfer it to the parent company abroad.
2. Build Professional Relationship
Companies thinking about doing business in China should take time to build professional relationships with partners and vendors. The Chinese term used for making connections and relationships is Guan Xi. This is an important part of doing business in the country. Creating personal connections will help in resolving the dispute and entering into a negotiation.
The fact is that resolving disputes in the Chinese court can be expensive. Personal connections will help in the quick and friendly resolution of issues. One executive had form connection with a retired party secretary. The secretary had arranged a meeting with the city's vice mayor. This helped the executive to negotiate a supply contract with the city government. This shows that personal connection is a key to being successful in China.
Just remember to avoid talk about business at the dinner table. While it's common in the west to discuss business during lunch or dinner meetings. Most Chinese consider mealtime to be a time to enjoy and build a relationship. Talking about business should be avoided unless the host initiates a discussion regarding the matter.
Maintaining Guan Xi or positive business relations with government departments and people in a strong government positions can help you to remain updated about the upcoming changes in regulatory requirements. In this way, you can adjust your business strategies to avoid regulatory pitfalls.
3. Hire a China-Based Company
By far the most important thing you need to do before setting up a business in China is to partner with a company who has in-depth information about local laws and business regulations. A China-based company will help you to register your company and fulfill local, national, and federal regulations. It will allow you to establish a business in China with due diligence fulfilling all required formalities.

4. Ensure Every Business Dealing is in Writing
Make sure that every business dealing from local firms is in writing. The agreement should be in paper or electronic format. From supply agreement to rental agreement, everything should be written in a detailed and clear manner. This is important to avoid confusions and help resolve any disputes later on.
5. Know that Closing Business Deals Takes Time
Keep in mind that closing deals take time in China. The fact is that most Chinese don't make hasty decisions. They tend to take a lot of time in negotiating the terms of agreement, which usually prolong closing of the deals.
In addition, you should remember that once the deal is closed the matter is not typically closed. Even when the contract has been signed, you may be asked to make modifications in the deal.
6. Have a Strategy for Protection of Intellectual Property Rights
Before entering into a business in China, you must implement a strategy for the protection of intellectual property rights. Consider registering your intellectual property such as copyrights, patents, and trademarks. If you don't register your intellectual property in China, you will have no options to seek redress if another company use your technology without your approval.
Another strategy to protect your intellectual property is to sperate employees and manufacturing lines or withholding core technologies. Also, you should consult a China-based company to know more about your options to protect your intellectual property rights in the country.

7. Know about Rank and Hierarchy
Unlike most other East Asian countries, rank and hierarchy still play an important role in the corporate culture. Social hierarchy is typically determined by job position and seniority. Respect and authority are recognized according to the job status.
For instance, the highest-ranking individual in a company must make the toast. In addition, it is expected that a person with an equal rank must be sent to a business meeting. In case the President of a Chinese company was present in a meeting, a person with the same designation of the opposite company would be expected. Chinese generally take an offense and even terminate the relationship if respect is not accorded as per the rank and hierarchy.
8. Know about Allowed Investments
While China has encouraged investment in different industries, not all foreigners are allowed in every industry. There are a number of companies in which only local companies are allowed. The government publishes a list of allowed, restrictive, and disallowed industries in a document known as the
Catalogue of Industries for Guiding Foreign Investment
.
So, before establishing a business in China, make sure that you are allowed to do business in the sector. This will help you avoid a lot of hassles and money in the end.
9. Select the Right Structure
An important consideration when investing in China is the right legal structure. Each structure has its own pros and cons. You should consult with a China-based company to know about the exact benefits and risks in setting up different forms of businesses in China. Here is a brief overview of the different business types you can set up in the country.
1. Representative Office (RO) — You can set up an RO in China to test the water before committing to the formal legal establishment. This business structure is the right option to form business relationships and knows about the exact market conditions. However, due to the restrictions, this is not the right business type for engaging in direct business activities in China.
2. Joint Venture (JV) — This is the most common business structure that involves forming a partnership with a local company. It is the best option if you lack expertise and connections to make a market presence in China. There are two types of JV in China that you can establish equity joint venture and cooperative joint venture.
The main difference between an equity JV and cooperative JV in China relates to sharing of profit and discretion of partners in the distribution of profits. With a cooperative JV, profits do not need to be proportional to the partners' investments. The profits can be distributed according to the discretion of partners. This is not the case with equity JVs where the profit needs to be distributed according to share of each partner.
The other major difference is that there is more flexibility with cooperative JVs when it comes to forming a business. You can organize the business as a limited liability or a non-legal person with unlimited liability where every partner is liable for losses. Equity JVs can only be set up as a limited liability company.
3. Wholly Owned Foreign Enterprise (WFOE) — You can set up a WFOE if you want to retain maximum control over the company. The enterprise is 100 percent by a foreign company. While capturing the market with this type of business may take time, it will allow you to retain maximum profit from the company.

10. Invest in Free Trade Zones (FTZs)
China has set up many free trade zones (FTZs) that allow investors to establish businesses in China. Establishing a business in FTZs will allow you to do business in sectors that are prohibited elsewhere. The first special trading zone was established in Shanghai. At the moment
there are 11 FTZs
that focus on different industries and provide industry-specific trade liberalization.
The Chinese government had implemented a cross-border financing management program that provides incentives for offshore financing in four trade zones viz the Shanghai FTZ, Guangdong FTZ, Tianjin FTZ, and Fukien FTZ.
11. Know about Industries with Positive Growth Outlook
Before setting up a business in China, you should know about profitable industries. Not all industries are equally profitable. Most profitable industries with positive growth outlook relate to the service sector. For instance, transport and energy segments are associated with rapid growth opportunities.
IT services are also in demand in China. Most local companies don't have the technological know-how to provide corporate computer support service. They need large capital investment to develop core technology infrastructure. Forming a Joint Venture (JV) in China is the preferred way to form a partnership with local IT companies and share a portion of the profit.
Yet another profitable sector in China is logistics. A key enabler of increased productivity in a country is logistics. Most companies are investing a large amount to develop their logistics capabilities. For instance, Alibaba commits billions of dollars to modernize warehouses and trucks. Third-party companies particularly foreign firms have a lot of opportunities to invest in China to help local companies develop logistics capabilities.
The education sector is also a profitable sector for foreign companies that want to set up a business in China. There is a great demand for both online and traditional vocational learning. Niche business companies that prepare children to study abroad are also flourishing in the country. In addition, a lot of Chinese students are willing to spend on learning a foreign language. With the middle class becoming stronger in China, there is a great opportunity for foreign investors to earn high returns on investment in this sector.
Healthcare is also a profitable business segment in China. Between 2011 and 2017,
more than 8450 new private hospitals
had established in China, a number of which are foreign-owned. The need for healthcare services is expected to increase in the near future. Patients are looking for healthcare clinics that are affordable and offer quality services, and foreign companies can gain a foothold in the country focusing on these factors.
Furthermore, wealth management business is also in demand in China. The country has a lot of high-worth investors. Private wealth was skyrocketed to about $24 trillion (RMB 124 trillion). Investors seek to increase their wealth by investing both locally and abroad. This presents opportunities for foreign financial advising firms to earn positive returns on investment by setting up a business in China.
12. Align your Business to Match Conditions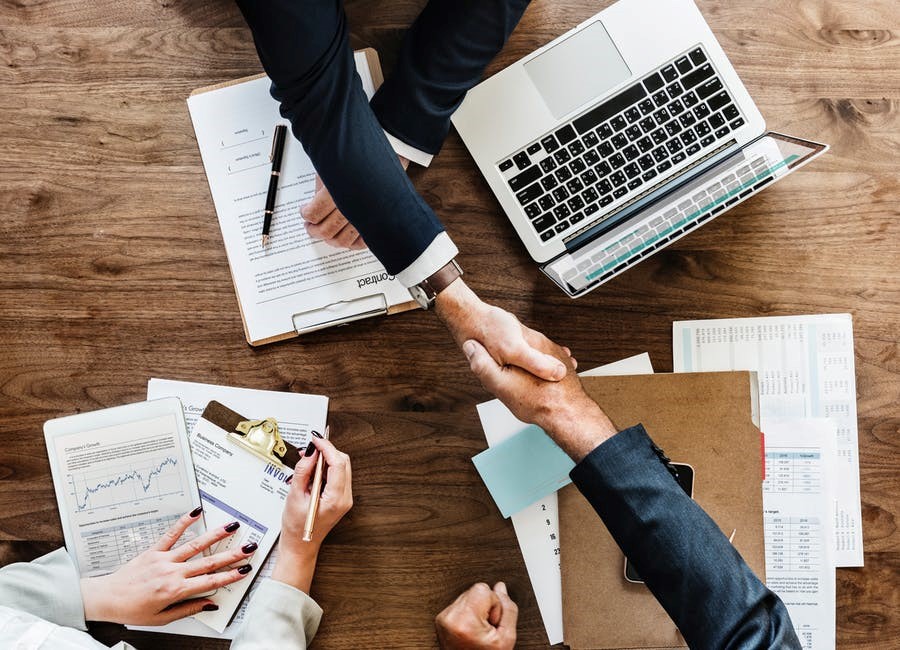 Market conditions are in a constant state of flux. New regulatory and tax changes put pressure on businesses. That's why it's important that you constantly align your business strategy to match changes in the corporate environment. The business strategy needs to be aligned to match existing situations in the market.
When forecasting cash flow, it's important to account for regulatory and other factors that can create sudden opportunities or risks. This requires gaining a deep insight into the regulatory environment and create a system that will help absorb any external changes.
Before setting up a business in China, you need to create a flexible and dynamic corporate ecosystem. You need to ensure that a system is in place that will help in capturing market opportunities and mitigating risks as new policies and regulations emerge.

Conclusion
China is steadily becoming one of the largest economies in the world. Businesses that invest in China today will be able to gain from the prospering economy. Knowing the tips mentioned in this article will prove invaluable when it comes to starting a business in China.