What is a Wholly Foreign Owned Enterprise?
A Wholly Foreign Owned Enterprise is a limited liability company wholly owned by a foreign individual or a foreign enterprise. The three major characteristics of a WFOE could be summarized as "limited liability company", "the foreign individual or the foreign enterprise fully controls the WFOE" and "the shareholder of the WFOE must be the foreign passport holder or overseas company (including Hong Kong and Macao)".
According to the business the WFOE engages in, China WFOE could be divided into Trading WFOE, Consulting WFOE, F&B WFOE, Manufacturing WFOE and etc.

Based on the Free Trade Zone (FTZ) as the registered address, China WFOE could be split into Guangzhou FTZ WFOE, Shanghai FTZ WFOE, Shenzhen FTZ WFOE and etc.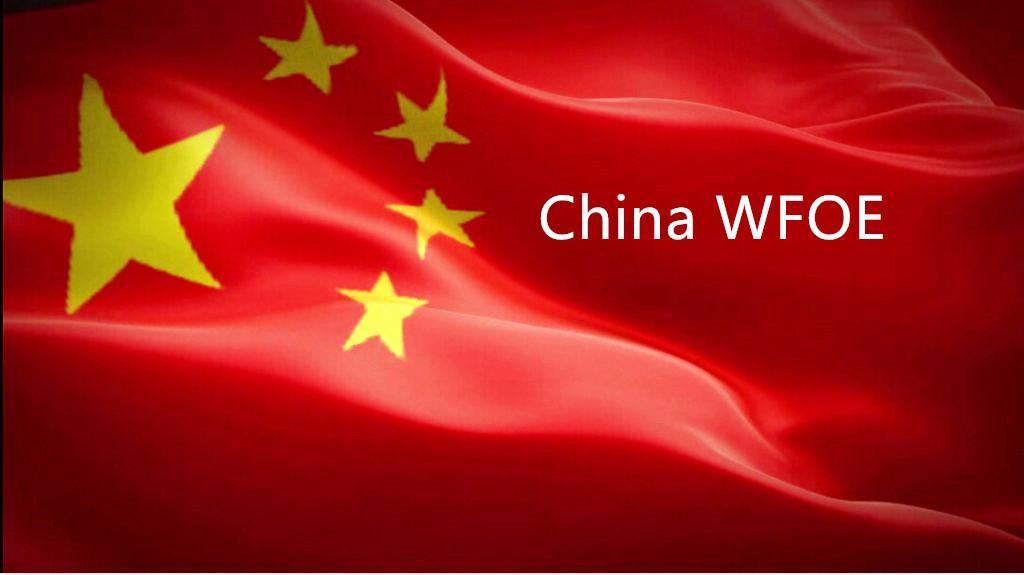 Advantages with a WFOE
Shareholders merely undertake limited liability;
Foreign investors enjoy the wholly control of the company;
The business engagement in China enjoys the protection of China law;
Easier to gain the trust of suppliers and markets;
Improve corporate reputation and credibility;
Enhance customers' confidence in brand cognition;
More convenient to protect the intellectual property of enterprises;
Ability to apply for the formal China Invoice and receive tax incentives;
Able to buy social insurance for employees and employer;
Ability to finance and apply for a credit loan to the bank.
What is the Registered Capital Requirement for China WFOE Registration?
During China WFOE formation, the registered capital requirement is no longer the registration threshold for 99% business. Foreign investors will have 20-30 years to do the capital injection. The company liquidation and deregistration can be applied without the capital injected.
What is the Registered Address Requirement for China WFOE Registration?
To better attract foreign investment, China provides registered address for company registration for a quick start of the business operation in China. Just as the logic behind the no capital injection is to activate the market potential as much as possible. Because as long as you invest in China, you already pour money into the WFOE project, there is no need to go through the RED Tape of injecting your capital into your own WFOE capital account and then taking it out for company usage.
How to Start a WFOE?
Shareholder's identification document;
Passport copies or ID copy of Legal Representative;
Passport copies or ID copies of Supervisor or the board of supervisors;
Passport copies or ID copies of Managing Director or the board of directors;
WFOE Application Form Filling;
Business Scope;
Registered Capital amount and currency;
WFOE's Chinese Name and English Name (could be put on the company chop);
Services Business China Service Cover
Free Consultation about the WFOE Formation;
WFOE Formation File Checking;
Guidance over WFOE Application Form Filling;
Guidance over business scope filling;
Guidance over WFOE's Chinese name and English name;
Legitimate WFOE Formation File Drafting;
Courier the legitimate files for you to sign;
Update the setup progress on time;
Invoice to you after the payment;
Courier the finalized company file to you;
Authorize one colleague who can speak fluent English to accompany the legal representative for the bank opening to make sure the bank opening procedure is smooth and understandable.
25 Working Days – 30 Working Days for China WFOE Registration
Additional Services for WFOE
China Accounting Services
China Company Annual Report
China Invoice Issue
China VAT Refund
China Company Bank Account
China Trademark
China Social Insurance
China Social Insurance Allowance
China Working Visa
China Payroll
China Guangzhou Company Package
China Shenzhen Company Package
China Shanghai Company Package
China Foshan Company Package
China Company Verification Package