No matter which business entities you set up, you will have legitimate right to open bank account in china after foreign entity finalized.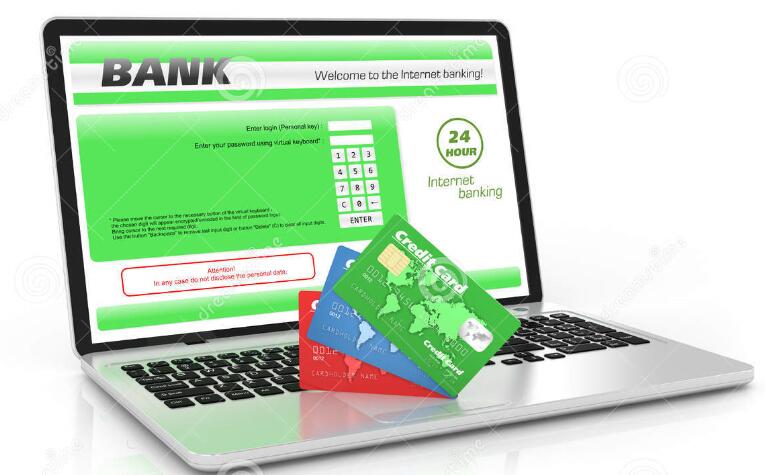 Corporate bank account, stands for your China entity, keep tracks of business flow and is connected to every aspect of your business. China business bank account consists of Basic RMB Account, Foreign Currency Account, Temporary Account like USD payment account, capital account and etc. Its importance can be divide into 4 sides:
The Importance of China Company Bank Account
√  First, Legitimate concern tops the concern list.
Corporate bank account is the legitimate bank account of your china business entity, which means it proves and protects your business transaction legitimately. For example, your company can issue fapiao (official government invoice) after your clients pay to your corporate bank account.
√
Second, tax concerns influence business a lot after your business transaction proceed.
The importance of China Corporation Bank Account Opening would be enlarged when you try to claim business-related tax deductions, such as tax return, social insurance allowance, even VAT (value added tax) return when government issued favorable supportive policy towards different industries.
√
Third, yearly audit concern should be considered when you start running a business entity in China.
In China, at the period between the end of the year and the start of next year, IRS (Internal Revenue Service) would ask business entities to report their yearly auditing report to state their business.
√ Fourth, improve the corporate image effectively.

The opening of the corporate bank account of a company can effectively promote a good corporate image.

Classification of China Company Bank Account
(1) Primary Settlement Account

Primary settlement account is the bank settlement account that a company opened for daily transfer settlement and cash collection. According to the Regulation of RMB Bank Settlement Account, the primary settlement account, which is the most commonly used account, is the foundation of China company bank account management system. Permit of Bank Account Opening will be issued after the primary settlement account opened.
Each company can only open one primary settlement bank account in the bank; the opening of other settlement accounts in the bank must be arranged after the opening of the primary settlement account. When opening, changing or canceling the other three types of accounts, Permit of Bank Account Opening will be required for the processing procedures.
(2) General Deposit Account

The general deposit account is a bank settlement account opened by a company with the need to raise a loan borrow or satisfy other settlement requirements. A general deposit account is not an essential account for a company but is issued only when there is a loan or other settlement needs.
(3) Special Deposit Account

A special deposit account is a bank settlement account opened by a company in accordance with the laws, administrative regulations and regulations, and with the special funds for the special usage. The opening of special deposit account reflects the guiding ideology of special account storage, special management, special funds and professional supervision.
(4) Foreign Exchange Deposit Account

Company's foreign exchange deposits are divided into current account foreign exchange deposits and capital account foreign exchange deposits. A company should provide Approval Certificate of Foreign Exchange Deposit Account Opening approved by the FECB (Foreign Exchange Control Board) and the business license to apply for the foreign fund to be remitted into China, repatriation of domestic funds and other deposit or transfer business.

Service Process of China Company Bank Account Opening
Recommend bank for account opening based on customer needs;
Business China sorts out and prepares relevant documents for bank opening and reserve an appointment with the bank manager;
Business China authorizes one staff to accompany the customer to attend the bank opening interview and handle the subsequent file preparation with the authorization of the client;
Business China prepares the corresponding English translation version of the corporate bank account to the customer after opened the bank account;
Keep clients informed of relevant bank notice.
Document Checklist for China Company Bank Account Opening 
We will assist clients in the preparation of the documents listed below:
Company Business Certificate;
Notification of Business Operation;
Company Stamp Carving Permit;
Original Identity Document of the Legal Representative;
Original Identity Document of the corporate account filing contacts;
Identity Information Sheet;
Application for Opening a Corporate Bank Account;
Reserved seal of authorization;
Business Agent Authorization Letter;
Official Seal;
Enterprise Finance Chapter;
Chapter of Enterprise Legal Person
For the bank account opening, legal representative himself would be required to visit the front desk once holding his passport with some legitimate documents to sign. We will arrange one colleague present at the same time to make sure the process is smooth and understandable.
Which Bank Should I Choose? 
There are many national and international banks operating business inside China mainland. Due to China's accounting system, it is better to choose the business account in the Big Four national banks. 
ICBC - Industrial and Commercial Bank of China
BOC - Bank Of China
ABC - Agricultural Bank of China 
CCB – China Construction Bank