Shenzhen is considered to be an economic center of trade and business in China, and has also been designated as an international city by the State Council. It's no secret that Shenzhen has been able to rank ahead of all the large and medium sized cities in China, in terms of export volume for the past 23 consecutive years, which is quite an accomplishment. The Shenzhen Free Trade Zone has been catering to Fortune Global 500 companies along with 196 branches of foreign brands that operate from within the Shenzhen Free Trade Zone. These businesses belong to various industries such as;
Science and Technology Service Industry
Realty industry
Modern Logistics
Information Service Industry
Imported vehicles
Cultural Creative Industry
Cross-border E-commerce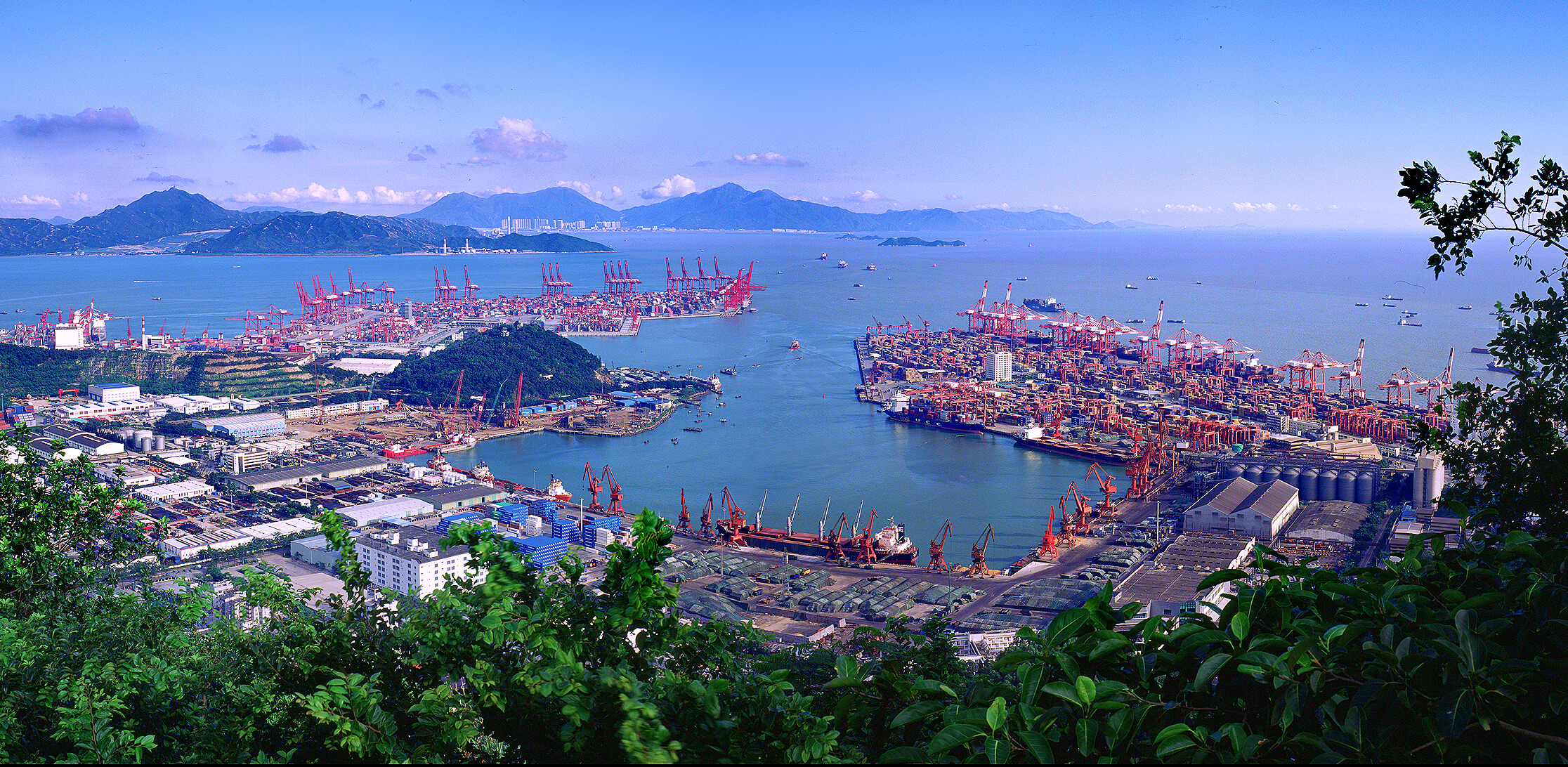 Shenzhen Free Trade Zone
The Shenzhen Free Trade Zone is located close to Hong Kong, Macao, Guangzhou, Zhuhai, Dongguan, Zhongshan city. This unique geographical location of the Shenzhen Free Trade Zone has been one of the leading factors for the incredible success that the Shenzhen Free Trade Zone has achieved in recent years. Apart from the air, sea and land transport resources, international brands also get to take advantage of the Shenzhen airport, Hong Kong and Shenzhen airport cargo port located in the west and western regional gathering deep rapid rail, Guan City Line. Other transport links to the Shenzhen Free Trade Zone include links to Hong Kong and the Pearl River Delta Cities, which all help in establishing Shenzhen's geographical prowess, especially when it comes to international trade.
There was a time when Shenzhen had to rely on Hong Kong and mainland China when it came to doing trade with the world, but with a new round of infrastructure and development projects, Shenzhen is embracing international trade and investment by providing foreign brands with the infrastructure and services they need for doing business in China. The main difference was brought about when China decided to make it easier for establishing business in the Shenzhen Free Trade Zone.
During the past 5 years, major inroads have been made in the Shenzhen region, to accommodate foreign companies that are willing to go through the Shenzhen Free Trade Zone Process to do business in China. The country has also improved its transport and infrastructure in leaps and bounds to help accommodate the surge of foreign business to the Shenzhen Free Trade Zone and other parts of China.
As a new round of trade and investment from international brands is opening up China is looking to establish new rules and in establishing a new system of the open economy known as the "experimental field." This is a major difference from its previous position to rely solely on Hong Kong and mainland China to do trade with international businesses. The Chinese government has taken major steps to improve the Shenzhen Free Trade Zone area by making massive institutional improvements, including, deep port cooperation, industrial agglomeration, and the construction of new cities. All this has led to a total economy reaching hundreds of billions of energy levels and still continues to go higher. According to the latest data, Qianhai has transformed into the fastest growing and most profitable areas in China, which is another reason why many international companies have made the decision to setting up business in Shenzhen Free Trade Zone.
By the end of 2016, there were 42,000 companies in Qianhai, up 139 times from 2012. The added value of registered enterprises was 92.65 billion yuan, up nearly 19 times from 2013. Tax revenue was 18.49 billion yuan, up 35.6 times from 2013. The actual use of foreign capital is us $3.8 billion, up 238 times from 2012. Fixed-asset investment rose to 29.75 billion yuan, up 15.4 times. In 2016, the number of newly registered enterprises in the former sea, the newly registered capital and the contract utilization of foreign capital account for 38.4%, 50% and 40.9% respectively of the free trade area in the whole country. Apart from these amazing figures, the actual utilization of foreign capital accounted for 24.4%.
Since the past few years, the pace of development and in foreign companies setting up business in Shenzhen Free Trade Zone has been further accelerated. In the first three quarters of last year, 34,548 new Shenzhen Free Trade Zone Company Registrations were registered in the former Haikou area, which brought in new registered capital of 214.19.07 billion yuan. This is up 1.7% year on year, and is looking to grow even further in the coming years.
Foreign enterprises who completed setting up business in Shenzhen Free Trade Zone achieved tax revenue of 26.0.89 billion yuan, an increase of 20.8% year on year. The actual utilization of foreign investment was $36.22 billion, which is also up by 30.7%. In the first half of the previous year, the added value of registered enterprises in the area was 931.52 billion yuan, up 55.4%. In general, the economic development of Qianhai has been characterized by fast speed, strong momentum, excellent quality, strong concentration and strong strength. It has grown into an important economic growth pole in Guangdong and Hong Kong and Macao.
Business China is a professional service provider specializing in company registration, accounting, work permit application, financial consultation, enterprise management consultation. Welcome to contact us
.

Accelerate the Development of the Financial Industry

Keeping in line with China's financial watchdog, according to overall deployment of the country's financial industry opening to the outside world, and in accordance with the basic principles of open cooperation, China is following the framework of CEPA. China's government is looking to increase productivity not only within the Guangdong province, but is also taking drastic measures to improve Shenzhen and Hong Kong, while reducing the number of barriers that international businesses were met with while setting up business in Shenzhen Free Trade Zone. For this reason, the government has taken steps to improve financial institutions and financial services in Hong Kong to support the financial innovation and trade in the Shenzhen Free Trade Zone, and other parts of China.

The China government is looking to create a sound financial environment and attract all kinds of financial institutions to develop in the former sea. This move is set to enhance the capacity of financial services and should be able to improve Qianhai construction, which is an experimental demonstration window for the country to open up to the outside world.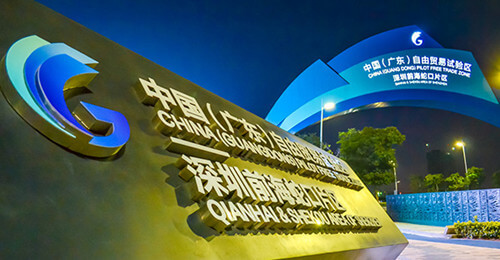 (1)Foreign businesses looking towards establishing their business in the Shenzhen Free Trade Zone need to know that in order to promote innovative cooperation in the financial sector, China is focused on cross-border RMB business. The Chinese government is also looking forward to continue to expand the pilot of cross-border RMB business, while providing full play to the regional advantages of Shenzhen as a pilot area for cross-border RMB business, and for the promotion and development of the RMB offshore market in Hong Kong.
This is another reason why foreign businesses looking to take advantage of the latest strides that China has made in attracting foreign companies need to work towards establishing their business in the Shenzhen Free Trade Zone, along with exploring capital account opening and RMB internationalization path, under the framework of CEPA, which shall be formulated by the departments of the Hong Kong bank's 'Cross-Border Lending Business Pilot Program.'
According to the principle of foreign direct investment management, the foreign shareholders of foreign invested enterprises shall be piloted in RMB cross-border direct investment. To encourage financial institutions that meet the CEPA definition of "Hong Kong service providers" to set up domestic headquarters and branches in the Shenzhen Free Trade Zone. China looks to support the establishment of financing leasing companies, auto financing companies, consumer finance companies and small loan companies. And for the promotion of innovative cooperation in the banking sector based on the strategic transformation of financial institutions and deep cooperation in Hong Kong's financial sector.
All these measures are to encourage banking and financial institutions in China to support the development of modern service industries that are establishing their business in the Shenzhen Free Trade Zone through innovation. This can be achieved by providing them with financial products, business processes and internal management mechanisms, and increase credit support for high-tech industries.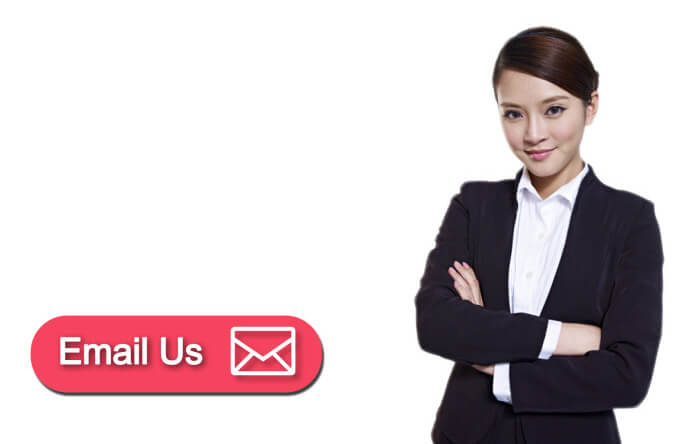 Business China
can help accelerate the establishment of a multi-field and multi-level financing mutually supporting small and medium-sized enterprise financing service system, and for the establishment of small and medium-sized enterprise financial services regulatory mechanisms.
(2)Measures have been taken to steadily advance cooperation in the capital market of Shenzhen-Hong Kong and the Shenzhen Free Trade Zone. According to the National Financial Industry survey, significant measures have been put in place for the support of Shenzhen capital market opening to the outside world. This will help to gradually expand and deepen the cooperation, between international businesses operating in the Shenzhen Free Trade Zone, and Hong Kong securities market, which will lead to many advantages for both foreign companies and the Chinese economy. China is also looking to support eligible mainland enterprises listed in Hong Kong to list in Shenzhen; Hong Kong and the Shenzhen Stock Exchanges to support exchange-traded funds (ETF) that track each other's indexes.
By providing support to qualified financial institutions in Hong Kong, the Chinese government is encouraging the establishment of joint venture securities companies, joint venture securities investment consulting companies and joint venture fund management companies in Qianhai. By supporting qualified joint-venture securities companies that are established in the Shenzhen Free Trade Zone, China looks to further expand the region's business scope.
China is also actively exploring the securities companies that have been established within the Shenzhen Free Trade Zone, along with various fund management companies that are operating from Hong Kong to carry out the domestic securities investment business. China will work to strengthen training, business exchanges and improve innovation cooperation between high-end professionals in Hong Kong and the Shenzhen Free Trade Zone. China has promised to support the Shenzhen high-tech zone, and to expand the pilot scope of transfer, including the transfer of equity, and to support small and medium-sized enterprises that are working from the Shenzhen Free Trade Zone. These measures are being taken to accelerate the reform of the market and to further improve business ties with international brands.
(3) Vigorously promote the construction of insurance innovation and development of the pilot zone. Support insurance reform and innovation projects in Qianhai first. According to the national insurance regulatory policies and regulations, the policy supports Hong Kong insurance institutions first, while loosening up Hong Kong residents and agencies of insurance intermediary market access, which improves trade. To explore new insurance companies such as captive insurance companies and mutual insurance companies in Qianhai, and to develop reinsurance markets, China will continue to promote the pilot work of science and technology insurance, and provide risk insurance services for scientific and technological enterprises. China is moving to further support the pilot project of commercial auto insurance pricing mechanism and insurance marketing system reform in Qianhai. And to encourage qualified Hong Kong and Shenzhen insurance institutions to carry out resource integration and business cooperation in product development, channel development and claims services for those who are establishing a business in the Shenzhen Free Trade Zone.

Developing Modern Logistics Industry

China's ultimate goal is to build a global logistics center, with the help of the Shenzhen Free Trade Zone and Hong Kong in order to promote the depth of the modern logistics industry cooperation between Shenzhen and Hong Kong. This includes, the formation of high-end logistics industry gathering area, build the Asia-pacific region has important influence on supply chain management center and shipping derivative service base, as well as, strengthen the production organization of the pearl river delta manufacturing service ability. Some of the salient features of China's new vision are given below;
(1)To create regional production organization centers and international supply chain management centers. The Qianhai bonded port area will be able to draw on the international practice and actively explore the policy and system innovation of the special supervision area of the customs. China is looking to improve the market access mechanism and policy supporting mechanisms, and focus on providing supply chain management enterprises with financing consultation, financing guarantee, settlement, customs clearance, information management and a whole host of related value-added services for those who are Setting up business in Shenzhen Free Trade Zone.
China is encouraging the introduction of integrated service enterprises that provides enhanced logistics and value-added services for e-commerce transactions. These efforts are being taken to further the support for the port of Shenzhen, to become the goods vehicle import and export terminal, and to transform the Shenzhen Free Trade Zone into a hub for value added services, including mobile logistics services. The Chinese government is further encouraging enterprises in the region to undertake procurement, sales and other related outsourcing services to build international procurement, international distribution and global integrated allocation management platform.
(2)To actively develop additional support services for port shipping, and relying on the Hong Kong international shipping center to promote cooperation between the deep sea port and Hong Kong airport close cooperation, and to expand the port service function. Additionally, making Hong Kong the international shipping service platform, while offering deep sea convenience for Hong Kong shipping operators, enabling them to further expand their international shipping service. China looks to support the development of the aviation market, and carry out various innovative services such as aviation leasing, aviation materials trading and civil aircraft financing lease.
To achieve their goals, they have also actively introduced the shipping business management center, the document management center, the settlement center and the shipping intermediary to set up institutions in Qianhai to carry out business. China is also focused to promote the development of shipping aviation finance innovation, support the formation of shipping industry funds, shipping finance leasing companies, shipping insurance institutions, and for the promotion of the development of commercial aircraft and the financial leasing business of aviation materials. This will further allow foreign businesses to register in Qianhai, where there is huge offshore international trade demand. Business performance and credit good enterprises have also been encouraged to open offshore special accounts or special accounts in domestic banks. Apart from that, financial leasing companies that support the service and shipping of the sea service have entered the interbank market to borrow funds and issue bonds to further drive trade in the region.

Developing Information Service Industry

To assist foreign businesses setting up a Shenzhen Free Trade Zone, China will create overall plans for the construction of information infrastructure, develop software and information technology services and information content services, to further improve the capacity of information transmission services. We will accelerate the integration and development of the Internet economy and the real economy, and use it to guide the development and upgrading of manufacturing industries.

(1)To turn the Shenzhen Free Trade Zone into a highly developed information transmission service industry, China is looking to vigorously develop next-generation telecommunications networks, broadcasting networks and the Internet. China is also trying to promote the integration of the three networks and build a digital urban area with advanced international level, while also actively promoting the cooperation between basic network operation enterprises and media, value-added service enterprises. The country is looking forward to strengthening cooperation between mainland telecom operators and Hong Kong telecom operators to explore new businesses. It is working to highlight the development of value-added services for the Internet and value-added services for mobile communications, attracting outstanding value-added service providers, content providers and systems integrators at home and abroad.

(2)China is working to improve the area of software and information technology services. To encourage development system integration, information technology consulting and operation services. China is vigorously developing technologies and applications, such as Big Data computing, smart network technology and cloud computing. It is also accelerating the development of the software industry and promoting the construction of Shenzhen software park in Qianhai to form a software and information service park which will have a big influence on the Shenzhen Free Trade Zone, and will support the research and development and application of industry application software, and will integrate the software industry and logistics, finance and other fields to integrate system integration and industry solutions, to deliver a seamless experience. China is also accelerating the development of new businesses such as mobile e-commerce, mobile multimedia, mobile search and mobile payment.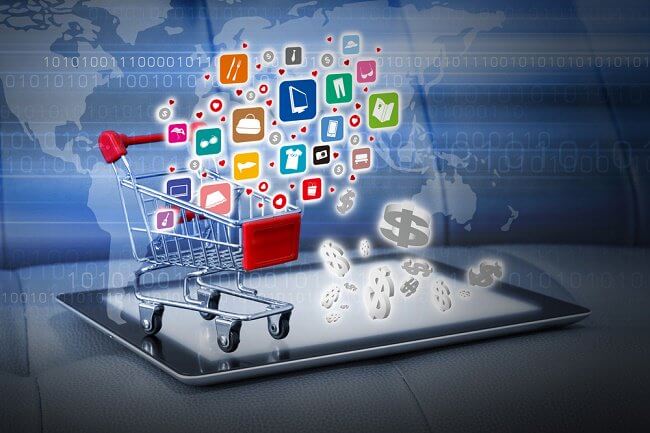 (3)The country is looking to create the southern logistics information exchange center and international e-commerce center. This will help the support the development and industrialization of key software technologies for Internet of things, and to accelerate the development of the "Internet of things" in the country. Furthermore, the move is to establish deep port logistics information classification and coding, collection, exchange, and the safety standard system, which will, in turn, help strengthen transportation, port, banking, industry and commerce, tax and other relevant departments of logistics information, including the sharing of resources, the construction of logistics public information platforms, and building a logistics information exchange center in the south. China will encourage logistics enterprises to strengthen the development and innovation capacity of new technologies such as intelligent transportation and logistics management software, and improve the level of logistics operation and management. The country has also announced that it is working to speed up the establishment of a reasonable security certification system for digital certificates, and promote the application of electronic signatures and certifications in logistics information exchange and e-commerce. Vigorously develop e-commerce, construction safety, convenient and support multi-currency business application service platform, strengthen the dock with the international large-scale e-commerce platform, build sea before international electronic commerce center.

(4)China is working vigorously to develop the information content service industry, which includes, the development of data analysis and consulting services, and introduce international data service to high-end enterprises operating in the Shenzhen Free Trade Zone. All these actions are being taken to foster domestic enterprise in the country. China is constantly enhancing the level of internationalization by creating better regional data analysis and consulting service centers. The development of integrated businesses, such as broadband communication, mobile, multimedia, broadcast TV, and digital TV, etc. Strengthen the digital content service depth development and utilization of the Internet. This helps attract domestic and foreign well-known Internet companies to set up their headquarters and regional headquarters in the Shenzhen Free Trade Zone. In doing so, China wishes to significantly improve the areas of network gaming, network music, network video, network media, and network advertisement, to make this market segment do better and grow rapidly. China is actively developing products and services such as online content, animation and games, and promotes the development of related industries.

Development of Scientific and Technological Services and Other Professional Services

It's easy to see that for foreign companies, entering the Free trade zone in Shenzhen is the way to go as international businesses really want to grow and expand in the Chinese market. To encourage that, China is working to offer professional services resources, and is creating regional science and technology innovation service centers, and productive professional service base. These actions have been taken specifically to enhance the productivity of the Pearl River Delta area as well as regional areas. The following are some of the development that China is looking forward to carry out to enhance its scientific and technological capabilities, which will in turn, help the foreign businesses operating in the Free trade zone in Shenzhen.

(1)China's first priority has always been the development of scientific and technological innovation services in the area, and more specifically at the Free trade zone in Shenzhen. Based on the innovation needs of the Pearl River Delta region, China is actively promoting the cooperation of Shenzhen-Hong Kong science and technology services. China is also looking to support the establishment of a subsidiary body in Qianhai by the Hong Kong scientific research organization, which will participate in national and local science and technology projects, and explore new models for supporting innovative services in the financial capital of Shenzhen-Hong Kong. The country is also looking to support the development of cross-border inspections and testing services in Hong Kong, and to explore new modes of customs supervision, and provide convenient services for science, along with improving technology innovation in Hong Kong.

In order to develop the high technical service that is required in the Free trade zone in Shenzhen, China is moving to support the creation of platforms for technology transfer and venture investment platforms. This will encourage the setting up of technical evaluations, property rights transactions, achievements, such as science and technology service, and will provide much needed support to research and development along with improving others areas such as, industrial design, analysis, test design services, accelerate the construction of deep port circle of innovation, promoting technology transfer and innovation in the Pearl River Delta.

(2)China is looking to develop creative design services as well that will encourage foreign businesses to enter the Free trade zone in Shenzhen. The city of Shenzhen is moving to formulate the cooperation development of cultural creative industry guidance directory. The Chinese government is also moving for enhancing Shenzhen and Hong Kong construction that will represent the future industry development direction of culture creative industry park. This will help attract domestic and international famous design agencies and famous cultural intermediary service organizations to the Free trade zone in Shenzhen, while it will also promote the development of cultural creative industry because of the international cultural creative center.

(3)China is working to improve its professional services, especially in fields of specializations. China is looking to relax the access conditions and explore delegating authority. Some other areas include, planning, certification, management, enterprise development strategy, corporate image design, marketing and brand operation, and other high-end consulting services. This will also include conference and exhibition services to speed up the development of human resources services and encourage the development of both architecture and engineering services in the area. Other professional services include, the development of medical and health services to support service providers from Hong Kong, and other specialization services such as the establishment of; sole proprietorship, joint venture, cooperation, setting up of a professional services firm at the Free trade zone in Shenzhen, and providing personalized and high-end professional services as well.

If you are looking to setting up a business at the Shenzhen Free Trade Zone then you have come to the right place. Business China is all about providing its customers with professional services when it comes to establishing a WFOE in china and other value added services.

To find out more about our services please feel free to contact us at +86-020-2917 9715 or send us an email with your queries to
proposal@set-up-company.com.