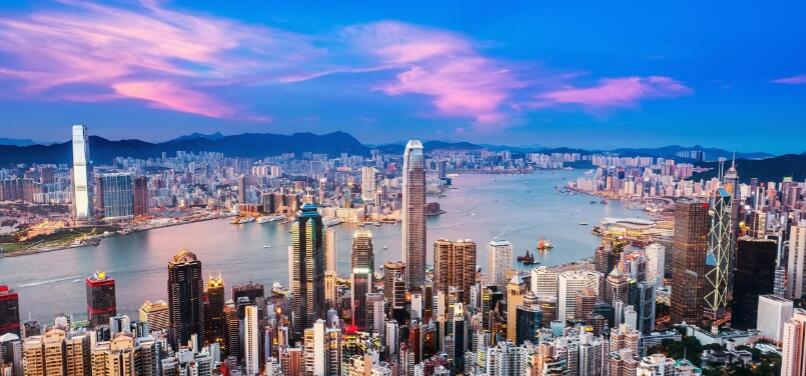 Hong Kong is considered to be a highly developed, international metropolis and is also known as being the best port for commerce and free trade in the world. Hong Kong is also an international finance center and plays a critical role in the global economic landscape, which makes it an important business hub that many multinational businesses would like to be a part of. This is one of the main reasons why over the past years, there have been many companies who are looking for a reliable Hong Kong company registration service that they can trust and rely on. The good news is, you are now able to get those services with the help of

Business China. We are in the perfect position to offer our clients the very best in Hong Kong company registration service to ensure that they get their company registered in Hong Kong hassle free and within the least amount of time.
Business China is proud to have been responsible for offering reliable Hong Kong company registration service to over ten thousand companies in Hong Kong and has also managed to accumulate an immense amount of experience in Hong Kong company registration through the years, ensuring that we are able to deliver the very best in service to all our clients. We offer a unique approach to:

• Hong Kong company registration service
• Hong Kong-registered trademarks
• Hong Kong company year annual report
• Hong Kong company accounting
• Hong Kong company capital transfer and
• Financial consulting services


Hong Kong Company's Advantages
Incredibly Easy and Quick Set-up Process
The best part about using the expertise of Business China, when it comes to a Hong Kong company registration service is that the process is quick and affordable. We will put all of your documents in order and provide you with all the information you need to make the Hong Kong company registration process as painless as possible. Business China never hesitates to go the extra mile in delivering incredible service quality and also delivers additional services such as, our one-year business address service and one-year secretary service to help new businesses as they set up shop in Hong Kong. We can do this with only your bank account information. Meaning you do not need to make the trip to Hong Kong during the process.
0% Corporate Tax for All Transactions Outside of Hong Kong
For those of you who do not know, the corporate tax rate in Hong Kong is zero percent for all transactions that are completed outside of Hong Kong. This means as long asthe parties involved in the business transaction are not Hong Kong entities, the corporate tax rate will continue to be zero.
Lower Annual Costs by Using Personal Expenses as Business Expenses
Significant expenses such as, house rent, utility bills, water bills and transportation costs, are considered as personal expenses. This means, you should keep the receipts safely with you and provide it when needed by Business China during the audition process of your Hong Kong company. This along can help you save up to thousands in expenses on an annual basis. The annual cost of establishing (including verification and renewal) a Hong Kong company is also lowered.
Hong Kong Offers A Stable Business Environment and Global Recognition
It's a fact that there are many advantages of doing business in Hong Kong. From its amazing infrastructure, to its circulating fund, peaceful environment, and rule of law, and its low tax rate. Doing business in a place like Hong Kong is a businessperson's dream, which is why we make it easier for both large and small businesses to get registered in Hong Kong with our Hong Kong company registration service.
Hong Kong is Home to Some of the Best Banking Institutions in the World
Hong Kong has the highest concentration of international banking institutions in the world. It is also considered to be the international financial center with its renowned banking services and high level or privacy. As long as you have got access to a computer and WIFI, it is easy to transfer your finances with the tap of a button on the banking services of DBS, Hang Seng and HSBC.
Since Hong Kong has strict ant-money laundering rules and regulations, business owners are not able to open a business bank account online, especially if it is their first business in Hong Kong. Up till now, local and international banks that are operating in Hong Kong require the individual to show up personally to meet with the bank officer before opening any corporate bank account in Hong Kong. That being said, once you have your internet banking up and running, you can easily being to operate as many accounts as you can through their online system.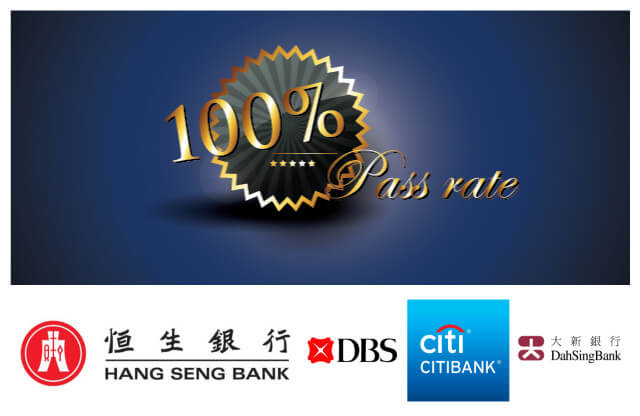 The following are some of the benefits of our Hong Kong company registration service:
Relying on the Super-Financial System

Hong Kong is a financial center that's continually growing. Apart from being free to receive remittances from all countries, there are over 200 different types of financial services that are available to business owners in Hong Kong who have got a Hong Kong company registration. It's incredibly easy carrying out online transactions via the internet and online banking, which makes online trade even more convenient.

Hong Kong is also an international city and has great relationships with its neighbors as well as other large cities around the world. Hong Kong Limited can make a positive first impression to your business partner or any other cooperator who is involved with your business. Hong Kong also has an excellent financial center and an excellent law system, making it very helpful for you to grow your business and watch it expand to other parts of the country.

If you are looking forward for your products or your company to set up in Hong Kong, then you are going to need the expertise of Business China to get you through the process of Hong Kong company registration first. Hong Kong is by far, the best place for business owners to set up their brands and watch them expand to new heights.


Having a Chance To Buy Hong Kong Property, Equities, Lending, Mergers, and Financing

With ourHong Kong company registration service, business owners can purchase any property or public stock in the name of a
Hong Kong Limited with ease. A Hong Kong Limited can also apply for any bank facilities, such as, bank credit, or credit cards, LC services, and even issuing stocks and bonds from the company's financial position, referring to the Hong Kong government for any trust fund to assist their company in its development. This is just one of the many benefits of having a Hong Kong company registration.


Limited Liability and Unlimited Business Scope

With a Hong Kong company registration, businesses can enjoy limited liability because of being characterized as a 'limited company.'This means the risk of operating your business will not be implicated without any shareholders' private real estate and property. A Hong Kong Limited company is legal and independent, you and your limited company have no relation to the law, and
therefore, you do not need to take any responsibilities for it.

This is, by far, one of the best features of Hong Kong limited company. A Hong Kong Limited business can operate any business, and the limitation on the business scope is minimal, apart from illegal activity. The range of business is unlimited, meaning it can be an any industry; financial, medical, shipping transportation, import and export trade, real estate, construction, decoration, information network, tourism, academy, culture, publishing, associations, research institutes and other high-tech industries. With limited restrictions, the possibilities are endless.


Low Tax Environment is Conducive to Development

Hong Kong tax rate is incredibly low. If you do not operate a local business, you can be free of any tax; you can also arrange charges accordingly after a Hong Kong company registration and enjoy reasonable and legal tax mitigation. The scope of Hong Kong tax is minimal, mainly because Hong Kong is one of the lowest tax rate places in the world. Low tax rates and fewer taxesare the reason why many international organizations enjoy reasonable tax mitigation under its tax benefits. If you set up a company in HK, you should only pay profits tax; the tax rate is 16.5%.


EasyFlow of Manpower, Logistics, and Money

A Hong Kong company registration is all you need to get into a booming market. Hong Kong is a free and most prosperous commercial port in the world. It boasts of great infrastructure, a consistent flow of skilled manpower, incredible logistics, and money, which can flow freely in and out in Hong Kong after a Hong Kong company registration verification. Besides that, foreign currencies of all countries can be exchanged at any time, and there are no restrictions on the flow of funds, regardless the amount. It is common for businessmen to use the banks of Hong Kong to facilitate the sending and receiving of letters of credit.


Little Registered Capital and No Capital Verification is Required

Any establishment of a registered capital directly affects the decision of the shareholders while establishing a company. Regardless of the amount of the registered capital in Hong Kong after you get a Hong Kong company registration, it is unnecessary to transfer the funds to a bank within Hong Kong.

The Hong Kong government requires a minimum registered capital of at least, HK $10,000. This capital amount can be raised according to actual conditions. It is no secret, that Hong Kong is being regarded as a window to international market expansion, and is being used as a springboard for foreign businesses to enter the mainland market because of its geographical location. Thanks to the advantages that Hong Kong provides business owners after they get a Hong Kong company registration, businesses are easily able to enjoy the trust and cooperation of foreign companies for the expansion of their own business. On the other hand, foreign investors prefer to establish regional headquarters in HK as their springboard of investment in China.


Choose A Business Name of Your Choice

Regardless of the registration capital size, the government of Hong Kong allows a company's name to be both regional and industrial, such as, international, group, holding, investment, industry, enterprise, association, chamber of commerce, federation, foundation, promotion, center, company, university, college and institute, press, travel agency, board size and so on.




Documents for Hong Kong Company Registration


Identity card (valid) or passport copy (valid) of all shareholders; In case of an enterprise being the shareholder, the business license copy, and the identity card copy of the director should also be provided
The registered capital is 10000 Hong Kong Dollars by default without capital verification
Proposed Hong Kong Company name (Must contain English name while Chinese name is optional)
Company secretary service provided by Business China
Business China will provide a registered address for one year
Hong Kong Company Registration Process
Entrusted Business China to check the name of the Hong Kong Company
Submit "Hong Kong Company Incorporation Form" to Business China
Government approval process
Finalization of Hong Kong company files
Business China will courier the ready Hong Kong Company file to customers' hand by International Express
Documents Obtained after the Completion of Hong Kong Limited Company Registration
Certificate of Incorporation / CI
Business Registration Certificate / BR
CPA File
Incorporation Form / NNC1
Memorandum and Articles of Association / M & A
Share Certificate
Statutory Book
Two Company Stamps and one Press Stamp
Some of the Banks We Work with

Documents to Open a Hong Kong Bank Account
Shareholders holding 10% shares and above / directors/ beneficial owner's Identification document (passport/HKID) & Proof of living address (e.g., water bill, electricity bill, gas bill, telephone bill with name and address issued within three months)
Memorandum and Articles of Association / M & A
Certificate of Incorporation / CI
Business Registration Certificate / BR
Business Proof: Waybill/air waybill/customs declaration/Invoices/contracts or mainland companies' business license, invoice/contract
Steps to Open a Bank Account


I. Provide guidance and a comprehensive evaluation based on each customer's situation during the Hong Kong company registration process.
II. Assist clients to review and prepare the file to meet the requirement of bank.
III. Once data is confirmed, make an appointment with the bank manager.
IV. We will follow up all details, while customers only need to receive the text message and bank token from the bank.
V. After opening the bank account, we will keep customers informed of bank notices efficiently and provide one-stop post-incorporation services.
Optional Service: We also offer a Guaranteed Bank Account Service so your bank account can be opened in Hong Kong successful.
Read More