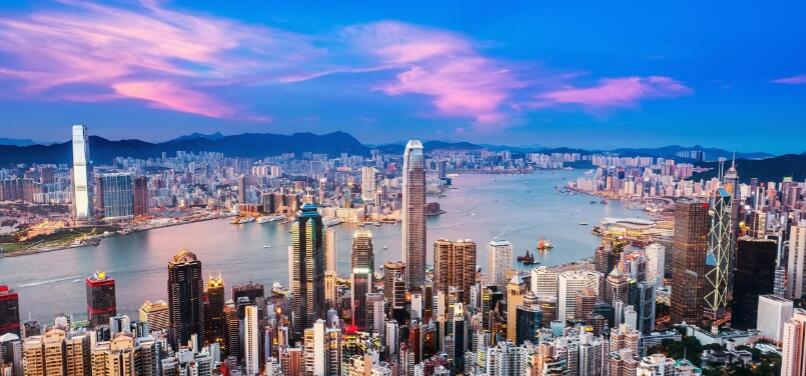 Hong Kong is a highly developed international metropolis and the freest trade and commerce port in the world. As an international finance center, Hong Kong plays a crucial role in the global economic activity.

Business China has registered more than ten thousand Hong Kong companies and has accumulated a large number of registered Hong Kong company experience and professionalism. Our unique one-stop registration services include Hong Kong company registration, Hong Kong-registered trademarks, Hong Kong company year annual report, Hong Kong company accounting, Hong Kong company capital transfer and financial consulting.
Hong Kong Company's Advantages
Relatively cheap and quick to set up
It is relatively cheap and quick to set up with all documents provided through email is enough. Business China delivers the one-year business address service and one-year secretary service. For the setup, you are not required to show up in Hong Kong, ONLY bank account need.

0% corporate tax for transactions outside of Hong Kong
Hong Kong corporate tax rate is zero percent for transactions completed outside of Hong Kong, which means as long as parties involved in the business transaction are not Hong Kong entities, the tax rate is zero.

Personal expenses could be used as business expenses to lower your costs annually
Significant personal expenses can use as expenses as apartment's rental, electricity bill, water bill, transportation fee. So, keep these receipts in your hands, later we will need this for your Hong Kong company's auditing. This alone could save you thousands annually. The annual cost for Hong Kong company is company renew and verification, this cost is few.

Hong Kong provides stability and worldwide recognition.

Hong Kong has many advantages such as superior business environment, circulating fund, a collection of professionals from all over the world, with perfect infrastructure, independent of the rule of law system, as well as the low tax rate. Coupled with good infrastructure and a sound legal system itself. Therefore, more and more businessmen establish and develop their own companies for various purposes in Hong Kong, which not only improves the company image but also enhances the competition ability of the enterprise itself.



Hong Kong has one of the best banking institutions worldwide.

Hong Kong, reputed to have the highest concentrations of banking institutions across the world, has long been the international financial center with renowned banking privacy. As long as you have WIFI and a laptop, you would be able to transfer your finance just with a tap on the banking devices HSBC, Hang Seng, DBS gave to you in a second anywhere.




Because of Hong Kong's stringent anti-money laundering rules, you cannot open a business bank account online if it is your first business account in Hong Kong. Till now, all International and local banks require a personal show-up with the bank manager before a corporate bank account opened in Hong Kong. However, once you have internet banking up and running, you can begin as many accounts as you like using the online system.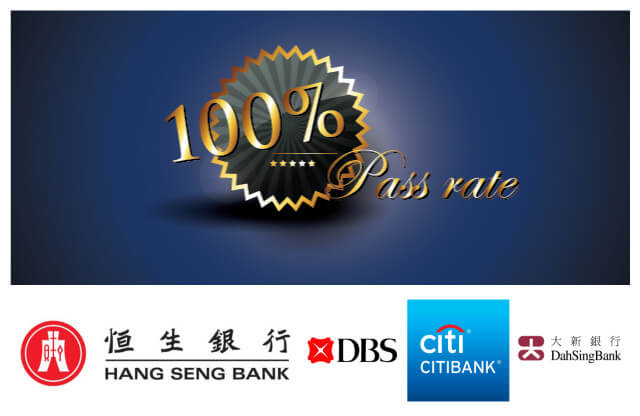 Benefits of HK Company

Relying on the super-financial system

Hong Kong is a super finance center, in which, besides being free to have remittance to all countries, there are more than 200 kinds of financial services. You can also do an operation of the bank through the Internet and electronic trading service, which is very convenient. Hong Kong is an international city, having a good relationship with other cities around the world. Hong Kong Limited can give your partner and any cooperator a positive impression since Hong Kong has an excellent financial center and law system, which can be very helpful to your business expansion and development. If you want your products or company to set up a brand, Hong Kong is the best place in the world since it has a set of perfect intellectual protection laws, the world recognition mechanism. After setting up a company, it can open a bank account all over the world.
Having a chance to buy Hong Kong property, equities, lending, mergers, and financing

You can purchase any property and public stock in the name of Hong Kong Limited freely. A Hong Kong Limited can apply for any bank facilities such as Credit Card, bank credit, LC service, and issuing stock and bonds from the company's financial position, referring to the government for any trust fund to assist the company in its business development and so on.
Limited liability and unlimited business scope
You will have limited liability because of the limited company, the risk of operating business will not implicate without any shareholders' private real estate and property. Hong Kong Limited company is legal and independent, you and your limited company have no relation to the law, and therefore, you do not need to take any responsibilities for it. That is one of the features of Hong Kong limited company. Hong Kong Limited can operate any business, and the limitation on the business scope is minimal, apart from illegal activity. The range of business is unlimited means: financial, medical, shipping transportation, import and export trade, real estate, construction, decoration, information network, tourism, academy, culture, publishing, associations, research institutes and other high-tech industries can entirely become our businesses.
Low tax environment is conducive to development
Hong Kong tax rate is low. If you do not operate a local business, you can be free of any tax; you can also arrange charge appropriately, enjoy reasonable and legal tax mitigation. The scope of Hong Kong tax is minimal, and meanwhile, Hong Kong is one of the lowest tax rate places in the world. Low tax rate and fewer tax species cause many organizations enjoy reasonable tax mitigation under its tax benefits. If you set up a company in HK, you should only pay profits tax; the tax rate is 16.5%.
The flow of people, logistics, money in and out freely
HK is the freest and most prosperous commercial port in the world. It has a good infrastructure. The flow of people, logistics, and money can flow freely in and out in HK. All kinds of foreign currencies can exchange at any time, and there are no restrictions on the flow of funds. Businessmen like to use the bank of Hong Kong to facilitate the sending and receiving of letters of credit
Little registered capital and no capital verification is required
The establishment of the registered capital will directly affect the decision of the shareholders to establish the company. No matter the amount of registered capital in Hong Kong, it is not necessary to bring the funds to the bank of Hong Kong. The Hong Kong government requires a minimum registered capital of HK $10,000 and you can raise capital according to actual conditions. HK can be regarded as the window of international market expansion and the springboard to enter the mainland market due to its special history condition and geographic location. Thanks to the advantages HK has made for the development of domestic enterprises, you can easily get the trust and cooperation of foreign companies. On the other hand, foreign investors prefer to establish regional headquarters in HK as their springboard of investment in China.
Freely choose name

Whatever our registered capital size, the Hong Kong government allows the company's name to be regional and industrial, such as the international, group, holding, investment, industry, enterprise, association, chamber of commerce, federation, foundation, promotion, center, company, university, college and institute, press, travel agency, board size and so on.


Documents for Hong Kong Company Registration

All shareholders' valid identity card or passport copy; In the case of an enterprise be the shareholder, the business license copy and the identity card copy of the director should provide
Proposed Hong Kong Company name (English name must contain, Chinese name is optional)
The registered capital is 10000 Hong Kong Dollars by default without capital verification
Business China will provide a registered address for one year
Company secretary service provided by Business China
Registration Process

Entrusted Business China to check the name of the Hong Kong Company
Submit "Hong Kong Company Incorporation Form" to Business China
Government approval process
Hong Kong company files finalized
Business China will courier the ready Hong Kong Company file to customers' hand by International Express
Documents Obtained after the Completion of Hong Kong Limited Company Registration

Certificate of Incorporation / CI
Business Registration Certificate / BR
Incorporation Form / NNC1
CPA File
Memorandum and Articles of Association / M & A
Two Company Stamps and one Press Stamp
Share Certificate
Statutory Book
Request for a Detailed Consultation


Banks We Work with

Documents to Open a Hong Kong Bank Account
Certificate of Incorporation / CI
Business Registration Certificate / BR
Memorandum and Articles of Association / M & A
Shareholders holding 10% shares and above / directors/ beneficial owner's Identification document (passport/HKID) & Proof of living address (e.g., water bill, electricity bill, gas bill, telephone bill with name and address issued within three months)
Business Proof: Waybill/air waybill/customs declaration/Invoices/contracts or mainland companies' business license, invoice/contract
Bank Account Opening Steps
Give guidance and a comprehensive evaluation based on each customer's situation
Assist client to review and prepare the file to meet the requirement of bank
After confirming the required data, make an appointment with the bank manager
We will follow up all details, while customers only need to receive the text message and bank token from the bank
After opening the bank account, we will keep customers informed of bank notices efficiently and provide one-stop post-incorporation services
Optional Service: We also offer a Guaranteed Bank Account Service so your bank account can be opened in Hong Kong successful.
Read More