Introduction of Tmall international
Tmall international business promises that all products sold are "overseas genuine  guarantee, overseas direct supply, local return".To create a convenient cross-border shopping experience for you, it is easy for you to scan the global fashion products without leaving your home. Tmall international promised that all the products sold were original genuine goods, and promised to provide "genuine guarantee" service. Tmall international business sells overseas goods for overseas purchase of quality products, after the consumer has placed the order, the goods shall be issued from the China bonded area through international logistics in countries or regions other than the mainland. And the logistics company provides the complete logistics status information from the dealer's delivery to the destination of the consumers.(it is not mandatory for specific delivery methods to be sold to countries outside mainland China. Logistics information needs to be tracked.) Overseas merchants are committed to providing local return services to consumers. After consultation with the merchants, consumers can return the goods to designated places. Those who sell goods to mainland China need to provide the designated return locations of mainland China; The goods sold to Hong Kong must provide the designated return location of Hong Kong; Businesses that sell goods to Taiwan need to provide a designated return location for Taiwan.  Ensure that consumers' after-sales service is guaranteed and enjoy the full range of shopping experience.

In order to meet the rising consumption tastes and consumption capabilities of Chinese consumers, Tmall international is positioned as a high-end consumer group in China, which is aimed at recruiting the most pure overseas merchants globally. Merchants must have qualified companies outside China, and have registered trademarks overseas, and have overseas retail qualification, and have a good reputation and business in foreign countries. Companies entering Tmall international have corporate entities outside mainland China with overseas retail qualifications. The goods sold are originally produced or sold overseas, and passed through Chinese customs through international logistics. All Tmall international stores will be equipped with a Chinese consulting service and provide domestic after-sales service, consumers can buy imported goods overseas as they do on taobao shopping. In terms of logistics, Tmall international requires the merchant to complete the delivery within 120 hours, arrive within 14 working days, and ensure the logistics information can be tracked throughout.

Tmall international merchants must meet the following requirements

1. Basic conditions
1) having overseas corporate entities;
2) it is the brand party/owning brand authorization/providing goods purchase vouchers from the brand to start the complete link (see the qualification requirements of the store type for details).

2. Preferential admission terms
1) overseas well-known physical stores or B2C websites;
2) overseas well-known brands that have not entered the Chinese market.
Tmall international store type and related requirements
1. Flagship store of store type:
A flagship store for overseas or offline retailers with service trademarks;
(1) the original of 35 categories of trademarks that have been registered overseas for more than one year;
2) local well-known physical retail stores or B2C websites, and they need to provide physical store photos or websites;
3) if you apply to the company as the brand authorized party, you will need to provide the exclusive authorization of the holder of the trademark right to the company, and only one level of authorization.

2. Brand flagship store:
To operate a brand flagship store with its own brand products;
The brand flagship store that operates multiple private brand products and is owned by the same actual control person;
1) overseas registered brand R original with more than one year, and the brand has retail operation abroad;
2) if the applicant applies to the company as the brand authorized party, it needs to provide the exclusive authorization of the company to the company and only one level of authorization;
3) note: the hot brand which is preferential invited in overseas online shopping; If the brand is on Tmall (Tmall tmall.com-- the god cat, that's enough), they will need to provide a confirmation file from the brand.

3. Franchise shop: a store that manages a number of other brands of other people;
Shops that operate other people's branded goods and operate their own branded goods;
To run a number of other brands of other brands and to attract businesses;
1) provide the brand sales authorization for the products sold, or prove the brand authorization link from the brand party;
2) shops that operate across categories of businesses need to follow the list of goods that Tmall international allows to operate across categories.
The introduction of Tmall Shop type
Flagship store: Flagship store refers to a store established by private brand or exclusive brand authorized by trademark holder settled in Tmall.
Exclusive shop: Selling shop refers to the brand which is provided by the trademark holder and authorized by the trademark to be settled in the shop opened by Tmall.
Franchised store: Franchise stores refer to the same Tmall operating large categories under the operation of two or more brands of shops.
Store flagship store: Store flagship store refers to the flagship store that operates multiple brands with service type trademarks.
Tmall entry process
1. Enquiry of application
Brand: Tmall enumeration of the brand, you can also recommend the premium brand to Tmall, some of the categories are not restricted to the brand.
Enterprise: Legitimate registered enterprise users and able to provide all relevant documents to the requirements of Tmall, do not accept individual industrial and commercial businesses, non-chinese mainland enterprises.
Note: there are many Tmall stores in the same subject, which require that the brands and commodities operated between stores should not be duplicated, and one business group can only apply for one.

2. Prepare information, select the category of business, store type, brand source; If there is a shortage of application materials, you will be returned to you for resubmission. You are advised to prepare all the materials in advance and pass the audit at once

3. Submission of information: select store type/brand/category; Fill in brand information; Fill out the enterprise information; Store named Tmall store naming rules.
Business China in line with the "customer as the center" purpose, with modern management, superior service, good reputation establish a long-term friendly partnership with the vast number of customers. Business China of the company's business scope: bookkeeping, business registration, tax inspection, sorting, old stock transfer, the audit report, the change of business, capital verification report, business registration, trademark registration etc.. Our main service areas include auditing, taxation, consulting, etc.. Through the development of solutions and practical advice, we continue to enhance the value of our clients and shareholders. We are committed to providing audit, tax and advisory services that meet the needs of all sectors to enhance customer value. We wholeheartedly provide new and old customers with super value service, warmly welcome friends from all walks of life to guide and negotiate business!


Business China has a group of highly experienced consultants with high academic qualifications, high level and high quality, which are composed of certified public accountant, certified tax accountant, senior accountant and intermediate accountant. Over 80% of employees have bachelor's degree or above. Our accountant and tax staff are familiar with the accounting standards and tax laws and economic laws of China and Hong Kong. We can provide clients with the most authoritative consulting and consulting services, and provide customers with the most cost-effective services. Our company has a good cooperative relationship with government agencies and banking institutions, and its high efficiency and speed are our most competitive advantages!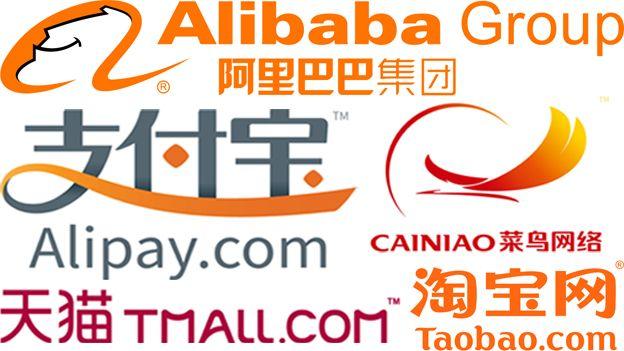 In order to reach the rising Chinese consumer spending power, Tmall Global (www.Tmall.hk) - the international division of Tmall (Tmall.com) aims at providing quality international goods to domestic consumers, with the slogan: 100% foreign original authentic, 100% foreign merchants, 100% domestic return.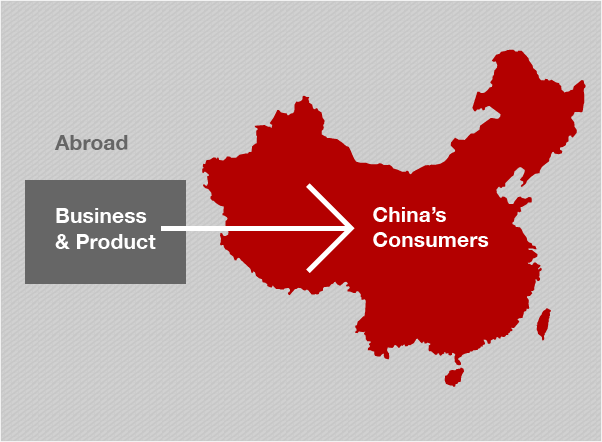 Tmall Global, launched in February 2014, is positioned as a low-cost way for international brands to enter and test the market. Tmall Global differs from Tmall China in the way that it allows foreign brands to enjoy the gigantic Chinese market without having an actual presence in China.
Logistics is handled by international Tmall cross-border drop shipping specialists that allow delivery to Chinese consumers within 5-8 work days. Alternatively, orders can be processed via a bonded warehouse solution from one of the China free-trade zones.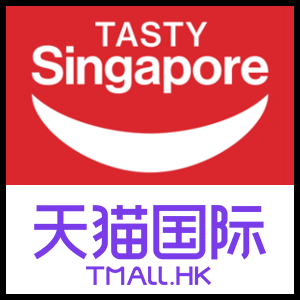 There are two ways to join Tmall's platform:
A. Companies with overseas licenses (eg.
HK company
)are eligible for Tmall Global.
B. Companies with China in-country business operations(eg.
WFOE
) can apply to Tmall.com.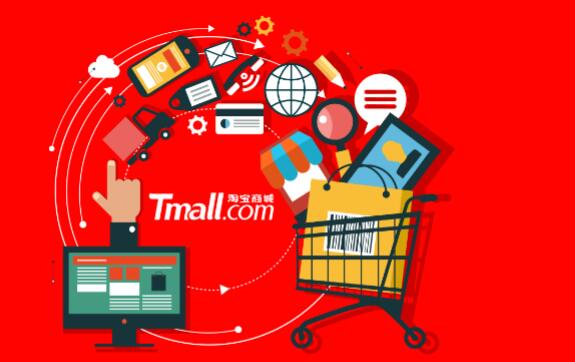 Tmall is the largest business-to-consumer (B2C) retail platform in Asia enabling businesses to sell directly to millions of consumers throughout China. A Tmall is essential to the China retail strategy of leading global businesses and the most effective avenue for China market penetration.
Tmall has established itself as the destination for quality, brand-name goods catering to increasingly sophisticated Chinese consumers. For a foreign brand to operate on Tmall, you will need a Chinese legal entity, a Chinese trademark, a Chinese corporate bank account, governmental product approvals, and a warehouse and logistics within China.

There are two ways to join Tmall's platform:

A. Companies with overseas licenses (eg. HK company) are eligible for Tmall Global.

B. Companies with China in-country business operations (eg. WFOE) can apply to Tmall.com.