What is a Rep Office in China?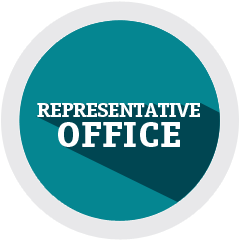 A Representative Office (abbreviation "Rep Office") is the resident representative office of foreign enterprises in China to engage in indirect business activities in Mainland China on behalf of the international enterprises within the business scope allowed.

The full name of Representative Office is Foreign Representative Office, also called as Resident Representative Office of Foreign Enterprises in China.

It just can take up indirect business activities in China and do operational activities on the business scope on behalf of foreign enterprises, such as contacting, product promotion, market survey, and technology communication.

Its daily operation must follow China law, including representative office china regulations, tax cases, labor laws, China representative office laws & rules, and other relative supervision regulations.

Representative Office is just an office registration instead of a business entity or limited company, its all civil liability is taken on by the foreign company (head office/ mother company). Representative Office is not a whole business institution. It is just an assistance unit that is sent by head office.

Why Set Up a Representative Office in China?
Setting up a Representative Office in China is an excellent way to enter into Chinese market efficiently with low cost. It provides more chances to know Chinese market.
Representative Office can master various useful information by market research, such as consumer behavior mode, market requirement, market custom, local laws and operating cost. At the same time, Representative Office also can supervise other joint venture enterprises and how they work, to establish the relationship with partners and customers.
Generally, Representative Office in China can take up indirect business activities which should be stated explicitly in the setup file.
Important reminder: Representative Office can't charge any fees or provide any relative contracts that may obtain earnings. Although laws do not allow Representative Office directly engaged in operational activities, that does not mean it cannot be involved in any economic activities. Representative Office is permitted to participate in economic activities and sign the contract which is helpful for maintaining business operation.
Our Representative Office Registration in China Covers significant cities in China, i.e., Guangzhou, Shenzhen, and Shanghai.
Advantages and disadvantages of a Representative Office in China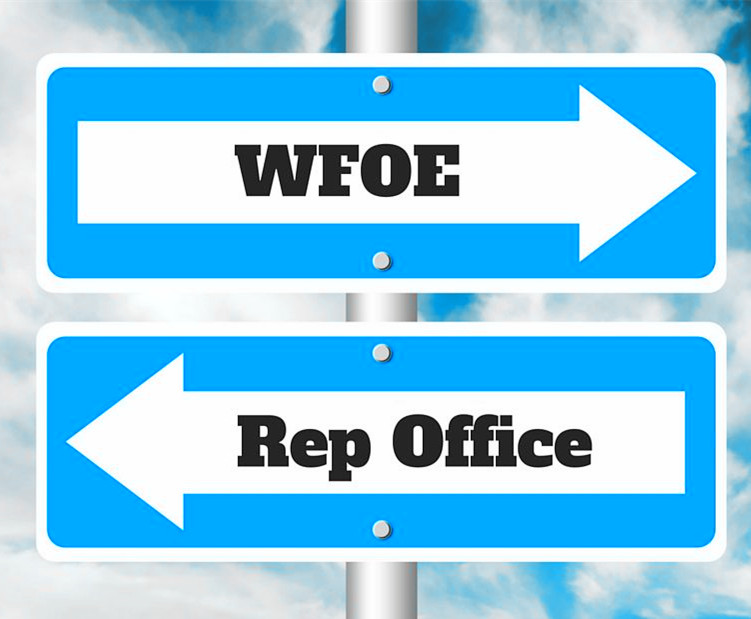 The Advantages of a Representative Office


No registered capital required for incorporation, which means it is accessible for most foreign companies; Low cost for setting up (compared to exclusively foreign-owned enterprise), no lowest limit for a registered fund, no requirement for contributed capital;
Rep Office in China allows you to engage in market research, publicity activities relate to company product or services;
The representative office china taxation calculation is different compared to WFOE and JV on its running expenses. There is a 10% tax on the GROSS EXPENSES of the Rep Office;
It is easy for an accountant to process accounting & tax filling;
It is helpful to apply for a residence permit;
For the investors who want to invest Chinese mainland, the first thing is doing a market survey, then decide whether to make a long-term investment or not, so the representative office is just like a bridge;
Foreign investors can set up a representative office first if they want to set foot in the field that is forbidden for a foreign merchant, because China may alter the foreign investment law of the people's republic of China more freely because of the promise that China made it for joining WTO. Setting up representative office means they can get into the Chinese market and get contact resources and know more about the market.
The disadvantages of a Representative Office

Representative Office in China has below restrictions, but not limited to:


Rep Office in China is not permitted to carry out direct commercial activities. Rep office can only engage in the market survey, publicity activities relate to company product or services;
Rep Office in China cannot sign a commercial contract with a supplier, cannot invoice or create income, the head office must do such operations;
Rep Office in China has no right to hire Chinese employees directly without authorized intermediary organs of talents;
A representative office has to employ Chinese mainland employees by licensed recruitment agencies;
Rep Office in China may not remit profits out of China;
Actual expenditure with less controllability calculates tax declaration for once a month and tax audit for once a year;
There are auditing standards for daily operating expenses and bank's foreign currency account.
Government policy restrictions, taxation bureau, industrial and commercial administration are strict in supervision.
Representative Office Registration in China has been deemed as the most accessible entity to set up a branch office in China for foreigners. Many clients presumed that they could switch a Rep Office to a WFOE, then they "can start making money" in China. Well, the truth is the switch involves an expensive Rep Office shutdown and a brand new WFOE incorporation.
What're the Requirements for Establishing Representative Office in China?

The legal certificate of a foreign enterprise
*Foreign (regional) legal business operation issued by the country or regional authorities to provide proof of the original; if not, shall submit a notarized document, distributed by the local notary office or a lawyer issued by the embassy or consulate certification documents.
*Bank credit certificate of foreign enterprises
Original, bank official stationery, signed by the bank head and stamped with the bank seal;
Credit certificate content should include: account name, deposit balance, and reputation evaluation;
Valid within six months of the issue;
Letter of appointment of the chief representative
The letter of appointment of chief representative should print on the official stationery;
In addition to Hong Kong and Macao, other countries (regions) all provide foreign language and Chinese version documents;
The letter of appointment of chief representative should be must sign by the chairman or general manager;
Resume of chief representative
The resume should include name, date of birth, nationality, academic calendar since high school, work experience till now (the term should be continuous).
Chief representative's identity certificate
Passport copies should provide for foreigners;
Passports and long-term residence permits for Chinese citizens living abroad for a long time;
Chief representative two-inch photos two pieces;
If the chief representative is a mainland Chinese, the labor contract should be signed;
Certificates Issued to Representative Office
Registration Certificate of Representative Office
Representative card
Corporate seal
Open bank account permit certificate
China Company Incorporation Form Downloads
What is Representative Office China Costs?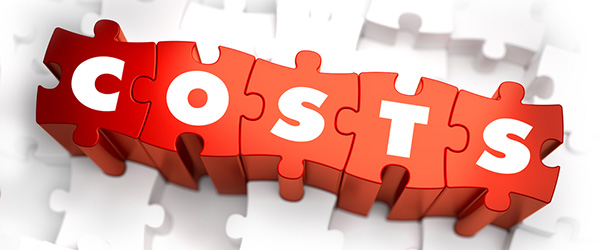 Mother Company's Certification &Notarization Fee
China Representative Office License Application Fee
China Representative Certificate Application Fee
China Representative Office Chop Fee
China Representative Office Chop Record Fee
Representative Office China Bank Account Opening Fee
China Representative Office Tax Registration Fee