The Importance of Opening a Company Bank Account in HK
The following are just some of the reasons why you should consider Hong Kong company bank account opening;
Business China helps clients open an HK company bank account. We take care of the appropriate tax arrangements along with the necessary documentation that you are going to need during the application process. With our expert services, you can rest assured that you are going to get your Hong Kong company banks account within the least amount of time, allowing you to do your business without wasting any precious time.
Ask yourself these questions; If a company doing business in Hong Kong does not have a bank account how will they be able to collect payments from their customers? How are they going to apply for an L/C, and how are they going to cope with large amounts of cash flow? This are just a few reasons why it is crucial to open a company bank account in HK.
Hong Kong's financial institutions have begun the GRS policy, which has led to tougher scrutiny of bank accounts in Hong Kong, and a greater lack of success rates, making it harder to open a company bank account in HK.
A Hong Kong offshore company has obvious operating advantages, but a Hong Kong company must be equipped with a bank account to be more efficient.

Types of Bank Account Service
Offshore Bank Account Opening
Hong KongLocal Bank Opening (Guarantee Account Opening Success Rate)
HK Company Bank Account Opening Service Process
Business China will recommend bank for you after you have provided us with the necessary files.
We will set an appointment for you after all files have been checked.
We will help you with the signing of contracts and remittance confirmation.
All directors and shareholders holding 10% and above shall attend the bank interview with original files.
We will follow up till clients get SMS and the mailed token.
We will keep you posted on the latest developments while going through the process of opening a company bank account in HK.
Checklist for HK Company Bank Account Opening
Business Registration Certificate
Articles of Association
Business plan (only Hang Seng bank and HSBC needs)
Certificate of Incorporation
Account pre-deposit. Hang Seng bank needs HK $10,000*, HSBC bank HK $50,000*, and other Banks 1-40,000* (rates may vary)
Expected annual turnover of the company (not to be too conservative)
If the company information has been changed, you need to submit form ND2A, form ND4 form
Incorporation form (form NNC1) or the latest annual declaration form (form NAR1)
Shareholders' shareholding ratio and authorized signatory information: the original documents of the shareholders of 10% or more of the shares (ID card + Hong Kong Macau pass or passport)
Other documents as required
Filing the proper documents can get complicated for foreign business owners, which is why our services are priceless when it comes to opening a company bank account in HK.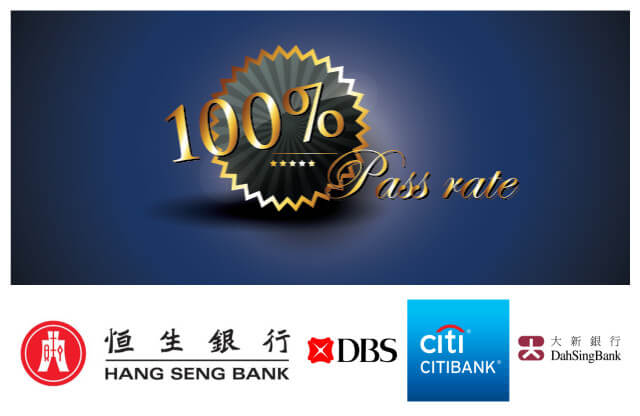 All directors, shareholders holding 10% or more shares, beneficial owners and nominees if any must be present at the corporate bank account meeting interview along with their passports
Certified copies of company documents, including: Certificate of Incorporation, Business Registration Certificate, NNC1 form, Article of Association
Business proofs if you already are running a business (invoices from suppliers, payments from clients, contracts, or even copies of your business' web pages). Your business must be related to China or Asia to get a better chance to be approved.
A business plan about the activities of your company; customers, suppliers, sales
Any information about your skills in the commercial field (if available)
Proof of residency (less than two months old telephone bill, electricity bill, or bank statement showing name and address) of all directors, shareholders holding 10% or more shares, beneficial owners and Nominees if any.
It must be a Certified True Copy in English or translated in English (you can make translation with your Consulate registered translator and get a certified true copy mention by the Consulate).
Original is required when the client is signing the bank account opening document.
Hongkong Company Incorporation Form Download


Business owners are not allowed to collect funds for other people, resolutely prevent any fund exchanges with underground banks in Hong Kong or China and are also required to avoid any payment contact with the sanctioned countries. If a transaction must be made, the relevant documents of all transactions must be kept well.
Business dealings between companies need to be arranged between the bank accounts of two companies, preferably using part L/C to confirm the company's trade status.
Keep the account with a certain amount of deposit to pay the bank charges.
Use your account regularly since accounts could be closed if they remain inactive for up to 3 months.
Please ensure address, phone number and commonly used E-mail you reserved for the bank is effective, if you receive bank survey forms such as compliance survey forms, please revert timely and cooperate with banks during all relevant investigation to avoid the suspension of your bank accounts.
Do not trade with countries that are located in high risk areas.Try not to trade with countries that are economically unstable (such as Iran, Syria, or North Korea) with sanctions. Because these countries often cannot directly remit foreign currency, and usually use third country or offshore account remittance.
Don't participate in any illegal activities, such as, money laundering transactions.If the account involves transferring foreign exchange, money laundering, etc., which is illegal and will lead to accounts being frozen by the authorities, not to mention the damage to your personal reputation.
The timely audit to ensure the normal operation of your Hong Kong company.





To find out more about our services please feel free to contact us at +86-020-2917 9715 or send us an email with your queries to
proposal@set-up-company.com.
Optional Service: We also offer a Guaranteed Bank Account Service so your bank account can be opened in Hong Kong successful.
Read More