China's Trading Powers

Trading powers of China have become the second only to the United States. Because national economy fluctuated in recent years, the import and export situation of China trade plays a vital role in stabilizing the global economy and ensuring the sustainable development of domestic economy. On the one hand, as one of the "troika" of economic growth in China, China's import and export trade is related to the transformation and upgrading of the domestic financial structure. On the other hand, with the deepening of global economic integration, China's import and export trade will bring unprecedented opportunities to deepen international industrial division of labor cooperation and promote the stability of the international financial order.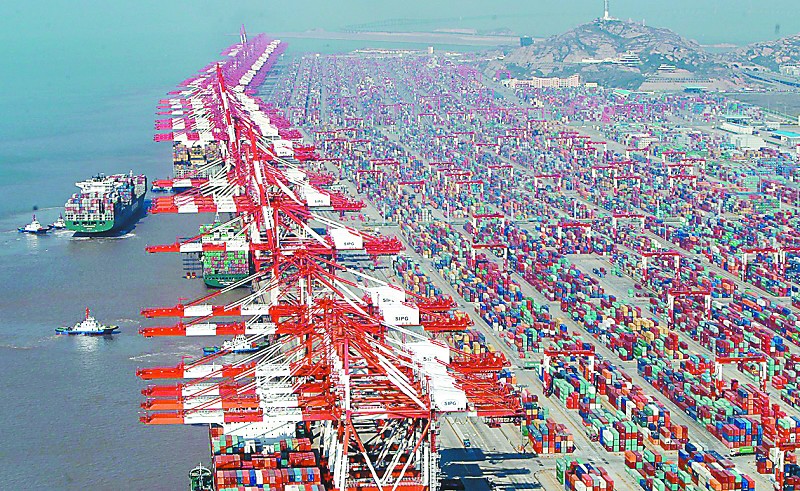 Set Up a Trading Import Export Company in China
After seeing all the opportunities spring up like mushrooms, setting up a foreign import-export trading company in China would be the only legitimate channel for a foreign investor to start his business in China legally.

The most common and acceptable business model for trading business is trading WFOE or WOFE. WFOE known as Wholly Foreign Owned Enterprise is a limited liability company with 100% shares owned by foreign investor(s). A trading WFOE should be equipped with an import and export license to enable it to import and export commodities. One of the main reasons for establishing import and export companies is to return VAT, which is the most common way for foreign investors to invest in mainland China.

The business scope of a trading WFOE could cover:
Wholesale commodities
Retail products
Commission agency
Export to the outside of China
Import to China
Sell on China online malls such as Tmall, JD, Taobao or Alibaba
Business China has a vast experience in helping you out to set up a Chinese trading company in China and give the tailor-made suggestion based on your business plan in China.
Don't hesitate to contact us. We love helping new friends
.
How to Start China Trading WFOE Company Formation?
- Registered Name of a Trading WFOE
The name of a trading WFOE is composed of four parts, i.e., "the administrative division + company name + industry characteristics + organizational form". For instance "Guangzhou Tian Di International Trade Co., LTD." "Guangzhou" is the administrative division, "Tian Di" is the company name, "International Trade" is the industry, "Co., LTD" is the organization form.
The administrative division in the name of a foreign trading company can use after the company name, such as "International Trading Company of Tian Di (Guangzhou)"; It can also put in the form of organization, such as "Tian Di International Trade (Guangzhou) Co., LTD."
A foreign trade company name should use under national standard Chinese characters. The company name shall be composed of two or more characters, shall not apply pinyin letters, Arabic numerals. Trading WFOE's English surname shall have no particular requirement and can put on company official stamp.
Further approved by the government bureau with registered capital more than RMB 50 million, trading WFOE's name can use without administrative division.
Registering a suitable name for your satisfaction is the first step in your successful investment.
Consult Business China for details.
- The Minimum Amount of Registered Capital
The minimum amount of registered capital of current foreign trade companies is without special provisions.
According to our practical experience, the minimum registered capital closely link with the real conditions of your company which is going to record. The actual current conditions include the primary products business, enterprise business scale, the proposed registration, investors strength size, different areas of the enterprise.
Generally speaking, small and medium-sized foreign trade companies will choose to register for 5 million yuan, 3 million yuan, 1 million yuan or 500,000 yuan, and of course, 30,000 yuan, 100,000 yuan, and 300,000 yuan can also register. If the strength of the investor is equal, the higher the registered capital, the feeling will be more assured. That is because the too small amount will affect the business impact of your company.
If a foreign trading company needs to apply for the general taxpayer when it begins to be set up, we recommend that the registered capital should be a little bit higher.
There are many problems involved in the registered capital, and it is essential to understand this "registered capital" with Chinese characteristics.
Consult Business China for details.
- Time Limit and Method of Capital Contribution of a Trading WFOE
The shareholders of the trading WFOE are not required to pay all the capital contribution in one lump sum, and you would have 30 years to do the capital injection.
The trading WFOEs can choose the method of their capital contribution. However, the amount for the first time shall be not less than 15% of the amount of capital subscribed, and shall not be less than the statutory minimum amount of registered money.
Foreign investors can invest freely convertible foreign currencies that must remit from abroad to China.
In the past, after the investors have paid each period of capital contribution, trading WFOEs should issue the capital verification report and submit it to the examination and approval authorities for filing after the capital contribution. This provision has been canceled to facilitate foreign investment in China better. For details, consult Business China.
Business China consists of a professional team of experienced accountants, auditors and consultants, is a one-stop solution provider for company establishment in China and Hong Kong. We adhere to the business philosophy of "being honest as a bridge, focusing on professional services for the customer." We've been working on for SMEs, entrepreneurs and foreign investors to provide the best quality of "one-stop service" in multiple ways.



Import / Export license is the necessary qualification certificate that a trading WFOE should equip with to operate import/export business in China. A trading WFOE without the import/export license cannot engage in trading business in China.
How to Apply for Import / Export License?
Request for a Free Consultation.
Documents List:
Passport or ID copy of Legal Representative
Passport or ID copy of E-port Card Operator
Permit of Opening the Bank Account
Approval Certificate
Business License
Company Stamp
Application Form
Import / Export License: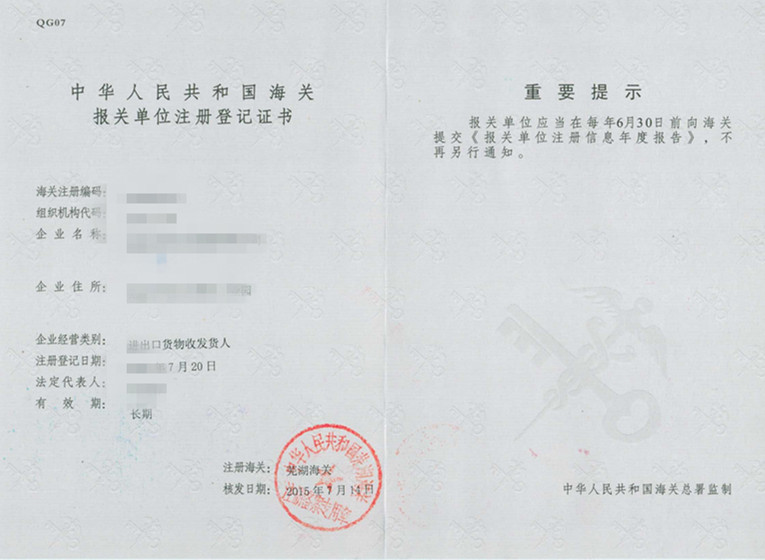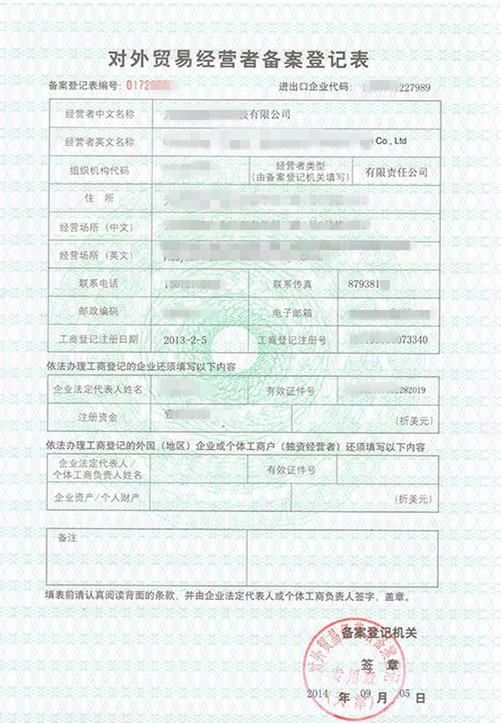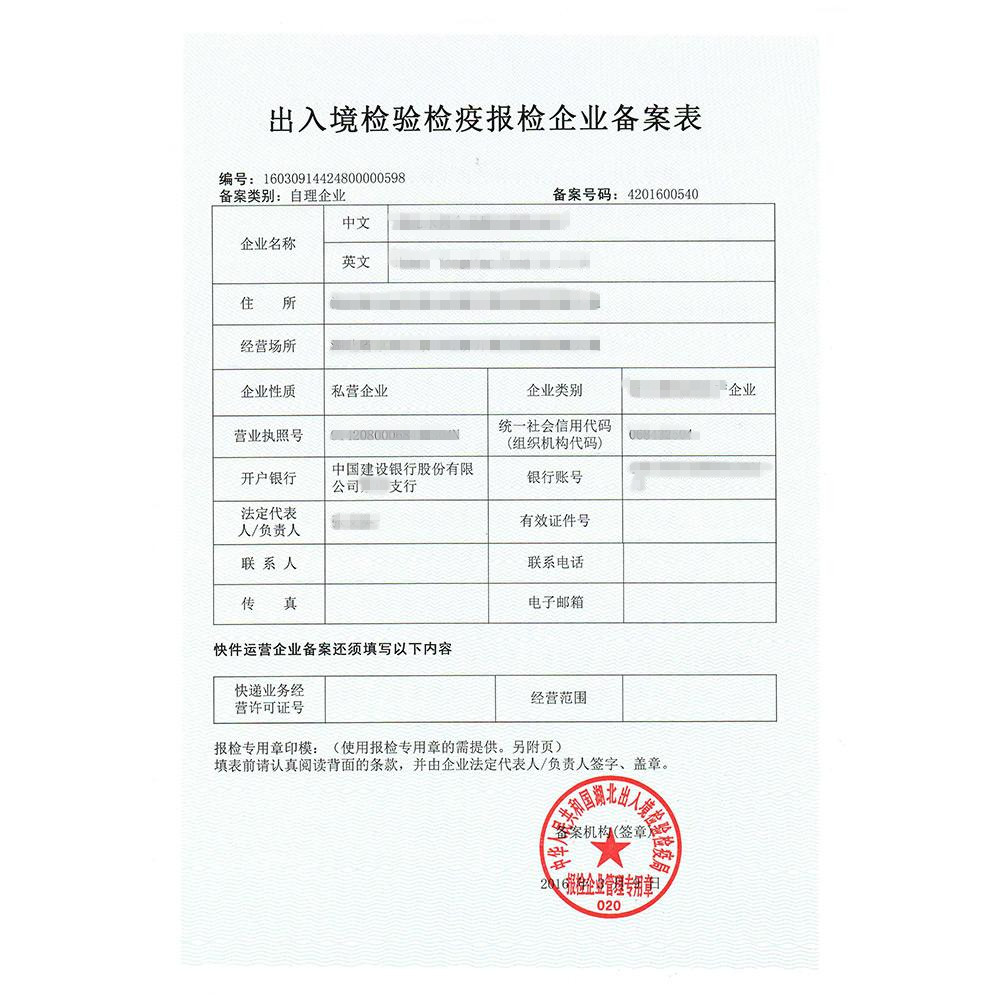 Certificate of Registration of Customs Declaration Unit
Record of Foreign Trade Operators
Entry and Exit Inspection and Quarantine Inspection Enterprise-Record Form
Electronic Port Card Reader / IC Card
Foreign Currency Account
Hong Kong has long been the third financial hub right after New York and London and won a worldwide reputation as the international trade center and shipping hub.
Registering a company in Hong Kong as an added component of setting up a legal entity in Mainland China has many taxation advantages. Tax rates are comparably lower by OECD standards, and it is mostly a tax-free safe harbor for international businesses.
What're the Advantages of Using Hong Kong Company as Holding Company of Trading WFOEs?
High Social Acceptance
Hong Kong's world financial center status and its sound legal system to protect investors, Hong Kong company have regarded as the most convenient way and most natural channel to start the international business. It will improve your customers' trust in you and own your high social acceptance if you have a limited liability company based in Hong Kong.
Easy Formation
Hong Kong company needs no capital contribution and can establish within seven working days or even one day. Hong Kong company's name has no limitation and could contain the country name, such as a Hong Kong company could name as "US Channel Limited," which will give an impression that this could be a US company when a client first hears about it.
Business Flexibility
The beneficial owner of the HK company could easily change within 1 -2 working days to best minimize the business risks, which could be one of the reasons why Hong Kong company has used as a shell company as "protection umbrella."
Limited Liability and Unlimited Protection
HK company is a limited liability company with responsibilities limited to its capital subscribed. Meanwhile, if the foreign investor uses an alien individual or a homeland mother company to hold the trading WFOE in China, it may have the possibility to drag them into a long-term lawsuit if mishandled the business operation in China. While using Hong Kong company holding the trading WFOE can further prevent the trial.
Tax Saved if Business Incorporated Correctly
Hong Kong company has renowned the world for its advantageous tax system. Only profit made from HK requires paying 8.25% profit tax. As long as the business incorporated correctly, a charge could save from Hong Kong side.
Consult Business China
.
As part of our services, we provide:
Certificate of Incorporation
Business Registration Certificate
Original Formation File
Formation File Certified by CPA
Two Stamps and One Seal Press
Share Certificate Booklet
Appointment with Corporate Secretary for One Year
Corporate Minutes Booklet
Registered Business Address for One Year
Additional Services:
HK Company Express Registration
HK Bank Account Appointment
Europe Offshore Bank Account Appointment
Business Notary for China WFOE
Optional Service: We also offer a Guaranteed Bank Account Service so your bank account can be opened in Hong Kong successful.
Read More