To set up a company in China Guangzhou as a foreigner could be quite complicated and time-consuming, Business China provides quick and hassle-free China company registration package covers China business bank account opening, outsourced accounting & bookkeeping, post-corporate management services, China VAT refund and free company secretary services…


Guangzhou City

Guangzhou, known as the "millennium commercial port" historically, has been one of the most important commercial centers in China. Guangzhou is close to the south China sea, neighboring the Hong Kong special administrative region and the Macao special administrative region. It is the south gate to the world. China's third big river, the pearl river, runs through the city of Guangzhou.

As the international shipping hub, global aviation pivot and world science and technology innovation center, Guangzhou has attracted a total of 288 fortune 500 companies to invest nearly 800 projects in Guangzhou, of which 120 have headquarters or regional headquarters in Guangzhou.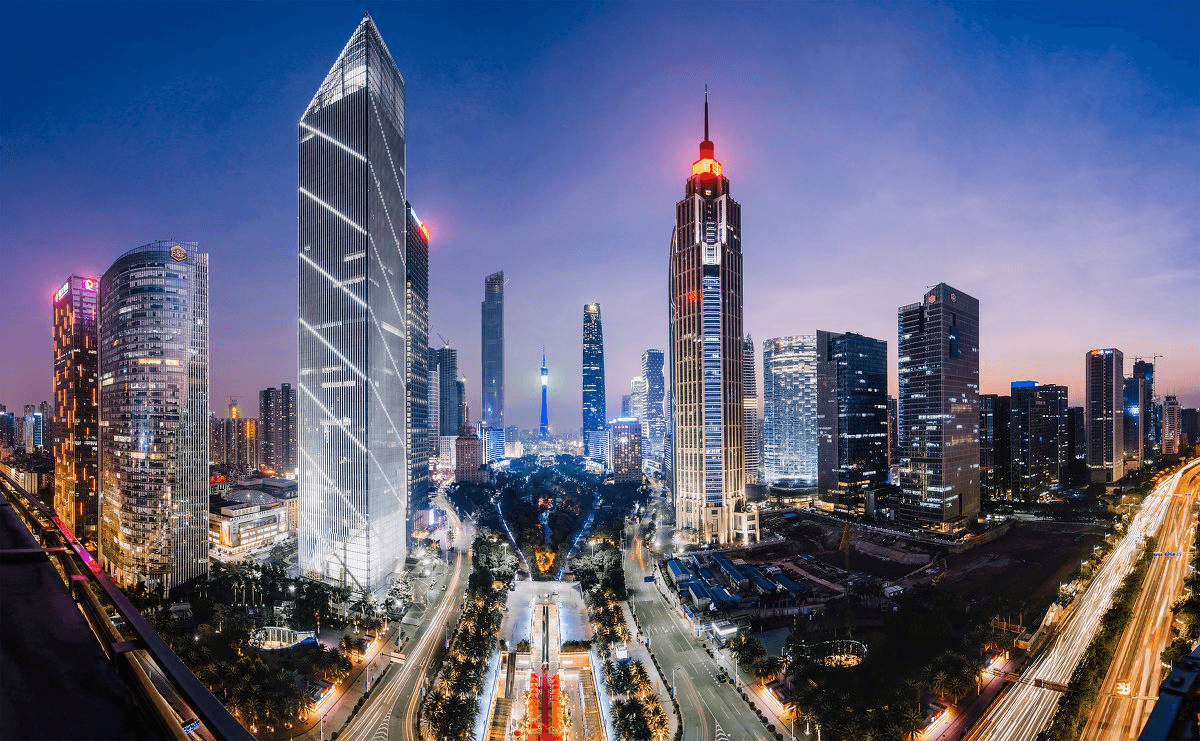 How to Register a Guangzhou Company?
WFOE (Wholly Foreign Owned Enterprise) or WOFE (Wholly Owned Foreign Enterprise) is the most common vehicle for foreign investor to adopt in China company registration. As a limited liability company, WFOE can maximize the full control over the new establishment with the minimized risks if structured in a proper manner.
Guangzhou Company's Investor
√ Individual Investor
If investors are in Guangzhou, please provide:
Passport original / Office lease contract Original (if applicable)
If investors are in foreign countries, please provide:
Passport notarization by Foreign Affair Department in your country and approved by Chinese Embassy or Consulates Located in your country (Original) / Office lease contract Original (if applicable)
√ Foreign Company Investor
Company Notarization by Foreign Affair Department in the foreign country and approved by China Embassy or Consulates located in foreign country (original)/ Office lease contract Original (if applicable)
√Hong Kong Company Investor
HK company is a limited liability company with responsibilities limited to its capital subscribed.
Meanwhile, if foreign investor uses a foreign individual or a homeland mother company to hold the IT WFOE in China, it may have the possibility to drag them into a long-term lawsuit if mishandled the business operation in China. While, using Hong Kong company holding the WFOE can further prevent the lawsuit and other potential risks.
The beneficial owner of the HK company could be easily changed within 1 -2 working days to best minimize the business risks. This could be one of the reason why Hong Kong company has been used as a shell company as "protection umbrella".
We can help you to register Hong Kong Limited Company and the Hong Kong Company Notarization within a week each.
Guangzhou Company's Registered Capital
Registered capital undergoes reformation in recent years to attract more high-quality foreign investments to China.
The latest interpretation of china company's registered capital in most business fields is the capital written on the license, foreign investors will have around 25-30 years to do the capital injection. Foreign investors can cancel the china company even they haven't injected the capital, with no restrictions in most business fields.
Nevertheless, the common recommend registered capital recommend can be varied based on different customer needs and industries.
Guangzhou Company's Legal Representative
China company's legal representative, known as the director in Hong Kong and western countries, bears the legitimate right to sign all company related legal instrument and responsible for enterprise operation.
China company's business bank account's designated user is the legal representative, hence legal representative must come personally for bank account opening once for personal passport information collection, personal signature confirmation and password setting.
Hot Industries for Guangzhou Company Registration
Guangzhou IT Company Registration
Our One-Stop Services Coverage
Contacts