According to Hong Kong "Ta Kung Pao" reported that Lok Ma Chau, the latest new platform for Hong Kong's deep cooperation in Hong Kong this year will attract international innovative resources. At the meeting of the Guangdong Provincial People's Congress held in Guangzhou, Xu Qin, Secretary and Mayor of Shenzhen Municipal Committee, said, "the Lok Ma Chau Hetao area is a platform for joint innovation of science and technology between Shenzhen and Hong Kong. Shenzhen will work together with Hong Kong to attract more international innovative resources to gather in the Hetao area and form a cooperation platform for the creative industry of Shenzhen and Hong Kong. It is understood that the Lok Ma Chau Hetao area covers an area of 87 hectares, and a key research cooperation base will be established to attract top businesses, R & D institutions and universities at home and abroad.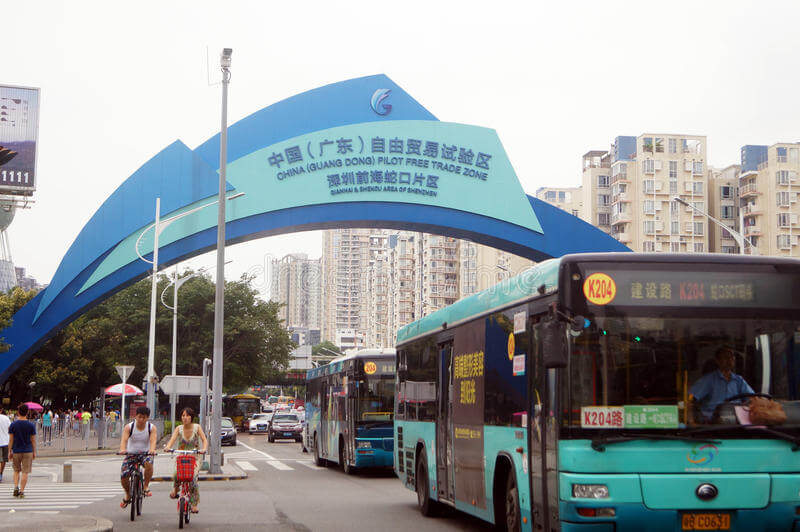 In response to plans for this year's Shenzhen-Hong Kong co-operation, Mr. Xu said that Shenzhen and Hong Kong had created a platform for technological innovation in Lok Ma Chau. This can make further contact with global innovation resources, especially hope to attract Hong Kong's modern manufacturing industry to enter. We hope that Lok Ma Chau can become an innovation base for science and technology industry and promote the innovation and development of Shenzhen and Hong Kong.
In addition to the Chau Chau Hetao area, Xu Qin also said that the Qianhai Shekou free trade area is also an important platform for cooperation between Guangdong and Hong Kong. At present, more than 4000 Hong Kong enterprises have been stationed, and the Qianhai free trade zone provides a lot of convenience for Hong Kong enterprises from space and policy guarantee. "Shenzhen will explore more new institutional designs that conform to the rules of international investment and trade in Qianhai, and will also make greater use of this platform to strengthen cooperation with Hong Kong, especially in the field of modern service industry."
Xu Qin said that this year also hopes to join hands with Hong Kong to innovate in cross-border finance. " There is a lot of space in the cross border financial cooperation between Guangdong and Hong Kong. After a period of research and consultation, there has been a certain consensus on cooperation. "
He said that Shenzhen would strengthen cooperation with the Hong Kong exchange and introduce more elements of financial innovation through the opening of the Hong Kong port.
If you are looking for:
Quick & Hassle-Free China Company Registration
No Registered Capital & No Real Office Required & Online Registration
Online China Company Formation in 3 Simple Steps
Good English Speaker & 7x24 apply for China Registry
No Hidden Cost & Competitive Rates to Easy your Business Expansion into China
Welcome to
email us
your doubts and business plan in China.