China Wholly Foreign Owned Enterprises (WFOE)
,
Joint Ventures
,
Representative Offices (Rep Office)
are hot options for foreign entrepreneurs to invest in China. To maintain a business entity in China, you might need employing an accounting firm to manage the accounting and tax compliance in China.
Headquartered in Guangzhou, Business China is a licensed leading firm specializes in China Company Registry for customers ranging in sizes in every sector with more than 10 years' experience. Equipped with an experienced English-speaking professional consulting specialists and accountants team, Business China focuses on the creative ways for easy China company registration and accounting for our clients. Here we list five critical consideration you should be aware of while choosing an accounting firm.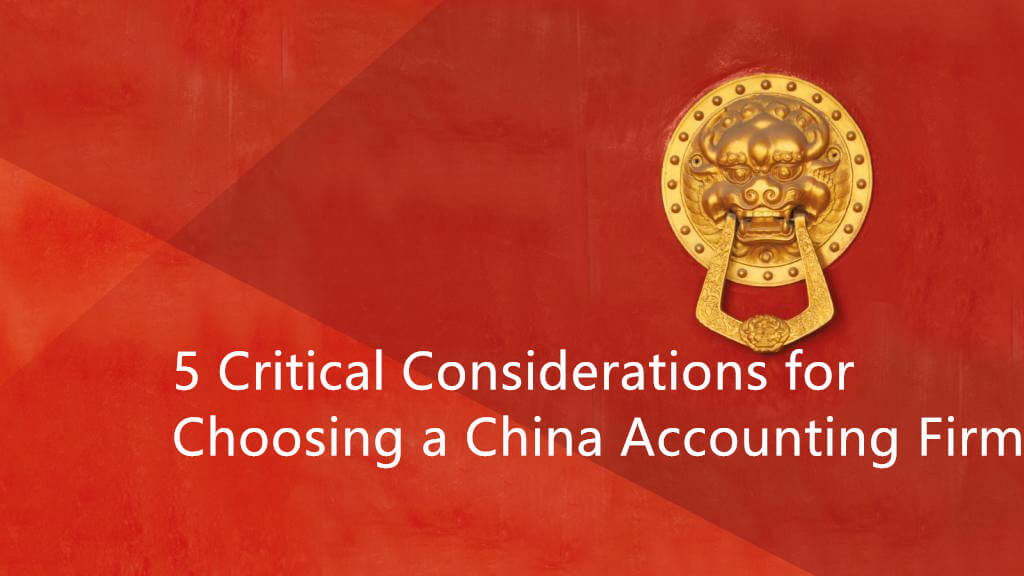 First, Accounting & Tax Compliance Qualification
Obtaining accounting qualification certificate approved by the finance bureau is a business threshold for starting the accounting and related service.
The business license of the accounting firm could show how experienced they are.
Second, Experienced Accountants
To lower company's management cost, some competitors hired a part-time accountant as the financial accountant to provide the accounting service, which results in a low-quality service in most cases. Experienced accountants could be called as one of the most important factors to do the accounting in China. Please bear in mind that, once the service has made a mistake, the loss to the company may be far more than the service charge.
Third, No Language Barrier
Because most of the bookkeeping agency company is the service provider of domestic enterprises, due to the financial service requirements differ between foreign investment enterprises and domestic enterprises, as a result, some accounting firms may not have the ability to provide the services for the foreign enterprises in China.
Fourth, Complete Accounting and Tax Compliance Service
Due to the language barrier and unfamiliarity with the foreign enterprises within China, some accounting firm just is available to provide the basic accounting and tax filing service.
Fifth, Reasonable Charges
To judge the rationality of charging, we should not only consider the high and low of the amount, but we should consider the above five factors comprehensively to find a more cost-effective and suitable accounting firm.
Should you have more untouched questions, please feel free to request a consultation at
proposal@set-up-company.com
.