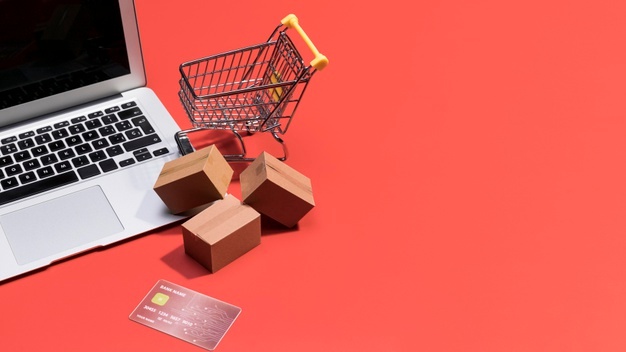 China's impressaive e-commerce sales are nothing short of a cultural phenomenon. The development of online retail, coupled with the growing purchasing power of Chinese consumers, has led to massive growth in the scope and size of online shopping festivals.
E-commerce shopping festivals offer enticing opportunities to retailers and brands that are looking to drive sales, capture market share, and gain brand recognition. In particular, foreign investors who are looking to open a company in China can leverage these sales opportunities to tap into the lucrative Chinese market.

While many shopping days often coincide with long-standing national holidays, there are also shopping days that have been created by different Chinese e-commerce platforms. These events have slowly grown to become national events and are an opportunity for all online retailers.

So, before we move on to the seven most significant e-commerce events in China, let's take a look at the difference between holidays and shopping days.


Difference between holidays and shopping days

Many people who set up businesses in China tend to mix up holidays and shopping days at the start. National holidays are traditional events that are celebrated by the Chinese people where consumers have time off from work. During this holiday, people tend to increase the frequency of shopping and purchase gifts for people, giving retailers an excellent chance to build new customers.

With people on break, many people prefer to go out and shop at physical stores—which means retailers with a solely online presence have to work with more competition. Nonetheless, it's an excellent opportunity for online retailers to try innovative marketing techniques and entice potential consumers.

On the other hand, shopping days are a more recent phenomenon that were introduced by massive e-commerce platforms like Alibaba and JD. These days are marked by massive discounts and promotions by online retailers. The emphasis of these events is to generate high sales volume through online channels.

Now that we've cleared up any confusion regarding this detail let's move straight on to the biggest e-commerce in China.

Start marking your calendars now!


1. Chinese New Year

The Chinese New Year, also referred to as the Spring Festival, starts in late January or early February. It is the most important holiday in China, and families celebrate it by getting together for meals, visiting friends and relatives, and exchanging gifts. Food and beverages sales are high during this time as people buy them for personal consumption and as gifts. In 2019, retail sales during the Spring Festival peaked at over ¥1 trillion.

Traditionally,hongbao—a red envelope filled with cash—is given to family members. As online channels grow, many people are now sending e-gift cards to their loved ones; these can be reimbursed at checkout during online shopping.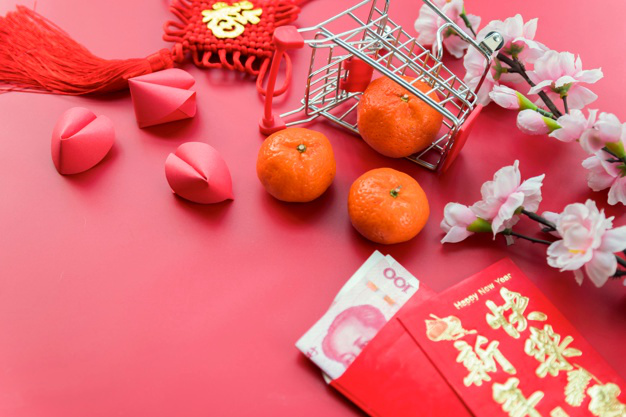 There's fierce competition among retailers and brands often have to come up with innovative marketing techniques to stand apart from the crowd. For example, Nike released a limited-edition collection based on the Chinese New Year. It featured the unified patterns of Chinese zodiac animals on the classic Nike shoes.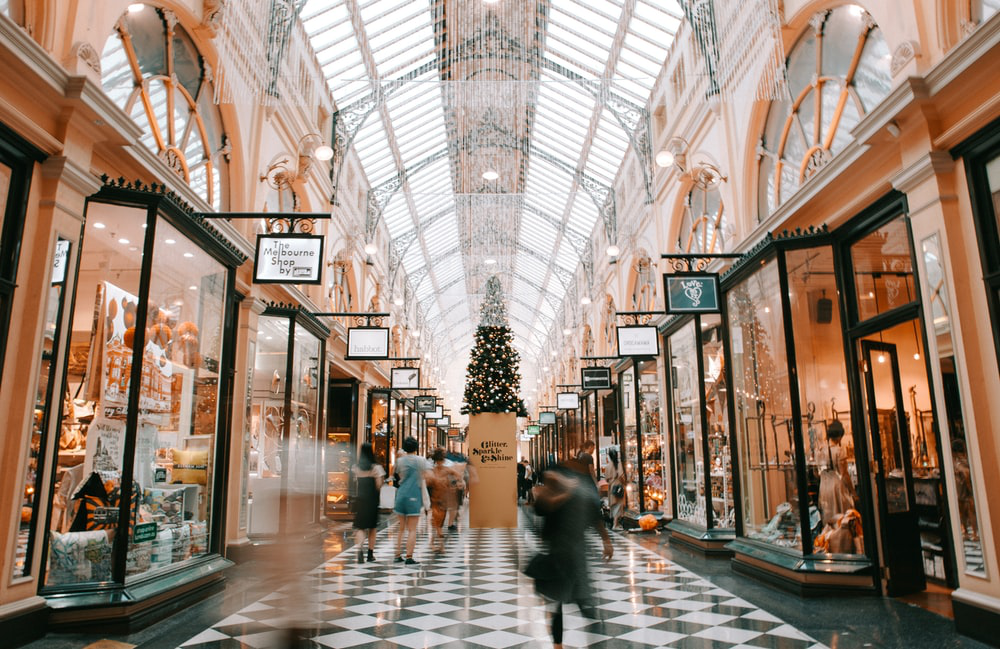 2. Women's Day

China first announced it would start celebrating Women's Day in 1949; however, thanks to e-commerce platforms, this has become a major shopping day in China. International Women's Day falls on March 8, and many retailers offer sales and promotions celebrating the day. In China, the focus is on women's clothing, cosmetics, fashions, and skincare.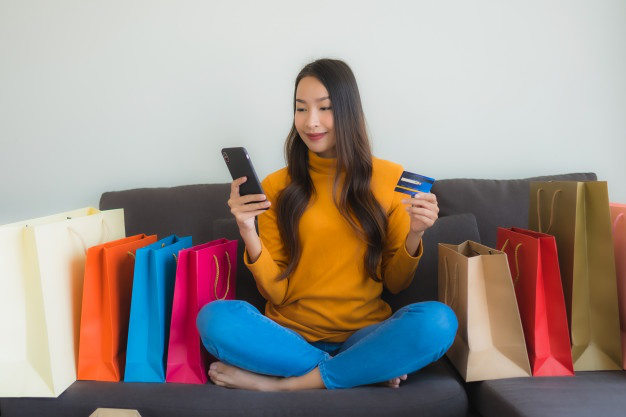 According to Kung Fu Data, the female shopper market is huge; over 70 percent of e-commerce shopping in China is done by women. On Women's Day 2017, sales worth ¥30.8 billion were carried out across the nation.

In an attempt to differentiate themselves from the crowd, many e-commerce platforms avoid referring to it as 'Women's Day' and instead choose to use their own branding. For example, T-mall has termed the day 'Queen Festival' on their site, while JD uses 'Butterfly Day' for its branding. The cosmetics platform, Jumei, used 'Goddess Day' to run promotions.


3. Children's Day
Children's Day is celebrated on June 1 and has become a premier shopping day for families in China. The holiday is a celebration of family values, and parents often buy presents for children on this day. Schools in most major cities put on shows and activities for parents and children to enjoy together.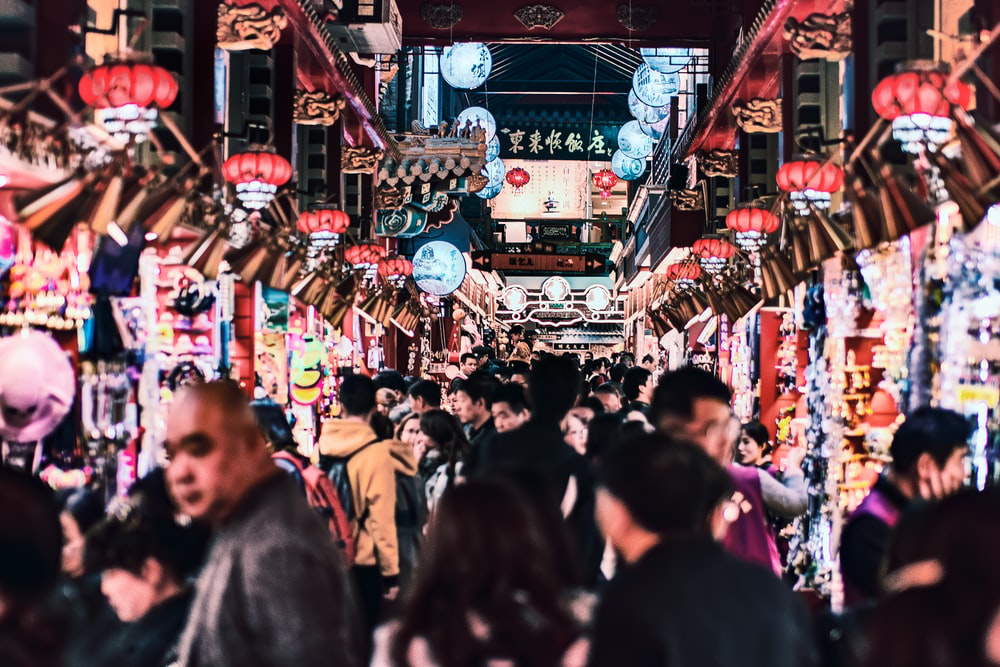 E-commerce retailers direct their advertising efforts towards parents and grandparents. As Chinese consumers become more affluent, they have the means to fulfill their children's wishes with expensive gifts. Children also have a greater role to play in purchasing decisions made in the household.
In 2019, Alibaba recorded sales of around 7.4 million,which is about $1.1 billion (US Dollars) on Children's Day.


4. Shopping Festival

After Alibaba's Tmall, JD.com is the largest B2C e-commerce platform in China. The organization celebrates its anniversary on June 18 by offering promotions and sales. The 6.18 Shopping festival has become an event with retailers across the country, joining in on the hype.

The festival lasts 18 days and is marked by massive price markdowns, celebrity appearances, and a huge social media campaign. The platform also allows international brands to set up stores and tap into the Chinese market with minimal investment. Over 110 global brands, including Apple, Nike, and Adidas, were featured in the 2019 JD.com Shopping Festival.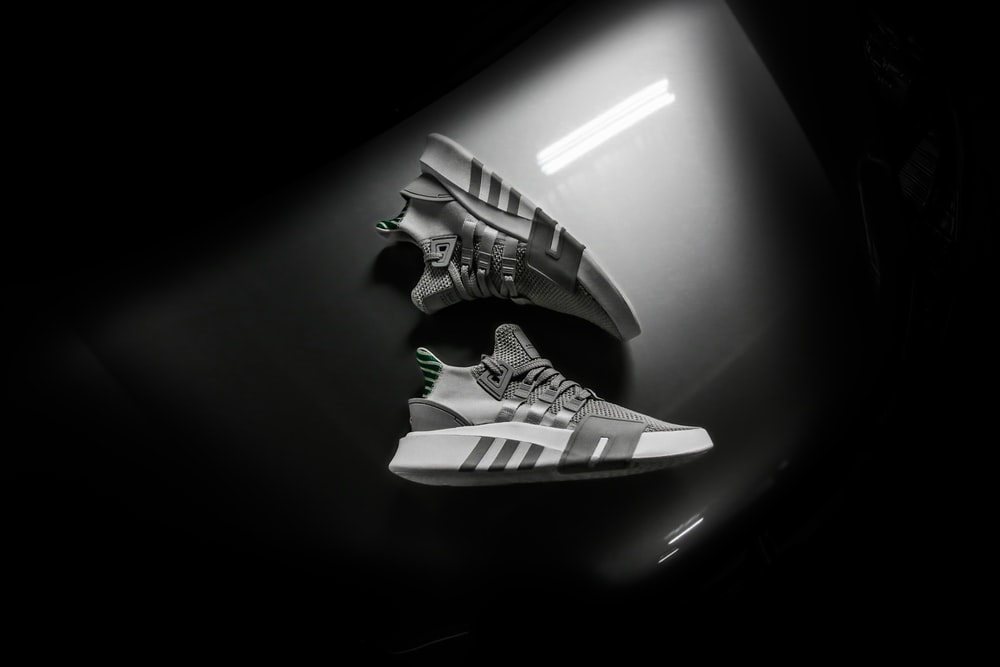 Some brands, like Dyson, Li-Ning, and L'Occitane, worked with Tmall to create custom 6.18 Shopping Festival versions of different products to increase the anticipation.
5. National Day Golden Week
China National Day falls on October 1 and marks the foundation of the Republic of China. The entire first week of October is a holiday, and it is often referred to as the Golden Week because of these celebrations.

During this time, many families make trips or take vacations, traveling both within and outside the country. On National Day in 2018, Chinese consumers spent a combined $202 billion (US) dollars on food and shopping, according to reports from the Telegraph.

During this time, many brands offer special discounts and deals to attract customers; others focus on promoting loyalty schemes that'll ensure customers stick around even after the hype has died down.

The highest sales numbers are recorded for the following categories: homeware and appliances, gold and jewelry, tech products, and new-energy vehicles.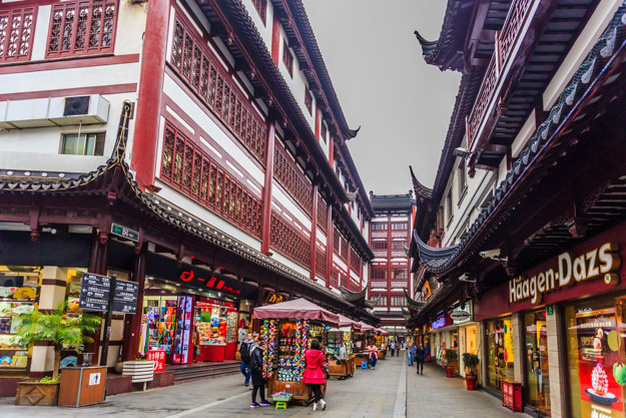 6. Double 11/Singles Day
Arguably, the biggest e-commerce shopping day in China is the Double 11 or Singles Day event. Started by a group of university students, this day has become a global sensation, backed by the Alibaba Group.

This e-commerce day surpasses all the others in terms of product quantity and sales volume. In 2019, Alibaba reported that delivery orders had broken all previous records: 1.292 billion sales were made, up 59% from 812 million from the previous year.

The one-day event featured numerous celebrities and was streamed online for viewers. Some of the most active buyers during the first few hours were consumers from the US, Japan, and Australia. Multiple international brands were also featured in these sales, including Apple, Estée Lauder, and Dyson.


To enhance sales, brands employ influencers to promote their brands and reach as many customers as possible during the 24-hour period. For instance, the snack brand, Three Squirrels, promoted specific products on the Taobao live stream with the help of the Chinese idol group, SNH48. Customers that would join the Taobao stream could win prizes and exclusive discounts.
7. Double 12 Festival

The 12.12 Festival is an end of year sale that gives retailers the opportunity to clear their inventory and start the new year afresh. This promotional sale lasts four days (December 8-12) and is celebrated by some of the biggest e-commerce platforms, including JD.com and Alibaba.

Many smaller retailers with standalone sites also make use of the campaigns surrounding the event to create their own promotions and improve sales numbers. Many brands offer price discounts in an attempt to reduce inventory.
Although the numbers aren't as extraordinary as the Double 11 sales, websites still experience a 4-5 times increase in traffic. Tactful marketing and promotions can help convert these website visits into sales.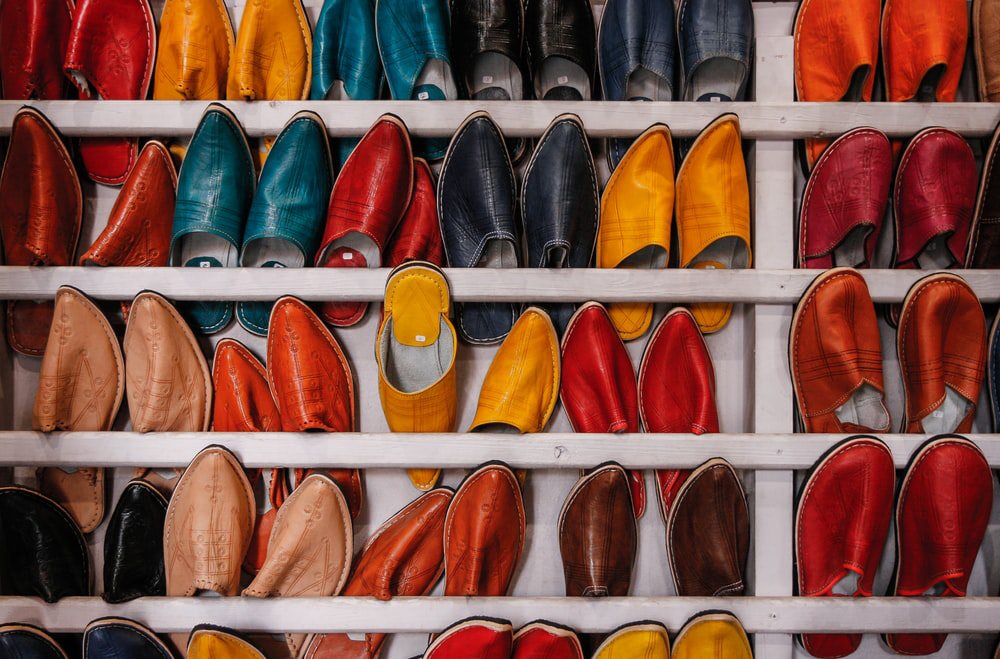 How Can Businesses Capitalize on Chinese Shopping Days?

While online retailers might be tempted to implement sales and offer promotions on each event, it's important to take a step back and assess your brand identity first. Understand what product you're selling, who your target audience is, what platforms they use, and then design a promotional campaign.

For instance, if you're running a company that makes baby formula, creating expensive campaigns for the Double 11 Festival doesn't make sense. Not only is this day centered around singles and purchases for personal use, but it'll also cost more money to break through the clutter and reach your target audience.

Instead, your brand will fare better by promoting its products around Children's Day. Additionally, since baby formula is something that parents need all year round, you can offer loyalty programs during this time to enhance future sales too.

Foreign businesses must also understand the tastes, preferences, and culture of Chinese customers first. For instance, while US and UK consumers might be prone to impulse purchases during the sale season, Chinese consumers take time and weigh their purchase decisions.

Lastly, you'll need to consider how you want to set yourself apart from the crowd. The fierce competition means that brands are spending millions on getting their name featured above the rest. Planning and strategizing beforehand can help you come up with a strong marketing strategy for the event.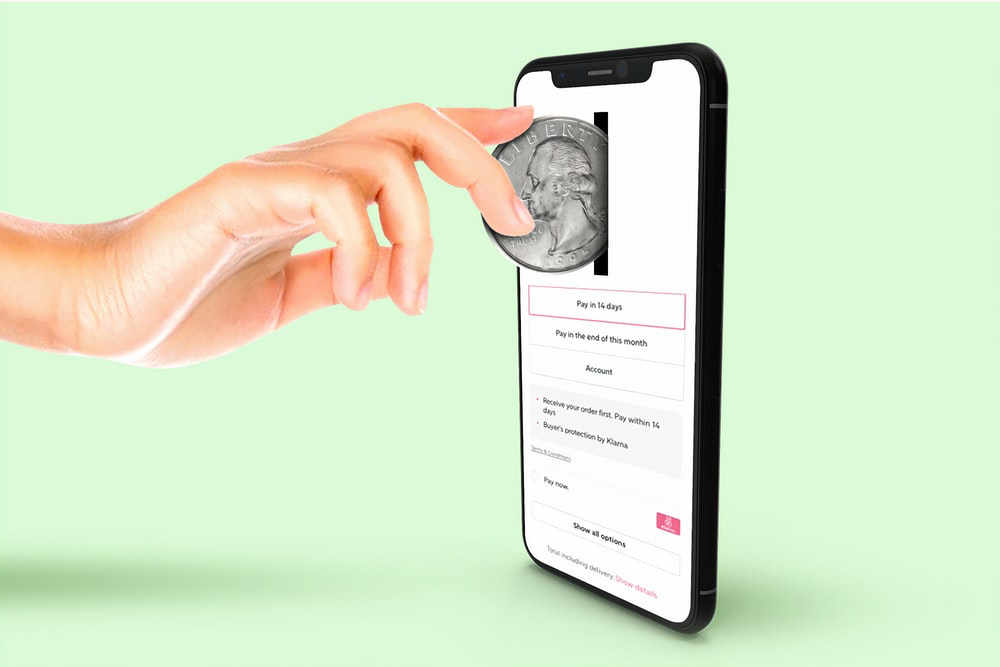 Planning to Start a Business in China?

Starting a business in China can be extremely rewarding. However, regulatory laws and bureaucratic red tape make it difficult for foreign firms to set up operations. Partnering with a local associate can help you get the advantage you need.

Business China has over ten years of experience helping companies set up operations in China and Hong Kong. Our top-quality consultants understand local laws and have strong ties in the Chinese business community that you can leverage to establish successful operations in China.

Whether you're planning to start an e-commerce business that is entirely online or have a physical store, we support all types of firm sizes, structures, and industries.

We offer a complete range of services for clients, including visa application, setting up a WFOE in China, registering company information, and opening a company bank account in HK. Our goal is to ensure each step of the process is smooth and hassle-free—so you can focus on your business while we take care of the paperwork.

Once you have all the legal work taken care of, we can help you set up your online presence too. We've helped several clients set up stores on Tmall and open business accounts on AliExpress.

To learn more about our expert consulting services, call +86-020-2917 9715, or click the chat option to speak to our representatives now.