Establishing a Wholly Foreign Owned Subsidiary
is the preferred method of doing business in China. If you are thinking about investing in China, you should consider selecting this
business structure
.
The procedure for establishing a WFOE in China has become easier over the years. You no longer have to obtain five different certificates from different authorities to set up a WFOE in China. With the introduction of five-in-one license, the process of setting up a business in the country has been made easier.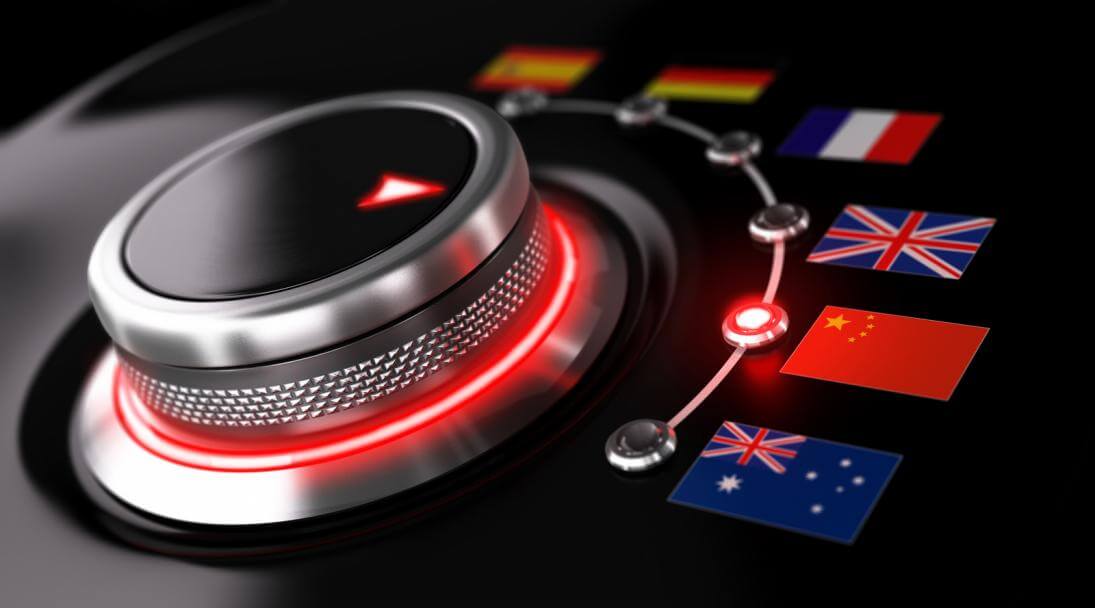 You have a lot of business opportunities to earn a high return on investment by investing in China. According to a World Bank Report titled, 'Doing Business 2017', China ranks in the top 80 as the best countries for ease of doing business for small and medium-sized companies. The regulatory environment in China is conducive to operating a company.
Once you have obtained an approval certificate from the Ministry of Commerce (MOFCOM), and the registration license from the Administration for Industry and Commerce (AIC), you are ready to do business in the country. Here are some tips that can help you to successfully operate your business as a WFOE in China.
1. Open an RMB and a foreign Bank Account
Keep in mind that a WFOE in China requires two kinds of bank accounts: a basic RMB account and a foreign currency account. The RMB basic account is required for daily business operations in the country. This is the only account from which the company can withdraw cash and make tax payments. The foreign account is used to inject capital into the business from abroad. You can obtain permission to set up this account from the State Administration of Foreign Exchange (SAFE).
Keep in mind that a WFOE in China is allowed to create bank accounts with both local and international banks. However, it's more advantageous to create an account with a local bank due to increased convenience and efficiency in making and receiving payments.
2. Create Chops
Chops are required to authenticate documents. A legal and financial chop is required when opening a bank account. Just as signatures are used in the West to authenticate documents, chops or seals are used in China to authenticate documents.
A person who has possession of the chops has the legal authority to validate documents and contracts. All WFOEs in China who are operating in the Country are required to have an official round shaped chop that bears the name of the company in Chinese, and sometimes English.
To obtain the chops, you need to apply with the Public Security Bureau (PSB). Ideally, the chops should be obtained after you have registered your company with the AIC. Keep in mind that when it comes to signing documents, the other party has the responsibility to ensure that the seal is authentic otherwise the signed contract will not be considered legally binding.
You should create different chops for different purposes when operating WFOEs in China. Some of the seals that are required for operating the business include the following.
•
Company chop — A company chop serves as the official signature of the company. Businesses use the chop for authenticating all types of documents, and it serves the purpose of all other chops except the invoice and customs chop.
•
Legal chop — A legal chop is used for obtaining a certificate or license. Also, the seal is used when entering into a contract. This chop is owned by the legal representative of the company.
•
Financial chop —A financial chop is used to authenticate financial transactions such as opening a bank account, wire transfers, cash withdrawals, and issuing bank checks. The financial officer of the company should keep possession of the seal and store a duplicate with the registered bank for anti-fraud and protection.
•
Invoice chop — Invoice (or fapiao) chop is required for issuing invoices or fapiao (tax receipts). Every purchase that needs to be declared as a business expense should be chopped using the invoice chop.
•
Customs chop — This chop is used for customs declaration. The chop is used on both import and export of goods. The chop is necessary for WFOEs in China that are engaged in cross-border trade.
•
Contract chop — A contract chop can be used instead of the legal chop to sign contracts with employees, vendors or customers. This chop can be used for delegating legal authority.
•
Human resource chop — This chop can be used to authenticate human resource documents. The chop can be used to sign documents related to recruiting, training, promotions, and other HR related activities.
•
Electronic chop — An electronic chop is used for online transactions. The chop can be used to authenticate contractual and financial documents. This chop is similar to electronic signatures used to validate digital documents.
All the chops should be recorded with the AIC and PSB. You should note that the PSB keeps a duplicate copy of the official company seals. The duplicate seals are used in case of disputes and frauds. While the only company, finance, and customs chops are legally required, some government departments demand the use of other types of chops mentioned above.
The authority resides in the hands of persons who own the chops. That's why systems must be put in place to monitor and record the use of these chops.
3. Obtain Import / Export License
To perform import and export activities, it's important to obtain an import-export license and customs registration certificate. The license allows a company to convert foreign currencies to RMB. Also, the license allows the company to refund excess VAT on goods that are imported or exported.
Apart from obtaining the license, a trading WFOE in China needs to register as a foreign trader with MOFCOM. Also, it's important to obtain an E-port IC card, card reader from China Electronic Port, and register with the Entry-Exit Inspection and Quarantine Bureau.
4. Know about Taxpayer Related Procedures
Tax procedures are slightly different in China as compared to other regions. Taxpayers are categorized into two types: small-scale taxpayers and general taxpayers.
Small scale taxpayers are entities involved with retail and wholesale operations with less than RMB 800,000 per year tax, manufacturers with less than RMB 500,000 per year sales, and service sector companies with less than RMB 5 million sales. All the other types of taxpayers are included in the general taxpayer category.
The tax rate for small scale taxpayers is less than that for general taxpayers. However, general taxpayers are allowed to deduct input VAT that reduces the net tax amount. In addition, general taxpayer status also allows the company to issue special fapiao VAT to customers. Fapiao can be used as legal receipts as well as tax deduction purposes. Companies that are included in the small-scale taxpayer category can convert to general taxpayers status provided they meet certain categories.
In order to convert to a general taxpayer status, a tax registration certificate and an application form must be submitted to the tax bureau in China. The registration form will be verified and the status changed by the bureau. The application process for changing the tax status has been simplified recently. There is no on-site inspection and interview and the processing time has been reduced from 30 to 5 days. But, you should note that one you convert to the general taxpayer status, it's not possible to convert back to the small scale taxpayer status.
5. Know about the In-Demand Industries and Products in China
You should know about the in-demand industries and products in China to ensure that your WFOE in China is profitable. According to
Alibaba Group
, there are about 20 products that are highly demanded in China. Some of the products that are popular in China at the moment include the following.
•
Clothing and Shoes
•
Jewelry
•
Skin care and Beauty accessories
•
Vitamins
•
Fish products
•
Natural cleaning products
•
Baby and maternity products
•
Healthy food and beverages
In addition, there has been an increase in the demand for leisure, sports, and lifestyle goods. There are not many brands related to these products as in the West. This presents opportunities for WFOEs to tap into the local market.
6. Adapt Your Business Practices According to Chines Values
In order to be successful, you need to adapt your business practices as per the local values. It's important that you customize the sales pitch for Chinese audiences. You should not just focus on selling features but selling dreams and aspirations. The sales pitch should relate how the product will solve problems and improve lives.
Chinese culture places great emphasis on value. Most consumers prefer products that offer great value for money. They prefer quality products rather than substandard products.
If you consult with a local, China-based company, you will know how to adapt your business in order to be successful in China. It will help solve the logistics and communication hurdles thereby allowing you to successfully operate your WFOE in China.
7. Know about the Influence of Politics
You should know that no company operating in China is detached from politics. Unlike in the West, government agencies have their hands on almost every corporate activity. As a result, it's important that you take time to learn about the political landscape in China. You must know local agencies that influence activities of an organization. Also, you should learn how to navigate through the intricate mix of centralization and decentralization to ensure that your WFOE in China remains profitable.
8. Apply the TAS Method
You should consider using the TAS (Transfer, Adapt, Scale) method to make the best of available business opportunities for your WFOE in China. The TAS framework will help you to remain focused and ensure that your company operates profitably.
Transfer — You should find out promising technologies and business ideas lacking in China, and then transfer those innovative approaches through the WFOE.
Adapt — To ensure that the innovative business idea is successful, you should adopt the business idea according to the taste of local consumers and business environment. This should occupy the bulk of your time in making the WFOE successful.
Scale — After you have determined how to get the attention of the local target market, you should scale your operations according to the demand. When done correctly, this will allow you to tap into the market and optimize business profitability.
With this method, you will be able to create a solid plan to operate your WFOE in China profitability. It will allow you to penetrate the market and maximize your profit position.
While establishing a WFOE in China may be an easy and quick process, creating a loyal base of customers takes a lot of time. You need to persistently apply best business practices and continue to cater to the market's demands if you want to operate successfully in the country.
9. Protect Your Intellectual Property Rights
Lastly, you need to protect your intellectual property rights if you want your WFOE in China to operate profitably. Keep in mind that a trademark or patent in your own country will be applicable in China. They are not!
In order to protect your intellectual property, you should take utmost caution by registering your trademarks, brand name, and other intellectual properties.
If your trademark is registered, you can still register it if it's in a different category. For instance, suppose that your chosen trademark is registered in the pharmaceutical category, but your business relates to the hospitality category, you can still register the trademark. Remember that there are more than 45 classes of industries that have sub-classes as well, which means that there is plenty of choices when it comes to registering your trademark. Once registered, you need to renew the trademark after every 10 years.
China is an exciting place to do business today. And a WFOE in China is one of the best legal structures for foreign investors to invest in the country. The market continues to perform spectacularly providing great potential for investors to earn a high return on investment.