In response to the impact of international sanctions and the deteriorating state of the Russian economy, Russian firms are pressing to establish bank accounts in China to mitigate the isolation caused by sanctions.
Russian businessmen have the option to
establish a company in Hong Kong
or
mainland China
, enabling them to open a business bank account in mainland China. This approach serves as a means to safeguard the funds during the process of transferring them between Russia, overseas locations, and China.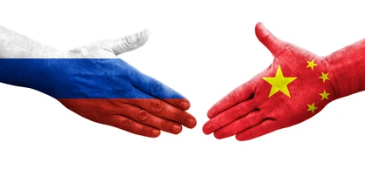 By setting up a company in Hong Kong or mainland China, Russian businessmen gain access to the Chinese banking system. They can then establish a business bank account in mainland China, providing a secure channel for the movement of funds. This arrangement facilitates the smooth transfer of funds between Russia, overseas accounts, and China while ensuring financial stability and compliance with relevant regulations.
The utilization of a Hong Kong company or a mainland China company, combined with a business bank account in China, offers Russian businessmen a strategic solution to streamline financial operations and enhance the efficiency of fund transfers between Russia and China.
The process of establishing a business presence in China offers a range of options, with the choice of suitable entities contingent upon the specific scope of business intended by the Russian investor.
Various structures are available to facilitate a business presence in China, catering to the diverse needs and objectives of Russian investors. The selection of the most appropriate entity depends on factors such as the nature and scale of the intended business operations.
By carefully evaluating the desired scope of business, Russian investors can identify the optimal structure to establish their presence in China. Whether it be a
wholly foreign-owned enterprise (WFOE)
, a
joint venture
, a
representative office
, or other forms of business entities, each option provides distinct advantages and aligns with different business objectives.
Hence, when considering business expansion into China, it is crucial for Russian investors to assess their specific business requirements and goals in order to determine the most suitable structure for establishing a solid and successful presence in the Chinese market.
Business China has extensive coverage of operations in major cities across mainland China and Hong Kong. With a decade-long track record, they have proven expertise in assisting foreign investors who wish to establish their presence in China.
If you require additional assistance in establishing Russian businesses and opening Russian bank accounts in China, please feel free to reach out to Business China at
proposal@set-up-company.com
.