If you want to host your website on a mainland Chinese server, you have to have an ICP. Technically, it means only websites within the Chinese mainland are required by law to have an ICP(abbreviation for
Internet Content Provider
).
ICP stands for Internet Content Provider. It is a permit issued by the Chinese Ministry of Industry and Information Technology to allow China-based websites to operate in China. It is a number start with abbreviation of province, plus 8 digital numbers. ICP numbers are usually displayed in the small print in website footers.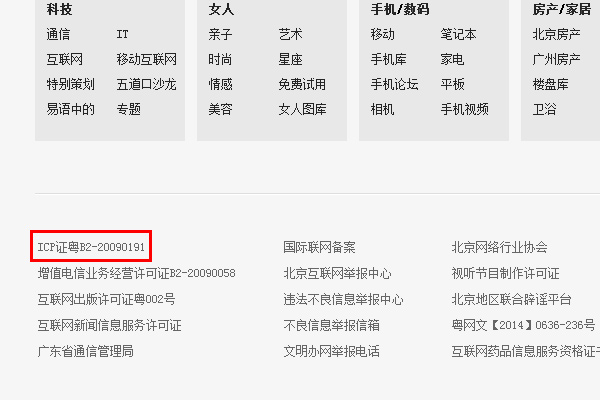 ICP simply means you've been approved to host your website on a mainland Chinese server. Please note that if your site is host in Hong Kong is not required by this regulation since China mainland and China Hong Kong are governed by different set of laws.
What Will Happen if I Don't Have an ICP?
In principle, all China Mainland hosted websites will be randomly inspected by MIIT (abbreviation for Ministry of Industry and Information Technology).
The websites operated beyond the scope of their ICP license or involving non-commercial activities, will be ordered immediate rectification by the pertinent provincial and municipal telecommunications agency. Those resistant to the rectification will be shut down.
All hosts will ask for your ICP before they release server credentials to you.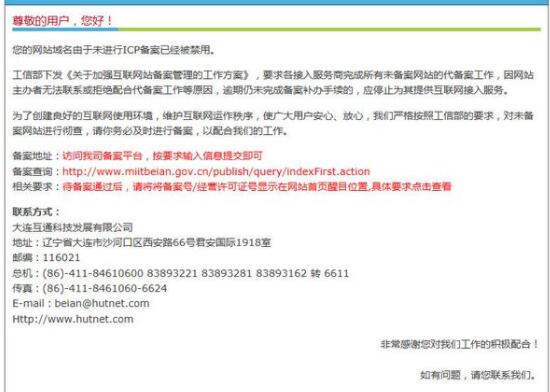 Types of ICP
1. ICP Filling/Registration/Bei 'an
: It is for all website hosted in Mainland China.
With an ICP Filling, you are eligible to host your website on a hosting server in Mainland China, but will not be able to integrate e-commerce features or online payments.
Processing Time: 20 working days
(Example:京ICP备12345678号)
2. ICP License/ ICP Commercial License/ ICP Zheng
: It is for commercial websites, which cover any website offering goods or services to customers and collecting payment online.

Processing time: 60 working days
(Example:京ICP证12345678号)
Documents Required for Application:
For an ICP filing you need to provide the following documents
The business license of the company or organization code.
A valid ID certificate of the person in charge of the business office in China.
A valid ID certificate of the person in charge of the websites (Non Chinese citizens can use passports).
A photo of the person in charge of the website taken against a blue background.
A completed 'Filing Authenticity Verification Form'(downloaded from Alibaba Cloud system) to be submitted to MIIT.
For ICP commercial license
For commercial websites, you need to submit the below additional information about your business:
Copy of the original business license in China, with company seal on it
official name of company.
registered address of company.
Name of the investor(s) of company.
Type of company.
Contact person ID card number.
Mobile number.
Office phone number.
Email ID.
Note: All the above documents have to be filled by you or a company representative in Chinese characters.
How Business China Can Help?
For Business Incorporation in China, kindly let us know your requirements, we will guide you all the way through it and make it easy it for you.
You can Reach us at
proposal@set-up-company
or just complete the form below, and click sending.