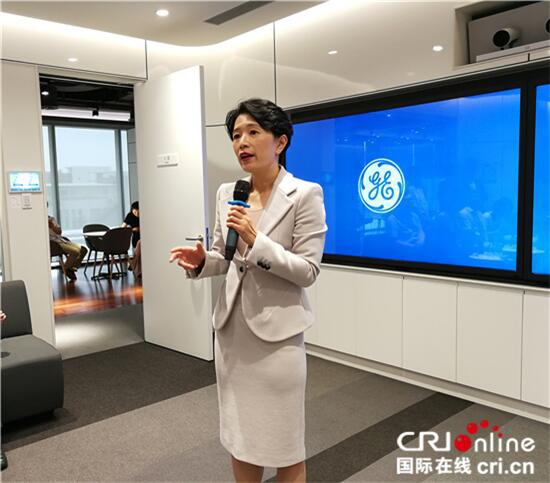 China's business environment is constantly being optimized, which has played a positive role in "reducing costs and improving efficiency", according to Rachel Duan, global senior vice President of general electric and chief executive officer of greater China.
International online report (reporters: Zheng Zhi, Xu Yanqing, Xiao Zhongren): General electric, Ey, Mastercard, Colemorgan and other business leaders of foreign companies in China recently in an interview said they have experienced positive changes in the Chinese market over the past five years and have been beneficiaries of China's relevant policies. With the promotion of "One Belt And One Road "made in China 2025" and other initiatives and plans, leaders in foreign companies in China are generally optimistic about China's market and economic prospects.
Rachel Duan, global senior vice President of general electric--the world's leading digital industrial group, told reporters that China's business environment is being constantly optimized, because the Chinese government departments at all levels are in further streamlining administration and delegating power. What's more, a series of service platform and work coordination mechanism have been established, which has all played a positive role for the company to reduce operating costs and improve efficiency.
According to Rachel Duan, the formal establishment of the
Shanghai free trade zone
in 2013 has made GE feel the policy facilities in many areas such as industry, commerce, customs and commodity inspection. "I think it is a simplification of the whole process of policy and the acceleration of the trading process, which is different from the past." At the same time, there are special people to connect and solve problems in a timely manner. So our Asia Pacific operations center and digital innovation workshop, both of which have developed very rapidly over the last two or three years.
This year, the number of China's free trade zone has been rapidly expanded from 4 to 11.
GE's business covers aviation, electricity, renewable energy and healthcare. In recent years, GE's business in China has been developing rapidly with the deepening of China's opening up, according to Rachel Duan. In the past five years, China has launched a series of policy measures to relax restriction of foreign investment and create a level playing field. Notice of measures to deepen the opening up and actively use of foreign capital, which was regarded as "20 principles to attract foreign investment ", promulgated by the state council in January this year, in which including further expand admittance of foreign capital in services, manufacturing, mining and other fields, and support domestic and foreign investment to equally enjoy the national strategy such as "made in China 2025".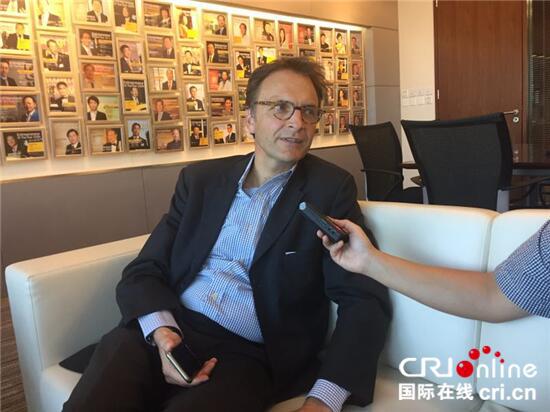 Mr. Pang, a partner at E&Y tax services, who has been working in China for two decades, believes the positive changes in the Chinese market in recent years have benefited E&Y a lot.
Mr. Pang, a partner at Ernst & Young's tax services, one of the world's big four accounting firms, has been working and living in China for 20 years, and he has been a witness of China's rapid economic growth and its constantly opening markets. Mr. Pang said that Ernst & Young's business in China has been developed accompanied by rapid economic growth, and the positive changes in the Chinese market in recent years have benefited E&Y a lot. "Over the past five years, we have been very pleased with Ernst & young's performance in China. In the past few years, China has established a free trade zone and has repeatedly reduced the terms on its negative list. Today, our customer can easily get the access to the Chinese market and better provide related services, at the same time more foreign companies are coming to China."
According to the 2017 global business environment report released by World Bank, China's ease of doing business has jumped 18 places globally in the past three years, with an average of six places a year. The 2017 world competitiveness report released by the Lausanne school of management in Switzerland also shows that China's scores have risen significantly in terms of economic performance, government efficiency and business efficiency.
For the improvement of government efficiency, Liu Weifeng, general manager of China and southeast Asia in Colmorgan, a century-old company in the field of sports control products, has a deep identification. "In the past few years, the rule of law in China has been optimized, and the market has been more transparent, which enable foreign companies to compete in a more fair and just environment," Mr. Liu said. He also noted that there has been a positive change in the Chinese market in recent years, which is that local governments are increasingly supporting industries. He said: "we often encounter some leaders in industrial development zones and accept the visit of scientific research institutions in some places, including talking about positive cooperation, we have some specific projects is currently in progress with them. We have felt the cooperation intention of government, scientific research schools for industry and foreign companies in the past two years.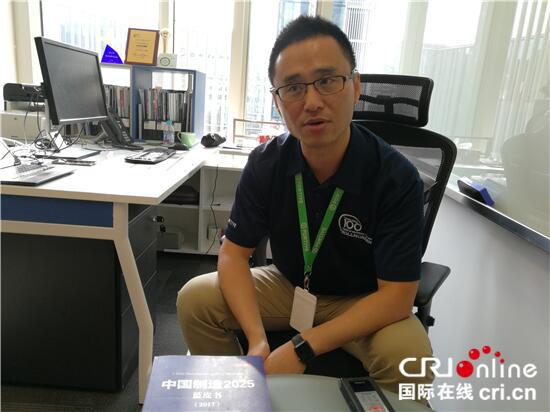 As the first international bank card organization to enter China, rooted in China for 31 years, Mastercard has witnessed the rapid development of China's economy and has brought great convenience to Chinese consumers. According to Chang Qing, President of Mastercard in China, Mastercard's performance has grown significantly in China over the past five years, and judgment like "China has become Mastercard's most important market in the world" came into being. "Mastercard has been developing very well in China for the past five years," Chang said. "China's becoming Mastercard's most important market in the world does happen in the last five years and indeed, business with China is a key point in our work development. Actually, in the past few years, we have been working with more than 40 Banks in China, releasing hundreds of innovative products."
The foreign companies interviewed in China generally believe that the "made in China 2025", "Internet plus" and other cooperative initiatives such as "made in China 2025" and "One Belt and One Road" have provided significant development opportunities for foreign companies in China in recent years. Therefore, it is reasonable for them to be optimistic about the Chinese market for a long time and have full confidence in China's economic prospects.
The survey of UNCTAD also shows that China remains one of the most favored destinations for multinational companies to invest.