Shenyang, China, April 10 (reporter guo wei)
This morning, the opening ceremony of Shenyang area of the Free Trade Zone of China (Liaoning) was held in the innovation world of Hunnan district, Shenyang. It marks the official launch of the Shenyang area of the free trade zone in Liaoning province, and Shenyang has entered a new era of free trade.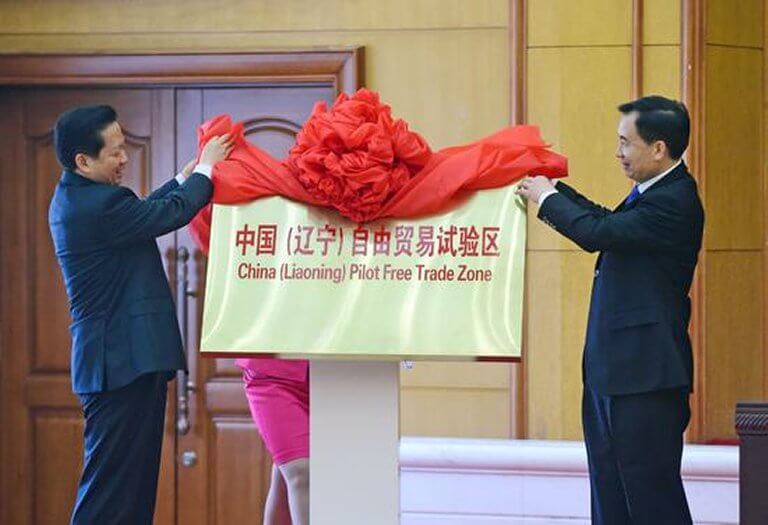 It is understood that the area of the Shenyang area is 29.97 square kilometers, located in Hunnan and Sujiatun two administrative region. Relying on the national comprehensive innovation reform pilot zone, national independent innovation demonstration zone, national high-tech industrial development zone and national production city integration demonstration zone, the zone has obvious advantages in policy. Together with the most influential airport in northeast China, the airport, the most important railway station Shenyang south railway station and the largest railway freight station, Sujiatun station, the hub function is complete; It brings together the intelligent manufacturing industry cluster and convenient trade and logistics service system, such as intelligent manufacturing aviation equipment and information technology, with strong industrial foundation.
The Shenyang area will focus on advanced manufacturing and modern service industries such as equipment manufacturing, automobile and spare parts, aviation equipment and other advanced manufacturing industries, such as finance, technology and logistics. We will promote the development of the new model cities for industrialization in the country and the development of science and technology innovation centers in northeast China, and build an advanced equipment manufacturing base with international competitiveness.
Shenyang free trade zone will copy and promote the experience of "first pilot" area. We should improve the negative list, the list of responsibilities and responsibilities, the administrative approval management directory and so on, so as to give full play to the policy advantages, institutional innovation advantages and industrial radiation effects of the pilot area. We will further align international economic and trade rules with high standards and gather international industrial resources. The construction of Shenyang free trade area has important strategic significance for Shenyang's economic and social development. It will provide powerful kinetic energy to promote Shenyang's industrial transformation and upgrading and speed up the revitalization of Shenyang's old industrial base.
If you are looking for:
Quick & Hassle-Free China Company Registration
No Registered Capital & No Real Office Required & Online Registration
Online China Company Formation in 3 Simple Steps
Good English Speaker & 7x24 apply for China Registry
No Hidden Cost & Competitive Rates to Easy your Business Expansion into China
Don't hesitate to
email us
your business plan in China, we love to help new friends.