In light of the situation that the world is in the new round of technological revolution and industrial transformation, China put forward "Made in China 2025" and "the AI development plan for new generations", trying to achieve the transformation from "big manufacturer" to "strong manufacturer". Big data, AI, 3D printing and other technologies have entered the field of equipment manufacturing, and constantly integrated and accelerated applications, which led to a series of major changes in the industry on development philosophy, R & D mode, manufacturing means and value chain. At the same time, processing enterprises are also striving to be a pioneer in developing intelligent manufacturing through independently developing related manufacturing equipment and manufacturing unit, promoting the transformation and upgrading of precision manufacturing to be "intellectualized", "integrated" and "flexible".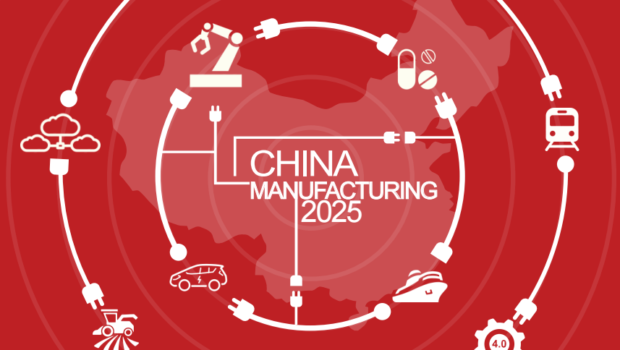 This academic seminar is of great significance at the critical time as China's manufacturing sectors are seeking opportunities for a new round of prosperity. Cheng Shuquan, director of the standing committee of the Changsha municipal people's congress, described the meeting as "a great event". Academician met with experts and scholars in the conference where they communicated and learned from each other. Frontier intelligence and processing technologies were the main roles of the seminar and the whole meeting was focused on advanced technological words and phrases such as extreme manufacturing, micro-nano manufacturing, material manufacturing, small-scale manufacturing, intelligent robot, industrialized ultra-precision manufacturing, ultra-fast laser manufacturing, inertial device ultra-precision manufacturing, etc. The conference has established a high level and high standard platform for opening industry vision, interacting academic views, displaying scientific research achievements and the docking of industrial resources. It helped promote the progress of precision intelligent manufacturing and ultra-precision machining technology in terms of basic theory, process, equipment and measurement.
Li Shengyi, a professor at the National University of Defense Technology, made a report entitled "research progress of nano precision and micro scale manufacturing technology of the National Defense Department". Professor Cheng Kai of the national "Millennium Project" made a report entitled "industrialized ultra-precision processing: technical challenges and R&D innovation". Tian Xiangjun, a professor at Beihang University, delivered a speech entitled "manufacturing of high performance and key metal components -- technical challenges and effects".
The conference also showed the main research achievements of the research and application center of ultra-precision machining technology in the national defense technology industry during the past ten years. The ten years of development witnessed the influential landmark achievements made in manned spaceflight, the lunar exploration project, the Beidou navigation and other major national science and technology projects.
Incorporating a limited liability establishment in China does not mean you can operate all kinds of business activities, which is the case in HK. In China, all company types need to apply for the approval of the business scope while applying for the company business license. Therefore, each
China Manufacturing Company
must and can only operate business within the business scope approved by Chinese authorities. Should you have any unanswered questions, welcome to contact us.