China is a gargantuan, non-homogenous market. If you're planning on taking your business there, there is no standardized model that applies uniformly throughout the People's Republic. Each region has its own set of key economic growth drivers and consumption patterns. The cities vary in terms of their wealth, population density, consumer patterns, the concentration of commercial resources, citizen vitality, GDP contribution, growth potential, and infrastructure.

In this post, we will discuss how the cities differ and what the differences mean for businesses:


What Are the Different Tiers that Cities are Categorized in?

To make it easy for foreign businesses to choose their playing field, China has been categorized into multiple tiers. These tiers are different administrative units that are vastly different in terms of the retail landscape. This classification serves as a practical tool to help businesses track market trends, policies, and city development.

Tier 1 cities are the wealthiest, and home to the most affluent consumer base. As the tiers progress, the cities become smaller, and the consumer base's affordability decreases. This why a business idea that works well for Shanghai might not hit it in a Tier 2 city, like Wuhan. The three main parameters that categorize cities into the tiers are:
a. GDP
b. Population
c. Politics

The exact number of tiers vary from one model to another. The minimum number is three, and the maximum is five. However, tier three, four, and five cities are collectively known as lower tier cities. Tier 1 cities are directly controlled municipalities and mostly include provincial capitals. Tier 2 cities are also provincial capitals but comparatively economically important. Tier 3 and 4 (together known as lower tier cities) are prefecture-level and county-level cities.

In the past, the Chinese government was heavily focused on developing Tier 1 cities but lately, there has been a paradigm shift. We'll study the developments in the latter part of this blog.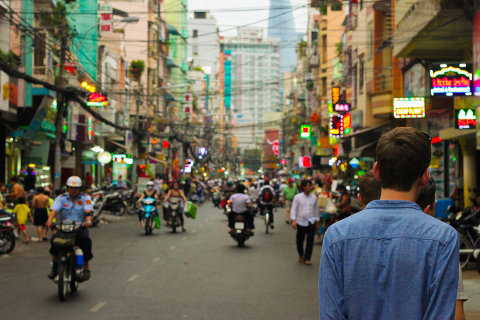 Tier One Cities

There are five main cities that constitute China's Tier 1:
a. Beijing
b. Shanghai
c. Shenzhen
d. Guangzhou

These are China's most developed regions that are home to an affluent and sophisticated consumer base. These urban metropolises are densely populated and have a major cultural, political, and economic influence in China. This is the reason these cities attract more foreign direct investment, compared to other regions.

To give you a better idea of the region's consumer base's income levels, let's take a look at what the China Tourism Academy states. According to a study, the Chinese made as many as 150 million outbound trips in 2018. This was around 14.7% higher than in 2017. An average Chinese citizen spends around 5500 RMB on tour—which is roughly equal to the US $800.

You'd be surprised to know that most of these trips took place from the Tier 1 cities. The top departure cities during this time were Shanghai, Beijing, Chongqing, and Guangzhou. The top destinations were the UK, USA, Russia, France, Germany, Sri Lanka, Japan, Thailand, and Vietnam.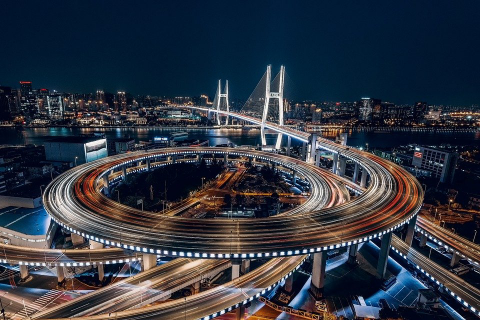 Tier 1 cities are also favorable for business because of their demographics. In 2019, Shanghai was the largest city in China, with a population of 26.3 million. This was closely followed by Beijing that was home to around 20 million inhabitants.
By the year 2035, Shanghai's population is projected to grow to 34 million. As China continues to move toward urbanization, more and more locals and foreigners are moving to Shanghai to explore the cultural and work opportunities. This is the reason that over 39% of Shanghai's population comprises expats and foreigners.

Not only is Shanghai a global financial hub, but it is also home to the world's busiest container port. In 2018, Shanghai's GDP contribution was close to 3.3 trillion yuan—the largest in the region.


Tier Two Cities

China's Tier 2 mostly comprises provincial capitals and other fast-growing cities. According to China Business Review, there are fifteen key cities in this category, including:
a. Wuhan
b. Fuzhou
c. Shandong
d. Chengdu
e. Shenyang
f. Chongqing
g. Hangzhou
h. Kunming
i. Ningbo
j. Nanjing
k. Jiangsu
l. Zhuhai
m. Xiamen
n. Xi'an

These cities aren't as populated as Tier 1 cities. In fact, these cities only account for 8% of the total population, but around 59% of the total US imports. Consumer spending took a significant jump in these regions in 2010 when major international retail stores brought their businesses here. Wal-Mart inaugurated its first supercenter in Shenzhen back in 1996. By the year 2010, there were around 189 stores throughout China.

According to a recent report by the CNBC, most of China's Tier 2 cities continued to offer better economic growth even when it was slowing down elsewhere. In 2018, sales from consumer goods significantly slowed down in Beijing and Shanghai. During this time, less developed provinces (that are home to tier two cities) like Hubei, Fujian, and Yunnan started picking up. This was believed to be a part of the government's initiative to push population clusters away from the Tier 1 cities. Hangzhou is particularly known for its tourism boom of 2018. As many as 184 million tourists visited the city to experience the cultural resources and the vibrant business environment.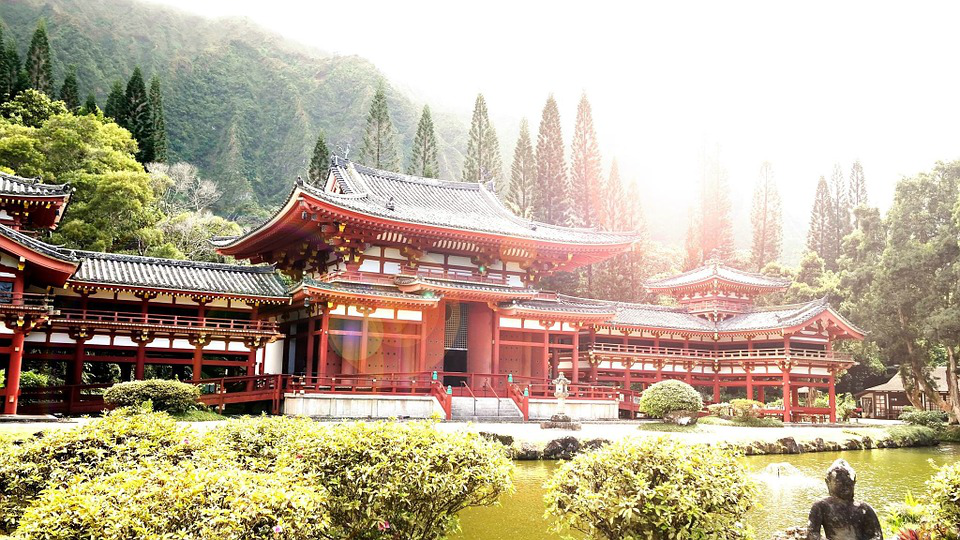 As far as Shenyang is concerned, Liaoning's capital has recently emerged as an aviation hub and a vital industrial center. Most of the city's industrial advantage comes from its location on the gap. Shenyang is located around 500 km away from the North Korean border. Most of China's trade with North/South Korea, Russia, and Japan takes place through Shenyang. This is also the reason Shenyang is often known as China's original 'heavy material base.' The city's economic growth is driven by prominent sectors like automotive steel, textiles, electronics, pharmaceuticals, building material, and chemical product manufacturing.

According to the Wall Street Journal, Wuhan is no less when it comes to commercial, educational, industrial, financial, and commercial growth in China. Just opening up of the Yangtze Economic Belt led to a massive annual growth of 10.5% in the region.


Tier Three Cities

Tier 3 cities might sound like small and neglected regions, but they're home to millions of people and significantly impact China's economy. According to research, the consumption of these lower tier cities is expected to triple by 2030. These cities are becoming bigger and richer!

The key reasons behind the growth potential are the lower living costs and flexible Hukou policy. More residents now have access to the social security system. This has reduced their spending and have helped them accumulate precautionary savings. The government has increasingly invested in economic integration and infrastructure connectivity. High-speed railway tracks, airports, and highways have been built to reduce travel time and improvise goods mobility.

Consumers from lower tier cities are also known to have a stronger spending appetite. There is an overall higher pursuit for value and potential for upgrades. Consumers from these regions prefer local brands over international names. They rely on mobile devices for online shopping. This has also led to lower logistical costs and faster delivery services in these cities. According to the same CNBC report, Internet usage and mobile payment penetration grew from 50.3% to 65.5% in the year 2017 in China's lower tier cities.

It is further expected that as many as 166 million people will move from rural to urban areas in China over the 14 years. Out of these, 75% will make their way to the lower tiered cities. By 2030, these cities are projected to contribute around two-thirds of the total incremental growth in national private consumption.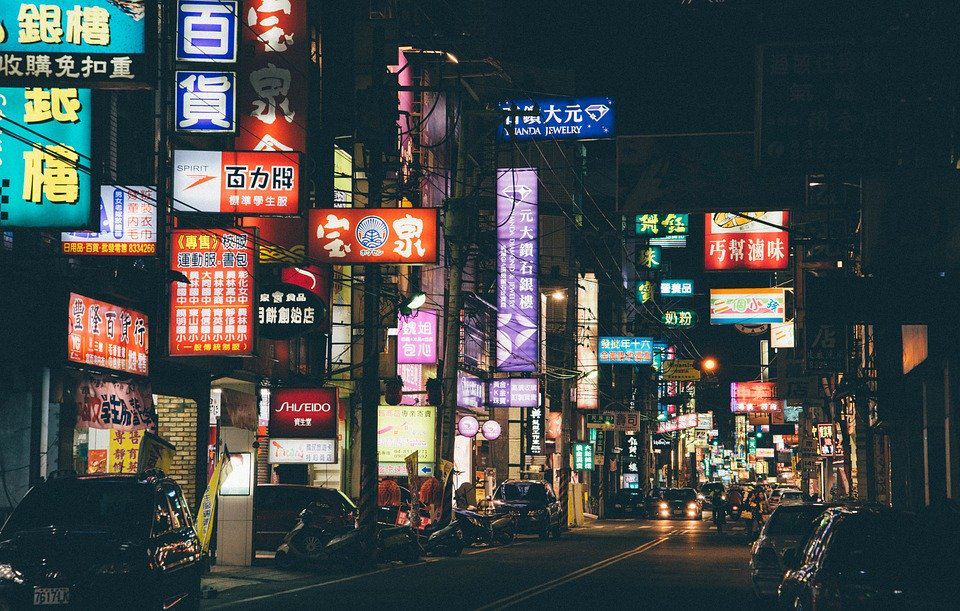 Economists have also expected an income convergence over the next few years. This means that the income gap between the rich and the poor is narrowing. The reasons are fairly simple to understand. The government-led distribution of public resources from the regional giants to smaller cities has been successful. The labor and land costs in these cities are lower—leading to higher marginal productivity. Nearly ten years ago, the per capita disposable income for families living in lower tier cities was 55% less than the same in top tier cities. Currently, this difference has come down to 45%. By 2030, this difference is expected to come down to 36%.

The favorability of business opportunities in these areas can be understood by the following example. Imagine a foreign business owner who wants to open up a coffee store or a chain of stores in China. You want it to be a nicely lit, cozy place where customers can enjoy their cup of coffee and work on their laptops. Your business idea might not work well in Shanghai since there is a Starbucks store in nearly every corner of the city. However, a lower tier city like Urumqi would be more welcoming to the idea of experiencing coffee consumption this way.


Where to Do Business?

Nearly all Tier 1 cities are considered very business-friendly and are considered the megapolises of the country. According to Forbes, Shanghai is particularly one of the world's largest business destinations due to its massive consumption power and innovation measures. The city is almost three times bigger than New York City. Many foreign business entities have their regional headquarters in Shanghai. Some of these are Citibank, FedEx, and General Electric. The Shanghai Stock Exchange is one of the world's biggest and is home to an active venture capital community.

The wealthy first tier cities also serve as a favorable playing field for luxurious brands. In fact, Chinese buyers from rich households spend nearly one-third of their monthly income on luxury goods. In 2016, this spending was equal to 71,000 Yuan—almost double the same for a household in Italy or France. Chinese consumers living in these areas are known for their practice of impulse buying. By 2025, the affluent Chinese consumers from these Tier 1 cities will make up to 44% of the total global luxury consumption. This will be almost double the current spending levels.

However, this doesn't mean that businesses don't do as well in Tier 2 and 3 cities. Lower tier cities have their own set of business advantages. If you're a startup that has limited financial resources, Shanghai and Beijing can be outrageously expensive in terms of setup costs. On the other hand, lower tier cities offer better social security coverage, more flexible official residency policy, and lower living costs. The affordability of property is feasible for both, business owners and workers. It's easier to pay the rents and wages when the overheads and the operational costs are low.

In short, the city-tier classification is only a reference point for businesses. It's not a definitive tool. You still need to take a lot into account and research well. This model only gives you a general overview of the Chinese markets. You also need to take into account your cultural preferences, socioeconomic factors, and geographical considerations. If you plan on partnering with other foreign businesses, you'd find better opportunities in Beijing and Shanghai. On the other hand, if your product is for the bottom-of-the-pyramid, local markets—Shanghai won't be a viable choice.


Need help?

Business dynamics in China are vastly different from the same in the West. Before you invest your seed money, we recommend seeking help from a reputable business registry company.

They'll help you with the setup process and guide you regarding the city tiers and how to choose the one that suits your business needs. Business China offers specialized company registry packages to help you take your business to the free-trade zones, including Shanghai, Shenzhen, and Guangzhou. The company will also help you with trademark registration, tax compliance, accounting and bookkeeping, social security insurance, and Chinese working visa.

Whether you want to open up a joint venture, a WFOE, or a representative office in China—get in touch now. We also help businesses deal with VAT refunds, invoice issues, and annual financial reporting.