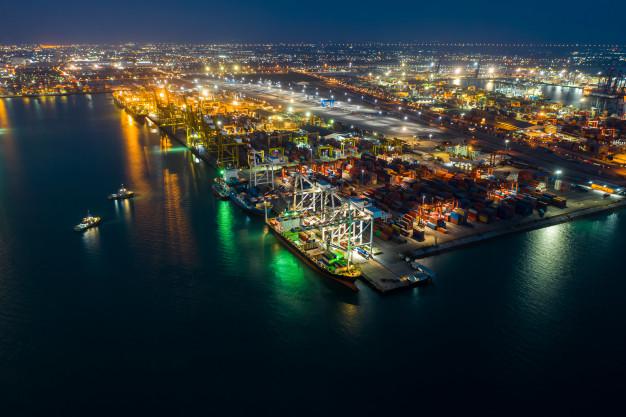 China's Free Trade Zones (FTZs) are an integral part of its One Belt One Road initiative. Having first started in Shanghai in 2013, the FTZs have been expanded across Asia, Africa and Europe.
What is China's Free Trade Zone?
Simply known as FTZs, these are designated regions where overseas companies and firms can engage in such economic activities that are usually not accepted anywhere else within Mainland China.
Doing business in certain regions of China can be tough and while the benefits are many, getting access to some markets can be daunting challenge. With the FTZs, it's now easier for overseas businesses to
open company chapters in China
. Plus, China is already aiming to expand its FTZ areas
to boost its e-commerce market across borders
.
Businesses can greatly benefit from the FTZs, especially because these are hotbeds for imported products sale and the production costs are much cheaper.
Plus, now overseas companies can have their goods stored, produced and exported from the FTZs without any import duties or other hassles from the Chinese customs department.
FTZs bring more benefits to importers and companies looking to access the Chinese market than you can think of! Just keep reading to find out why you should consider opening a business in these areas.
All You Need to Know About Chinese FTZs
FTZs Reduce Smuggling from Hong Kong into Mainland China
China has had to deal with intensive smuggling and illegal imports through unofficial means in the past. A lot of this backend smuggling business happens via Hong Kong. Usually, what happens is that a business decides to ship some goods in bulk amounts to a logistics firm based in Hong Kong. The firm then separates the goods into smaller packages and transports them into mainland China via different trucks. Often, these trucks cross into China on varying dates to avoid suspicion.
Customs departments don't check smaller parcels as thoroughly as they check heavy duty ones. Plus, importing from Hong Kong is a lot cheaper and simpler.
That is why China has introduced FTZs; to encourage the payment of import duties to the mainland—and collect the otherwise smuggled-off revenue.
FTZs Operate on a Business Commercial (BC) Clearance Model
The BC model
is intended for direct shipping purposes. International courier services will opt for direct shipping models because the customs clearance process is faster and the import tax rates are lower. If you're involved with a business that frequently ships products to China, then you're going to be in great luck with the FTZs.
FTZs Help Streamline Product Quality Entering the Chinese Market
FTZs give Chinese authorities greater control over the inflow of goods. You'll have to register your products with Mainland customs as well as the
China Inspection and Quarantine services
i.e. the CIQ. If you're worried about how to go about this process, you can get in touch with our team and we'll help you with our hassle-free registration service.
FTZ Benefits Both Foreign and Chinese Companies
With the FTZ, company registrations and customs clearances are faster and easier. Your business can make use of bonded warehouses to store goods. Plus, you can move your goods from the FTZs to other regions without having to pay duties and taxes in China!
The introduction of FTZs has given rise to more WFOEs—Wholly Foreign-Owned Enterprises. Now you can set up a business in China with little bureaucracy and no import tax payments!
Get in touch with the Business China team and
register your WFOE in Mainland China
today!
Call now at +86-020-2917 9715 for more information.