WFOE, also known as Wholly Foreign Owned Enterprise, refers to a company set up in China where foreign investors wholly own shares of the company and is a popular, widely acceptable structure for companies across industries in China.

If the WFOE trades, wholesales, retails, or franchises, we call it a Trading WFOE; if it manufactures, a manufacturing WFOE. If the WFOE is in consulting and advisory business, it is a Consulting WFOE; if it involves food and beverage, an Food &Beverage WFOE.

Chinese Market is Enormous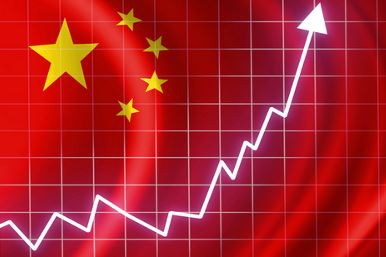 Chinese market is huge, and economy is perhaps the 2nd largest after the US much owed to the big chunk of foreign direct investments of nearly 108 billion USD since 2008. So, it definitely makes sense to invest in China if you already have a strong foothold in the US. It is the next big market globally.
Additionally, the Chinese market is becoming a top choice among investors for many other reasons such as:
It is a vital exporter of pricey competitive goods and an importer of western cargo.
It has a massive and well-trained labor pool that works at low wages so this means that when you create a setup here you can save big on employment cost.
Business-friendly environment,
Transparent legal framework,
Government support,
Active individual investors and business magnates.
So, if you're thinking of setting up WFOE in China and now is definitely the best time to take action. Get in touch with us, Business China, to help you with hassle free China WFOE formation.
China WFOE is a limited liability company. It has an independent management, accounting as well as independent legal responsibilities. When forming or setting up WFOE in China, here are some things that you must keep in consideration:
Registered Capital
It's minimum capital requirement for registration is 99 percent of the business should be removed, aiming at lowering threshold for startups and stimulating FDIs.
Business Scope
You cannot engage in all kinds of business activities. You must operate under the business scope that has been approved by the Chinese authorities.
Rent an office or select a registered address from our package to start your company operations immediately.
At Business China, we provide you with top of the line and full-scale company management services to help you start your operations here as smoothly and as quickly as possible without any hassle.