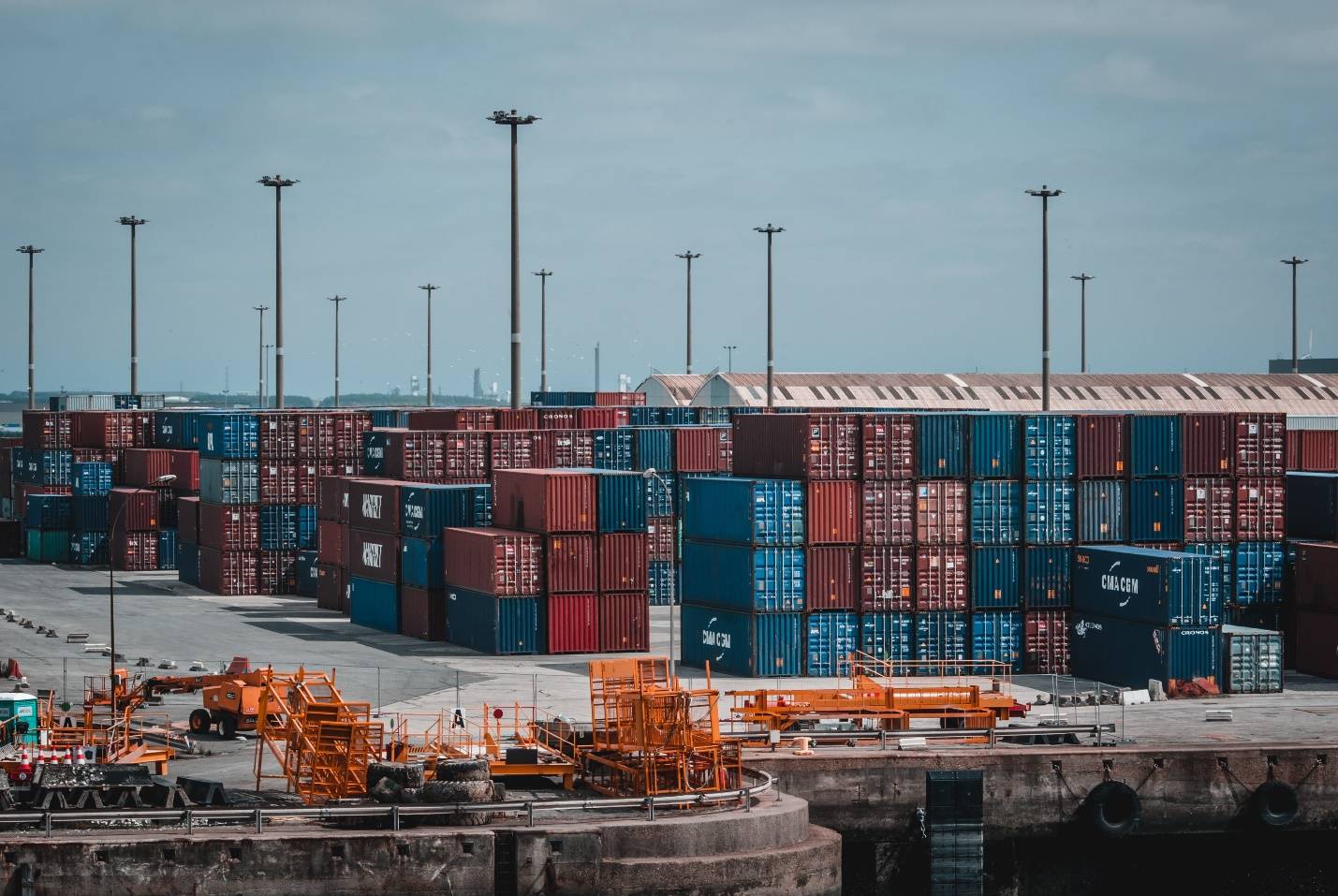 Over the past years, the Chinese government has taken
several initiatives
to promote trade in the country, including implementing favorable tax incentives and loosening the import/export policy. However, nothing has gained much popularity and attention than their free trade zones (FTZs).
More and more foreign companies today wish to register themselves in China's free trade zones to enjoy valuable incentives on costs, taxes, and profits. Wondering, why is that so?
Continue reading this blog because we've compiled everything you need to know about the free trade zones in China!
What Is a Free Trade Zone?
Before we begin listing the free trade zones in China, you should know what a free trade zone is!
A
free trade zone
is a specialized economic zone where foreign companies can engage in trade activities under a specified set of regulations without the direct intervention of customs. Here goods can be exported, imported, manufactured, or handled without paying the import duties. Also, labor costs are comparatively lower in free trade zones, attracting several traders and businesses.
In China, a free trade zone was initially created to improve international trade and import-export activities by canceling out the duties on goods and warehousing. However, its horizon broadened with time.
Though it continues to follow the original structure, it also uses free trade zones to test new foreign exchange and tax policies. It gives the Chinese government a better idea of the policies' results before implementing them nationwide.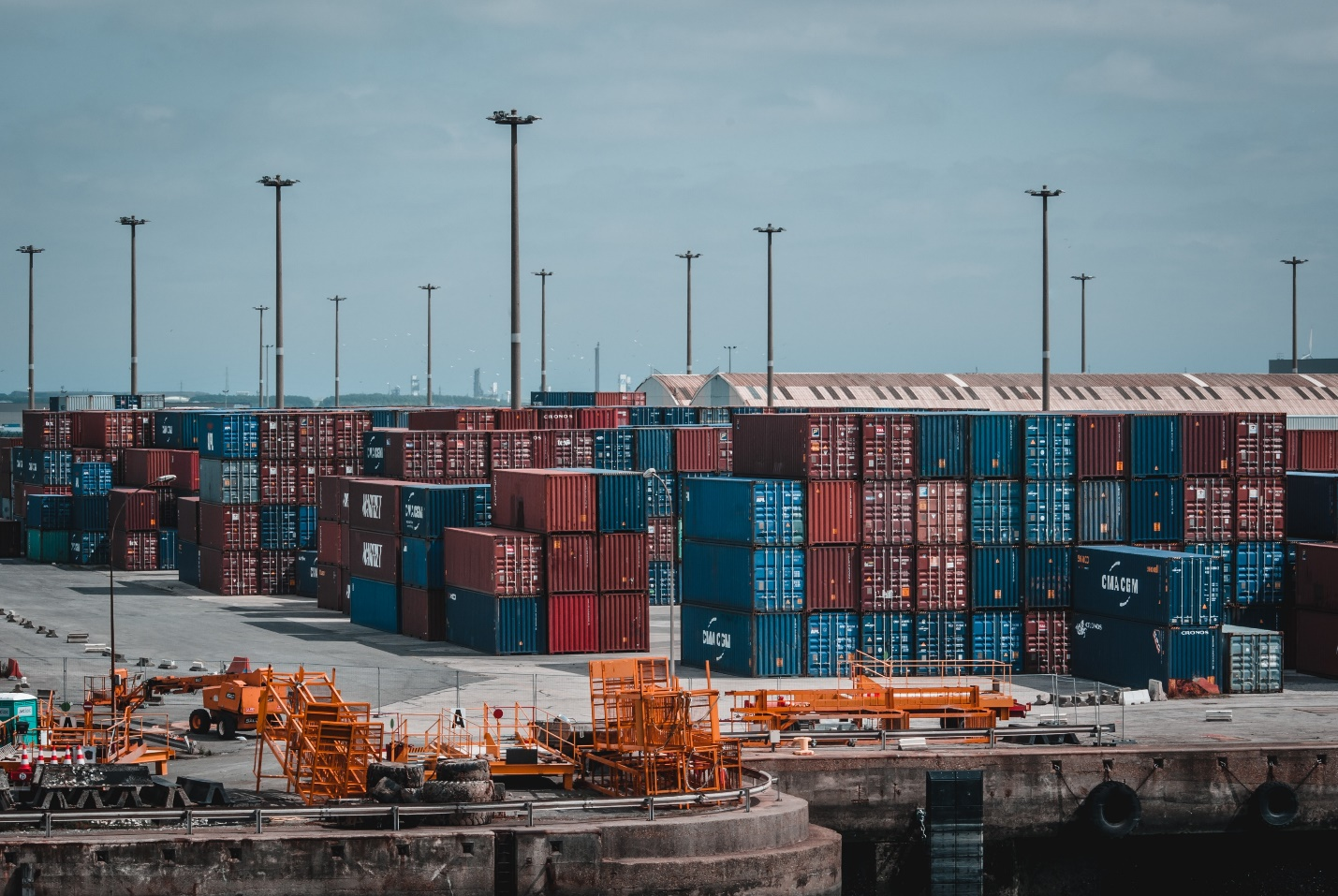 Top 3 Reasons China Created Free Trade Zones
As mentioned earlier, free trade zones play a vital role in benefitting multiple foreign companies and importers who would like to enter the Chinese trade market. However, there are some political and strategic reasons that the Chinese government is trying hard to focus and further expand the free trade zones.
Here we've compiled some reasons why free trade zones were created in China.
Reason # 01: To Control Smuggling of Goods Primarily from Hong Kong to China
In the past, China faced a lot of unofficial imports and
smuggled goods issues
. It still faces this issue to some extent. This was more common when importers used the base of Hong Kong to import goods into mainland China.
The process was as follows:
You partnered with a logistic company in Hong Kong and sold them goods in bulk;
The logistics company then divided the goods into smaller parcels;
The company then transferred those parcels via different trucks through different routes and at specific dates.
The land border is less regulated than other shipping modes in China. Therefore, it's quite challenging for the customs officials to check different smaller parcels and that too in different trucks. This results in unofficial entry of the goods to mainland China without paying duties and fulfilling other requirements.
After introducing free trade zones, foreign companies will prefer entry into mainland China via the official route to take trade advantages. They will also pay duties whenever required, which will increase the Chinese revenue.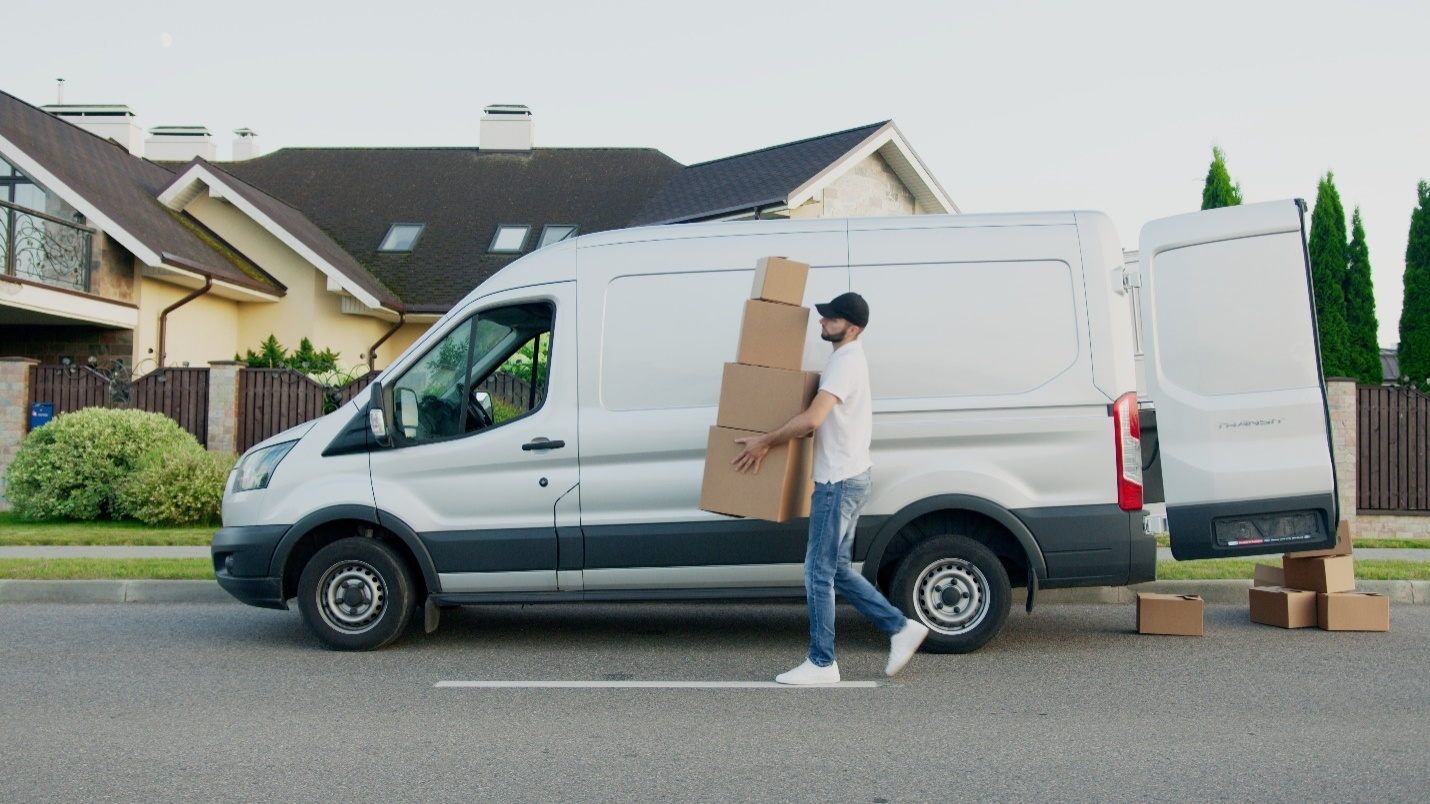 Reason # 02: To Adhere to Strict Quality Standards of the Products in the Chinese Market
Due to a wide variety of goods available in the country through official and unofficial imports, China faced
product-quality issue complaints from its consumers. To resolve this issue, China created free trade zones.
A free trade zone allows the Chinese market to control the flow of goods better and register them with customers. There is also a China Inspection and Quarantine Service (CIQ) authority to improve the quality of the products in the market.
The registration and custom process in FTZs is relatively hassle-free and straightforward. There are specialized warehouses located within the FTZs that perform this process quickly.
Reason # 03: To Increase Government Tax Revenue
When you use other lands like Hong Kong to ship your products to mainland China, you register the goods with the Hong Kong government. However, when you ship your products within China via free trade zones, you'll register the goods with Chinese customs and local authorities, paying VAT and duties to the Chinese government.
Thus, free trade zones will inevitably increase the government tax revenue.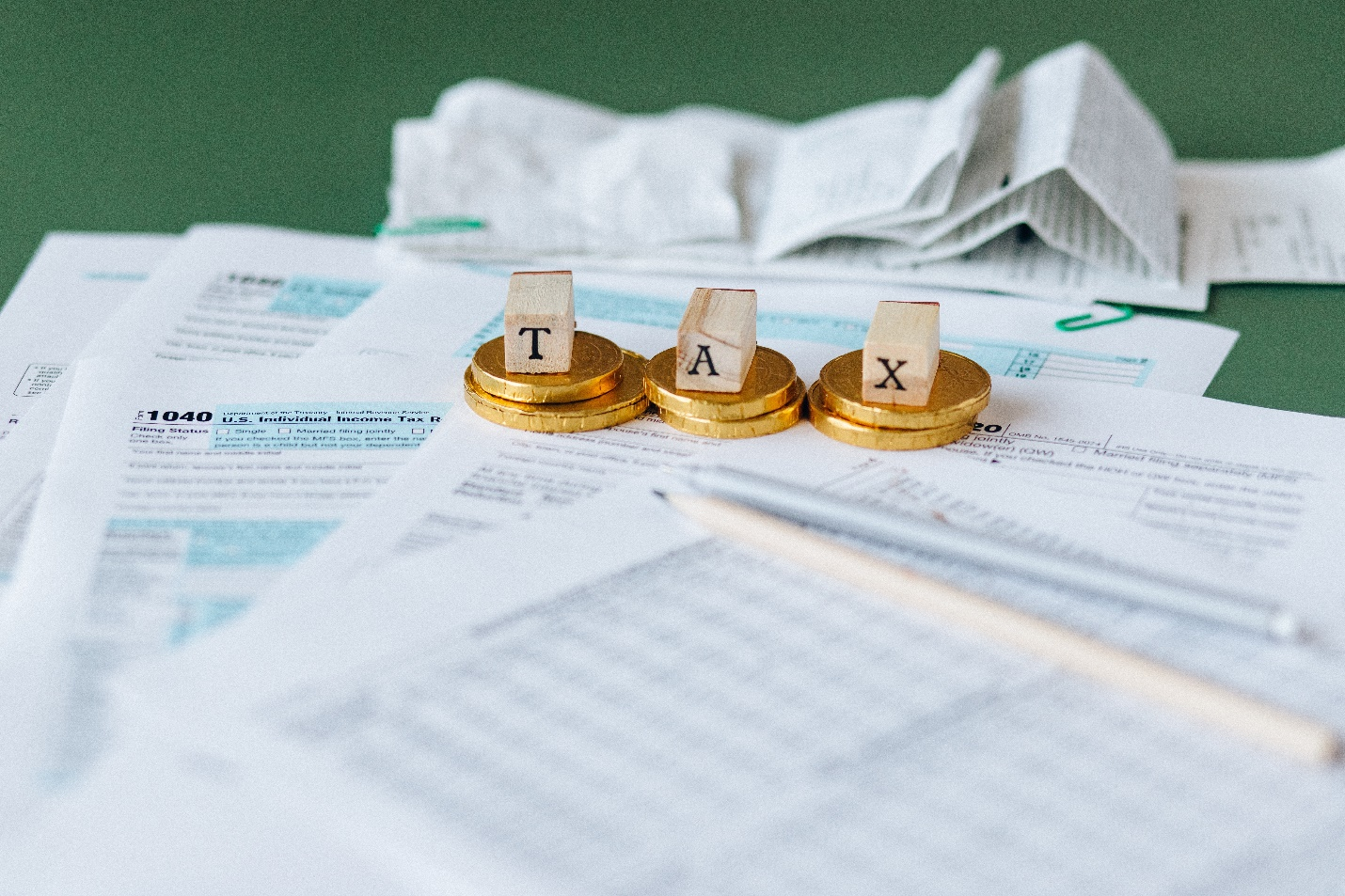 Benefits of Free Trade Zones in China
Countries, importers, and companies registering trade (WFOE) via China's free trade zones will enjoy the following benefits:
Traders will be eligible for a tax rebate on the taxable income amount;
Companies will get exemptions from import taxes and customs duties for transferring goods to overseas destinations via free trade zones;
Companies have to go through a simple and straightforward customs clearance procedure to transport goods via airways, waterways, or railroads;
Companies involved in international shipping, warehousing, transporting, and shipping insurance will get exemption from the corporate tax;
Companies will enjoy favorable interest rates within the FTZ;
There aren't any foreign exchange control regulations for companies that register themselves with China's free trade zones; and
Companies can convert foreign currencies from the Chinese RMB more quickly.
China's Free Trade Zones List
The free trade zones in China aren't determined randomly. But there are some geopolitical and strategic reasons behind the creation of each FTZ.
Here is a list of 11 free trade zones of China that perform different functions and purposes for different industries. Also, we've discussed in detail the bigger and more commonly used free trade zones of China.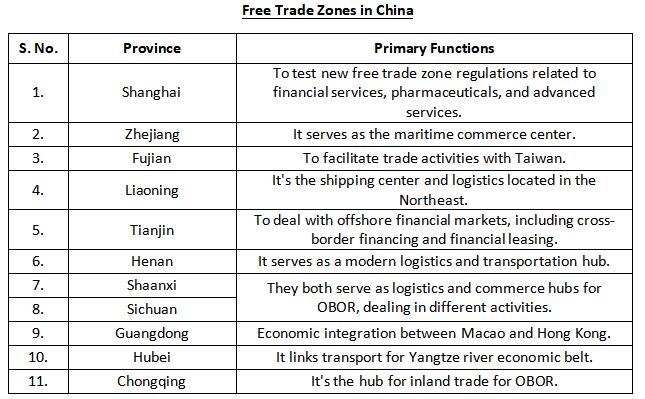 The Shanghai Free Trade Zone
China established its first free trade zone in 2013, known as the
Shanghai free trade zone
. It expands over an area of 121 sq. km. and includes the following four divisions:
FTZ bonded area
Export processing zone, Jinqiao
Lujiazui financial area
Zhangjiang high tech park
The zone provides logistics services, including a diverse area to perform procurement, warehousing, distribution, and management of the supply chain. It's also known as the nation's de-facto financial sector, where new FTZ policies are implemented to test results.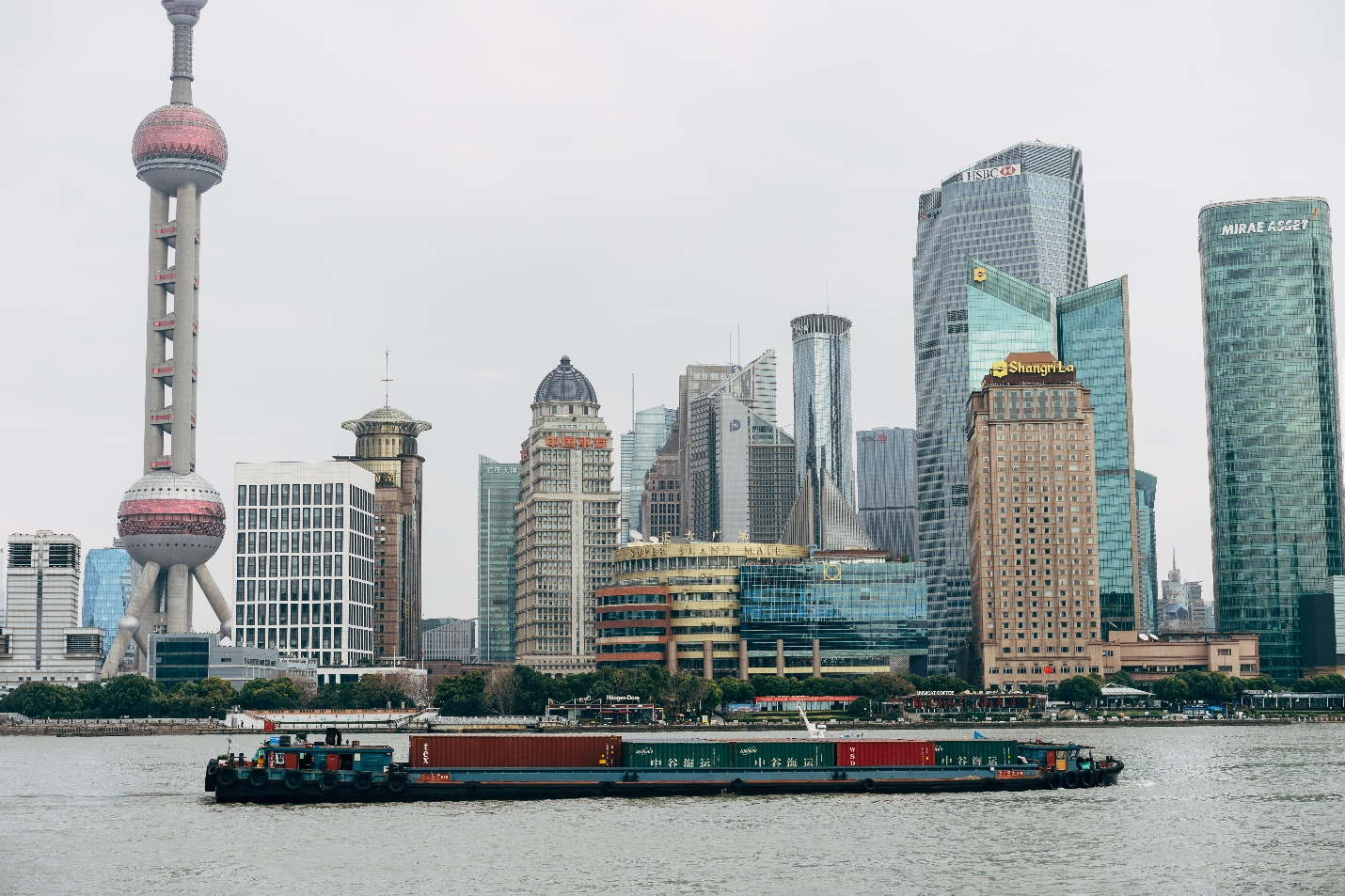 Fujian Free Trade Zone
Fujian free trade zone covers an area of about 118 sq. km. and includes the following areas:
Xiamen sub-district
Fuzhou sub-district
Pingtan sub-district
The zone performs specialized services related to advanced manufacturing, tourism, financial services, international shipping via the 21st-century maritime silk road.
Though it's nearest to Taiwan, this zone offers a good trading environment to the whole world based on economic cooperation.
Tianjin Free Trade Zone
The Tianjin free trade zone expands to about 119 sq. km., covering the municipality of the Tianjin region. It aims to stimulate the Tianjin region in the China-Mongolia-Russia economic corridor.
The zone's primary activities include:
Financial leasing
International logistics and shipping
R&D and technology advancement
High-end manufacturing


Guangdong Free Trade Zone
This free trade zone is located in China's coastal province, Guangdong. Its primary purpose is to integrate activities into mainland China collaborating with Macao and Hong Kong. The zone also aims to open its maritime trade routes to Europe and Africa.
It performs the following main functions:
Financial services
Manufacture service goods based in Quinhai and Shekou districts
Serves as the global supply chain and shipping hub
Hainan Free Trade Port – To be Opened by 2025
China intends to open this
free trade port
by 2025. Henan is referred to as China's Hawaii. The government plans to transform the whole island into a free trade zone, which will make this free trade zone the biggest FTZ in China, expanding over an area of 298 sq. km.
Get in Touch with Us for China Shanghai FTZ Company Registration
With the rapid development of China's free trade zones, trade has opened new and more lucrative opportunities for foreign companies in China. Today, more and more companies wish to participate in the trade activities of one of the largest economies but are discouraged by the complex procedure of company registration and incorporation.
The good news is that
Business China
has got you covered. Whether you want to incorporate a China LLC, set up a China joint venture, or wish to go for
China Shanghai FTZ company registration
, our company registration services will facilitate you in all directions.
Our company professionals have more than ten years of experience facilitating clients in setting up their own companies in Mainland China and Hong Kong. We go the extra mile to provide our clients a hassle-free and smooth company registration process.
So what are you waiting for?
Get in touch
with our company representatives to start your company registration process in China today!