The covid-19 pandemic has been a hurdle for foreigners to come to China since the beginning of the year 2020. The travel restrictions, changeable international background, and unpredictable Chinese visa policies leave international businessmen who intend to come to China in the middle of nowhere.
What are the latest policies? Still possible to come back to China even during this dark time?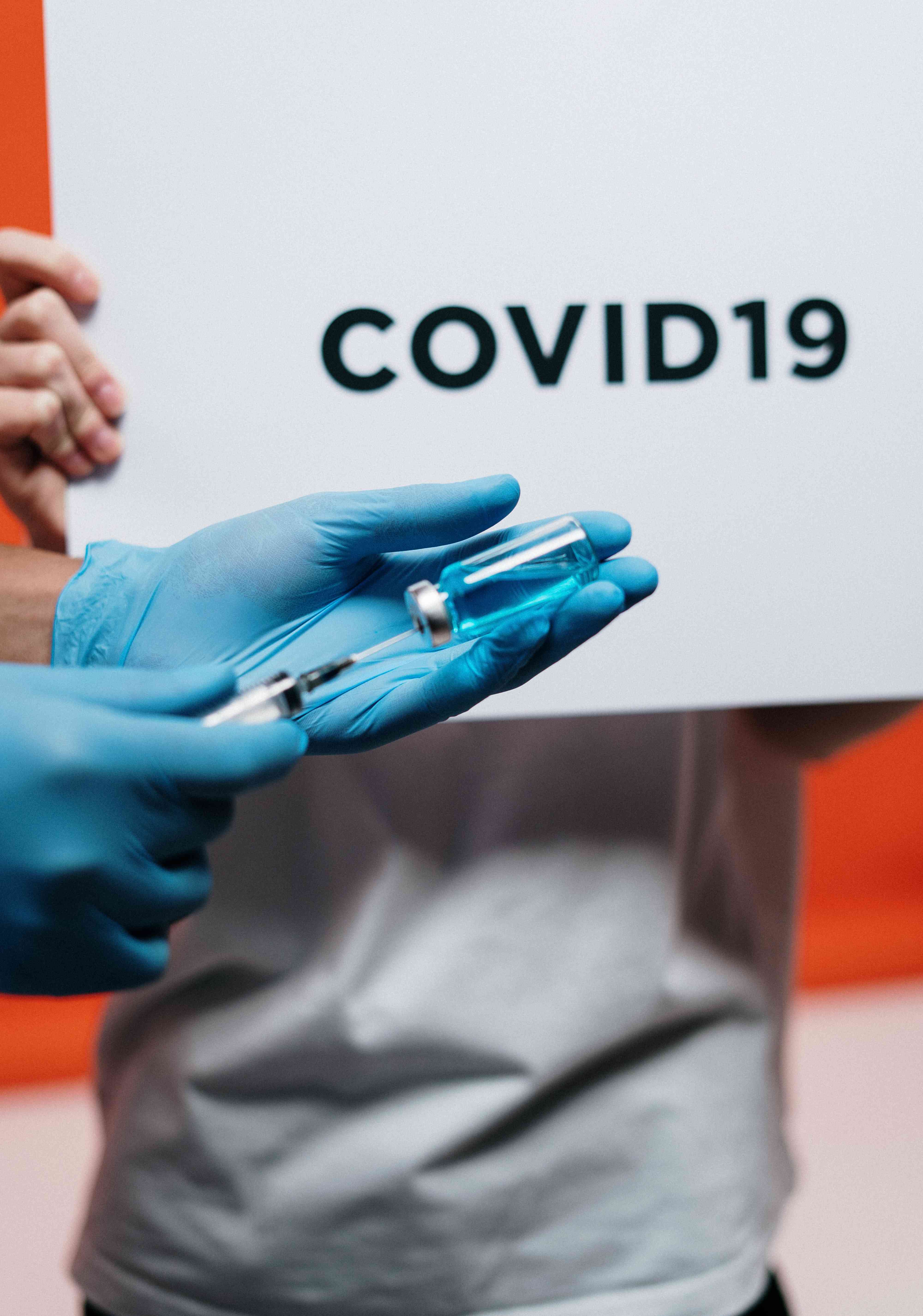 Three Types of Chinese Residence Permits Holders are Allowed to Back to China since September 23rd, 2020
The first remarkable visa policy is issued on the date of September 23rd, 2020, China's National Immigration Administration (abbreviated as NIA) issued a policy named as
Announcement on Entry by Foreign Nationals -Holding Valid Chinese Residence Permits of Three Categories
. The detailed policy listed below:
"In view of the current COVID-19 situation and the need of epidemic prevention and control, adjustments are now made to the Announcement by the Ministry of Foreign Affairs and the National Immigration Administration on the
Temporary Suspension of Entry by Foreign Nationals Holding Valid Chinese Visas or Residence Permits issued on 26 March 2020
.
Effective from 0 a m., 28 September 2020, foreign nationals holding valid Chinese residence permits for work, personal matters and reunion are allowed to enter China with no need for applying for new visas. If the above three categories of residence permits held by foreign nationals expired after 0 a.m., 28 March 2020, the holders may apply for relevant visas by presenting the expired residence permits and relevant materials to the Chinese embassies or consulates on the condition that the purpose of the holders' visit to China remains unchanged. The above-mentioned personnel shall strictly abide by the Chinese regulations on epidemic prevention and control.
Other measures in the Announcement issued on March 26 will continue to be implemented. While ensuring effective epidemic control, the Chinese government will continue resuming people-to-people exchanges in a step-by-step and orderly manner."
In the above visa policy issued on 2020-09-23, China only opens the gate to residence visa holders, i.e. the work residence visa holders, personal matters residence visa holders, reunion residence visa holders. These mentioned residence visa holders can be divided into two categories, i.e. category I, the residence visas are still in vadility time, and category II, the residence visas already expired after 0 a.m., 28 March 2020. Only the category II holders need to go through the application for relevant visas by representing the expired residence permits and relevant materials to the Chinese embassies or consulates on the condition that the purpose of the holders' visit to China remains unchanged.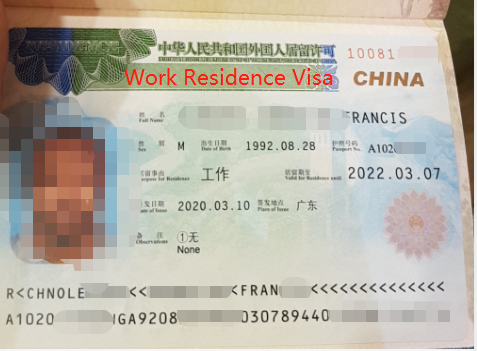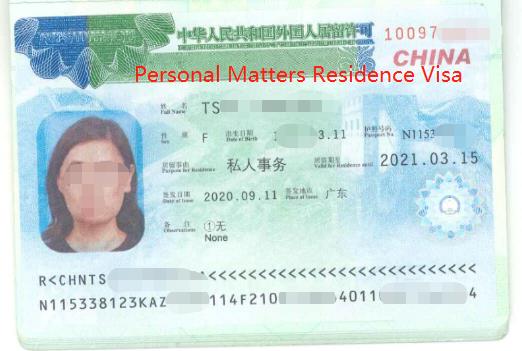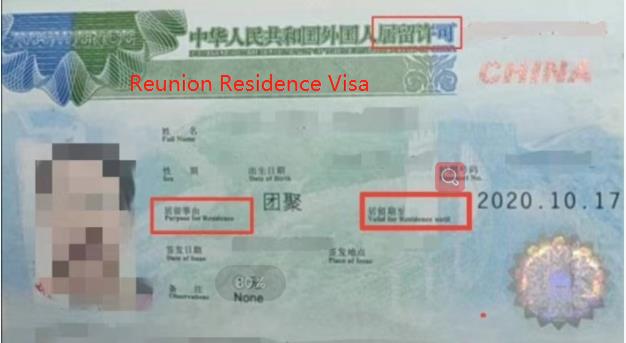 Please aware that all types of residence visas can only be applied from the local immigration office in China mainland and cannot obtain from Chinese embassies or consulates outside of China. So for example, if the work residence visa is expired, then the applicant will need to apply for the work-related visa called Z visa, which only be valid for 30 days once entered China and need to shift to the residence visa in a short time.
Replacing Invitation Letters with Chinese Vaccines to Enter China from March 15, 2021
On March 15, 2021, many overseas Chinese embassies and consulates posted the below visa policy, let's take the Chinese embassy in Jordan as an example, the news titled as
Notice on Visa Facilitation for Applicants Inoculated with Covid-19 Vaccines Produced in China
as the details listed below:
"In order to resume people-to-people exchanges between China and other countries in an orderly manner, starting from 15 March 2021, the Chinese Embassy in Jordan will provide facilitation for the following visa applicants who have been inoculated with COVID-19 vaccines produced in China and obtained vaccination certificates:
Ⅰ. Foreign nationals resuming their work in China and their family members only need to provide the documents required before the COVID-19 pandemic when applying for a visa.
Invitation Letters (PU&TE) or Invitation Verification Notices issued by foreign affairs offices or departments of commerce of provincial (including autonomous regions and municipalities) governments or headquarters of state-owned enterprises are no longer required.
Ⅱ. Applicants eligible for visas out of emergency humanitarian needs will be expanded. Foreign family members of Chinese citizens or permanent residents of China, including spouses, parents, children and other close relatives living together (referring to siblings, grandparents and grandchildren), may submit visa applications for the purposes of reuniting with family, taking care of the elderly, visiting relatives, attending funerals or visiting critically ill relatives.
Ⅲ. Holders of valid APEC Business Travel Cards may apply for the M visa by presenting the original valid APEC Business Travel Card and invitation letters issued by the inviting party in China.
Ⅳ. Please note that the above-mentioned visa facilitation applies only to applicants who have been inoculated with COVID-19 vaccines produced in China (having received two doses with stipulated interval in between, or having received a single-dose vaccine at least 14 days prior to the application) and obtained vaccination certificates.
All travellers should still follow the boarding requirements as stated in the Notice on Requirement of Nucleic Acid Test and IgM Anti-body Test for China-Bound Passengers (http://jo.chineseembassy.org/eng/dtxw/t1857898.htm).
After entering China, travellers are requested to comply with relevant national and local quarantine regulations."
About Us
Business China assists international businessmen to ease their way into Chinese market by providing the
company structure planning
,
accounting & tax advisor
,
visa-related services
,
payroll & legal services
through our local expert team. Please contact us for assistance in China at
proposal@set-up-company.com
.