Businesses are
growing at a fast pace in China
and the
Chinese market is booming
. It didn't take China too long to recover from the impact of the pandemic, and the country is once again enjoying economic growth, attracting both
local and international investors
.
If you're also an investor and wish to
set up your business in China
or wish to work in a Chinese company, you'll require a work permit and work residence visa to be legally employeed in China.
This blog post will brief you on everything you need to know about
obtaining a work permit card & work residence visa in China
.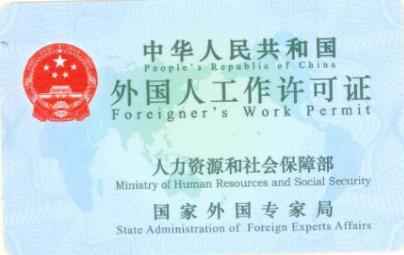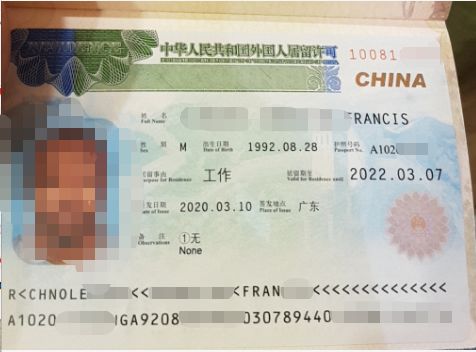 Understanding the Basic Requirements
When you apply for a work permit and work residence visa in China, there are some basic requirements that you must fulfill to be eligible for the visa. As a business owner, you also need to be aware of the rules and regulations of hiring a foreigner and transferring work permits to them.
Let's first start with the basic requirements to obtain a work permit and work residence visa in China.
Talent Policy
To attract talented people
from around the world to come and work in China, the country has recently introduced a foreign talent policy which has made the application process simpler and easier. With the new policy in place, most of the application process can be completed online.
Therefore, employers need to make sure that their hiring process is in accordance with the local laws pertaining to expatriates. For example, China employers must ensure that their
business is legally established
and that they can produce the necessary documentation to facilitate the process.
Here's a list of some of the most important requirements of obtaining a work permit and work residence visa:
The applicant must be 18 years or older at the time of the application
The applicant must be mentally and physically healthy
The applicant must possess the professional skills and relevant work experience for the job they're being hired for
The applicant must have no criminal history
The applicant must only apply through a specific employer
The applicant must possess a valid passport and/or any other identity documents as well as international travel certificates.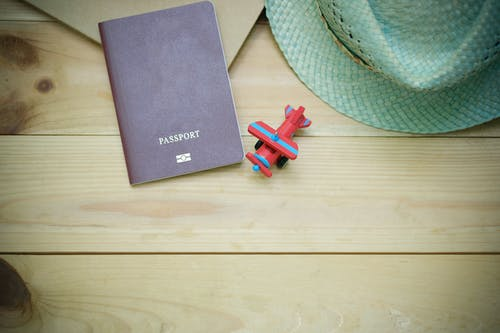 Hiring Foreigners
As per the laws declared by
the Exit and Entry Administration Law of China
, any foreigner who wishes to work in China must first obtain a work permit as well as a work-type residency permit before landing in the country or can switch to a work-type residency permit after entering China.
The applicants can apply for work employment permits before entering China and apply for the Z-Class visa at the same time through the Chinese consulate or embassy in their country. As soon as the applicant receives these documents, they may book their flight and head out for China.
During the Covid-time, please also check on the website of the Chinese embassy in your city for the latest visa requirement to enter China, for instance, on the website of the Chinese embassy in Pakistan, there is a new Chinese visa policy news called
NOTICE ON VISA FACILITATION FOR APPLICANTS WHO HAVE VACCINATED THE CHINESE-MADE COVID-19 VACCINES
.
Upon arrival, foreigners may be required to file a temporary registration with the Chinese police. The next step involves medical bodycheck and acquiring the documents related to work and residence permits.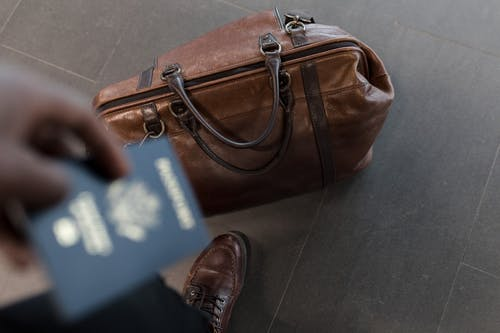 Work Notice Document
All foreigners must obtain their work notice document before they can acquire a working visa. The Ministry of Human Resources and Social Security of the People's Republic of China is responsible for issuing the work notice document, and it is the responsibility of the employer as well as foreign employees to reach out to them for this document.
In order to obtain the work notice document, an applicant must provide a copy of their passport's information page, a report for their medical examination from an approved and authorized hospital, a few recent passport-size photographs , a reference letter, a proof of non-criminal record, and relevant education certificates.
All these documents are then verified and authenticated by the Chinese Embassy/Consulate. For any teaching jobs in the country, TEFL/TESOL certificates are required.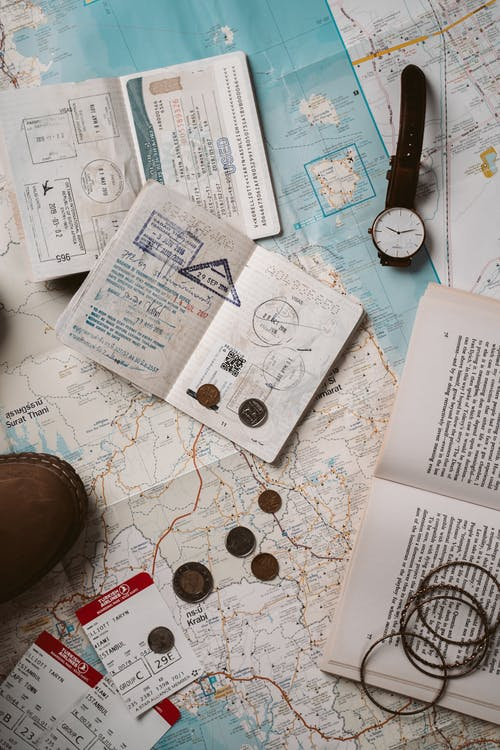 Understanding the Classification System
Over the past few years, the Chinese authorities have been making efforts to make it easier for global talent to enter their country. Now, everything is controlled by the SAFEA (
The State Administration of Foreign Experts Affairs
), the government agency that issues work permits for different classifications.
Understanding different types of visas in the country isn't too complicated. Put simply, Z visas are 30 days validity visas that can be applied from Chinese embassies based outside of China, whereas R visas are only for elite businesspersons and high-level personnel that the government values. The Normal work permit has also been divided into three categories as Class A, Class B, and Class C.
Class A employees are elite foreign workers with highly valuable skills or talent. The B-class workers are professionals. The third category is for any miscellaneous foreigners.
To classify as a Class A worker, an employee must possess an internationally recognized award or get selected in China's talent hunt plan. Those who demonstrate extraordinary entrepreneurial talents or are fit for a niche job may also be included in this category. Currently, only 16% of total foreign workers are part of this category.
As for Class B or Grade Foreigners Workers, they must have a bachelor's degree and two years of relevant experience. Those with a master's degree from a recognized university may also be included in the same category. Currently, 61 % of the total workforce is classified as a Class B workforce.
Class C Grade Foreign Workers include those who may be hired for an internship under agreement with the government. Domestic helpers are also part of this category. Currently, 22% of employees belong to this class.
Employees may also be classified into these different categories on the basis of a points-based system. Those who obtain 85 points or more fall into Class A, whereas those who score between 60 to 85 points are categorized as Class B. Those who score under 60 comes under class C.SAFEA has its own criteria for this purpose.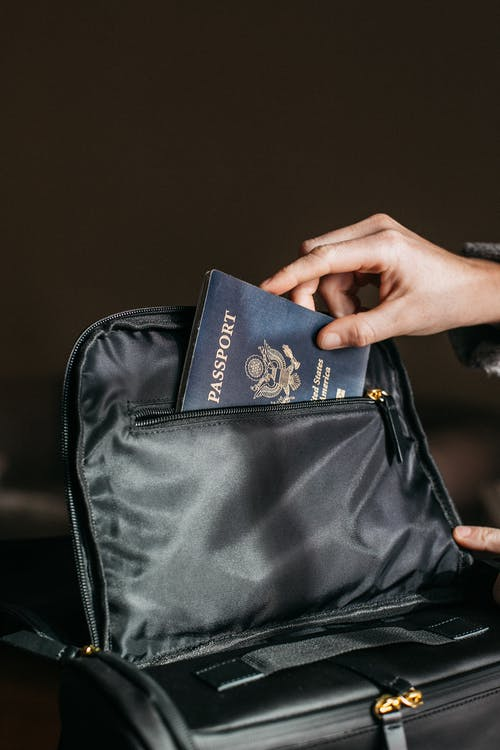 Restrictions on Work Visa
Foreigners who obtain work visas must abide by certain rules and regulations. It should be noted that those who are currently holding work permits and work residence visas are only allowed to work in the employers' company. Moreover, the dependents of a foreigner who has a work permit are not allowed to work unless they receive their own work permit.
Employers need to sign a legal contract with their employees stating that they will abide by the terms and conditions of their work permits. Employers aren't allowed to engage with their employees in any sort of foreign language training either. It should be noted that there are many other ways to get a residence in the country, but not following the required procedure can lead to serious legal consequences.
Making Changes in the Visa
All foreign employers and employees are required to apply for a new work permit if there are any changes in their business, nature, or job position. However, whether they're supposed to get new visa issued or can use the existing one depends on two conditions.
If an employee is doing the same job but is hired by a new employer, then the employee may stay in China while their application is processed. Such employees will not require a new visa, but they must ensure that their residence permit is valid during the transition.
As for those employees who change both their job and company, they'll be required to exit the country and enter again once their new visa is issued. This is to ensure that the employee is fit for the new job they're being hired for.
You can also start your own company in China to be the sponsor to your work permit and work residence visa or work in any Chinese company. Our professionals at
Business China
have more than ten years of experience in helping people with joint venture incorporation, import-export licenses, branch office incorporation, representative office incorporation, or starting a subsidiary in China.
Our experts can provide you with all the help and support you may need to start working in China.
Reach out to us today
for our
reliable company registration services
. We also specialize in
accounting services
and much more.
Call us at +86-020-2917 9715
to talk to our representatives and find out more about our services.