China is home to approximately
1.415 billion people
, and is the world's number one trading nation and manufacturer by output. The country's GDP growth rate, over three decades, has exceeded 10%.
With household incomes soaring, with over
300 million people
now considered middle class, China's urban middle class is expected to reach 70 per cent of its population by 2030. For businesses, that spells opportunity—a potential, thriving target market, waiting to be catered.
Moreover, China is looking to boost foreign trade by facilitating investment. In fact,
China has established four new Free Trade Zones
in Shanghai, Fujian, Guangdong, and Tianjin.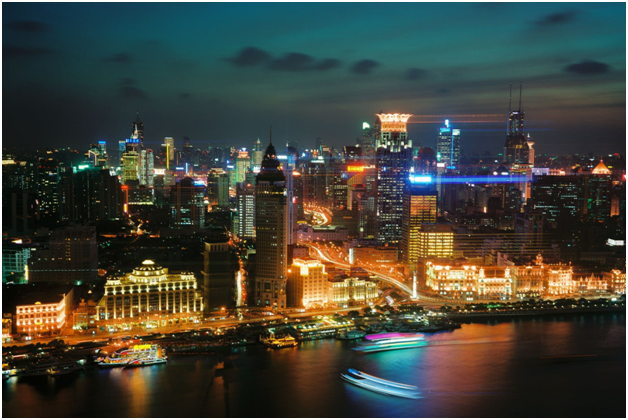 The country's attempts to pursue innovations and reforms in their regulatory framework are a positive indication for foreign investors.
China – The Economic Powerhouse
With its enormous population, China's economic growth isn't expected to stop any time soon. And if you ask Warren Buffet, dubbed the god of stocks in China, he'll tell you it's a
good idea to invest in China
.
Powered by the biggest manufacturing sector in the world, China's economy growth shows no signs of stopping. Back in 2003, China and Hong Kong only had 43 companies in the world's 2000 largest companies. In 2018, China alone has 232 companies,
according to Forbes
.
China overtook Europe in banking assets two years ago. Moreover, China also opened its banking sector to foreigners in 2017, a move expected to spark huge influx of foreign investment into the country.
Why You Should Be Doing Business in China
Doing business in China is definitely worth it for a multitude of reasons:
Strong Economy
It's the world's fastest growing economy and has posted high growth figures over the last two decades. Doing business in China gives you access to the biggest population in the world.
Free Trade Zones
China has a total of
11 Free Trade Zones
at the moment. FTZs allow trade without intervention from Customs. Import, handling, manufacturing, and export are carried out smoothly.
Designed to attract foreign investment with reduced restrictions, FTZs present a great opportunity for foreign businesses.
Rising Global Status
China's rise in global status can't just be credited to their rapid economic growth. As of March 2018, the US owes China a
debt of $1.19 trillion
. This debt accounts for almost one-fifth of total US foreign debt.
Owning the US debt is shifting the balance of economic power in its favor. China's political sway in global politics is growing which ensures economic stability and favorable conditions for businesses.
The Takeaway – China's Economic Prospects Are Positive
The takeaway is that outlook for China's economy is largely positive. Investors with medium to long-term goals should take advantage of the opportunities available to them. Investment is all about the right timing, and for starting a business in China,
the time is now
.
Don't believe us? Just ask Starbucks! The Seattle coffee chain already has 3000 outlets in China and is looking to
double that number
.
Foreign investors seeking new company formation in China should contact
Business China
. We offer
company registration
services in China and Hong Kong.
Call us now
at +86-020-2917-9715.