The foremost consideration when setting up a business in China is the type of structure. There are two main forms of incorporating a business in the country: Joint Venture (JV) and Wholly Foreign Enterprise (WFOE).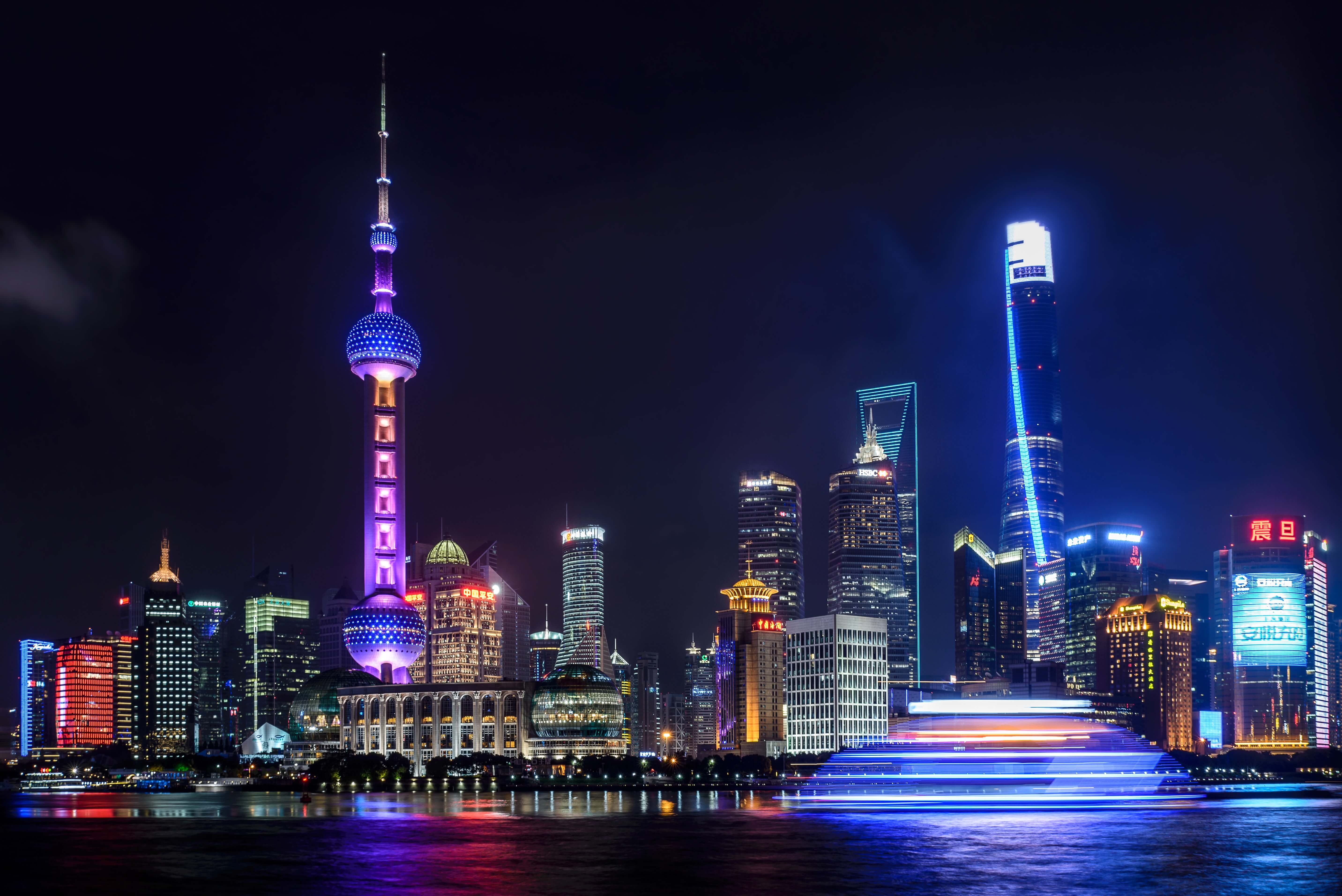 So, which one is better for establishing a business in China. Should you go for a
JV
or a
WFOE
in China?
Before we go on and explain the difference between the two, let's first recap what exactly is a JV and WFOE in China.
Joint Venture (JV)
A Joint venture in China is a type of business in which the foreign firm selects a local firm as a partner. Usually, the foreign company owns a majority share. However, there are no hard and fast rules regarding the ownership share and depends on the wishes of the two partners.
Joint Ventures can take different forms in terms of contributions, ownership, and involvement of the partners. The partnership can be 50-50 or 10-90. The local partner can take an active part in managing the business or remain a silent partner.
The local partner may also be offered a guaranteed return on investment regardless of the profitability.
For instance, suppose that you want more control over the investment and direction of the company. You can negotiate with the local partner to give you greater control for running the company in return for a fixed profit. In this way, you can carry on the business unfettered by any interference.
Wholly Foreign Owned Enterprise (WFOE)
A WFOE is different than JV in that the business in owned 100 percent by the foreign company. This allows the foreign company to have complete control over the direction and investment decisions. This also tends to maximize the return potential since the profits are not shared with a partner.
WFOEs are usually located in the special economic zone (SEZ) where they can benefit from special tax rates and improved infrastructure. One of the key features of WFOE is that the profits can be repatriated after getting approval from the local government body. Also, capital can be repatriated when the company is dissolved according to the requirements and regulations in China.
Now that you know exactly what is a JV and WFOE in China, let's find out which one is a better option for setting up a business in China.
Complexity in Forming a Business
The process of forming a JV is complicated by the fact that you need to locate a suitable local company to partner with and then negotiate the terms of the agreement. A lot of time is taken in aligning strategic priorities with the partner.
Setting up a WFOE, on the other hand, does not involve a lot of complexities. It generally takes about 30 days to set up a WFOE in China. You can select different types of business such as manufacturing, trading, and service. As compared to setting up a JV, setting up WFOE is relatively easier.
Protection of Intellectual Property (IP)
You need to partner with a local company to set up a JV in China. The benefits of joining forces with a local company include sharing of internal contacts, networks, and processes.
However, the risk of entering into a partnership with a local company is theft of the intellectual property rights.
There is no risk of intellectual property theft in the case of forming a WFOE. You can keep complete control over the daily process and operations. This makes it easy to protect trade secrets and intellectual property rights.
Required Investment
Investment amount is another critical consideration when selecting a business structure. The minimum capital for setting a JV in China is RMB 100,000 if there is one foreign investor and RMB 30,000 if there are two or more foreign investors.
Previously the minimum investment amount for setting up a WFOE was RMB 100,000. However, the requirement for minimum capital was abolished in 2014. Although now a foreign company can establish a WFOE in China by investing any amount of capital, we do not recommend you to start a WFOE in China just with one Yuan. Bear in mind that no capital injection will require at the moment, you will have 30 years to do the capital verification.
Scope of Business
Keep in mind that a WFOE is not allowed to sell products or services in the domestic market. While foreign companies can use creative methods such as export and re-import to get around the problem, but this tends to incur high costs due to sizable duty rates. There are no such restrictions for a JV.
Which One Should You Choose: JV or WFOE?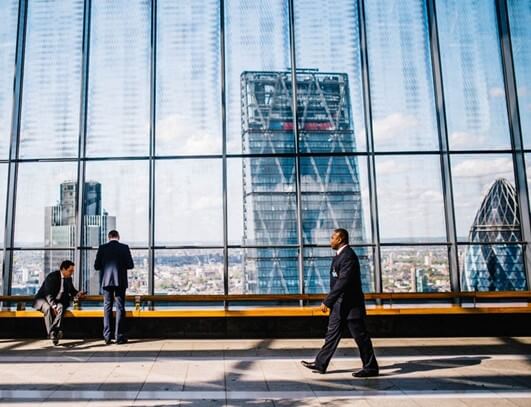 Setting up a JV and WFOE each has its pros and cons. If you want to retain maximum control and profit, you should select a WFOE. On the other hand, if you think that you can benefit from expertise, contacts, human resource, and market information of a local company in setting up a business in China, you should go for a JV.
You should note that JV is the only choice in certain industries that are protected by the government. There are no such restrictions for setting up a WFOE in China. However, WFOEs are generally created as an assembly or manufacturing operation to benefit from low cost of labor.
In the end, you must select a structure depending on your business goals, scope, and budget. You should figure out what's the best structure for setting a business in China. You also need to take into account the cost and regulatory requirements when selecting a business structure.
Things to Consider Before Setting Up a JV or WFOE in China
Whether you have selected a JV or WFOE in China, you need to consider certain factors when establishing a corporate presence in the country. Here are some of the things that you should consider when setting a business in China.
Select the Right Location
The foremost consideration when establishing a business in China is the location. You can't just pick any location if you want your business to be a success. When it comes to selecting an ideal location for your business in China, you should consider the following questions.
•
What are the logistical and transport requirements?
•
Will you rely on imported goods?
•
How will you have the goods transported to your location?
•
What restrictions or incentives are available in a location?
You should consider the nature of your business in selecting a suitable site. For example, if you want to set up an IT business in China, you should select Beijing, Guangzhou, and Shanghai as many startups and thriving tech companies are located there.
Major city centers are not your only choices when it comes to setting up a JV or WFOE in China. A lot of companies are moving inland to benefit from lower labor costs and government incentives. In particular, Chongqing's industrial parks in western China presents great opportunities for foreign investors particularly manufacturing firms.
After you have selected a region, you need to find properties in the area that are available for rent or purchase. In some cases, you will need to provide a proof of a lease in order to register your business in China.
You should create a rental agreement with the condition of approval of your business. However, whatever location you choose, make sure that the area is zoned for the business type that you are planning to establish.
Free Trade Zone (FTZs)
You should consider establishing a business in the free trade zone (FTZ). A free trade zone refers to a special zone where goods can be manufactured, handled, imported, and exported with less restriction from the Chinese customs. FTZs are pro-business zones where the tax rates are comparatively lower thereby providing cost benefits to companies.
Popular FTZs in China include Shanghai Free-Trade Zone ("Shanghai FTZ"), Fujian Free-Trade Zone ("Fujian FTZ"), Guangzhou Free-Trade Zone ("Guangzhou FTZ"), and Tianjin Free-Trade Zone ("Tianjin FTZ").
Know About Any Restrictions
Another important consideration when setting up a JV or WFOE in China related to a particular sector is restrictions on foreign investment. Keep in mind that all foreign investment is regulated in the country. You need to find out whether there is any prohibition or restriction in the sector you plan to enter.
You should look at the
Catalogue of Industries for Guiding Foreign Investment
to see businesses that are allowed, restricted, and prohibited. The sectors not mentioned in the list are generally putatively accepted.
You will face certain restrictions in establishing a business in China that relates to a sector listed in the restrictive category. Establishing a JV in China is the best option for foreign investors who intend to set up a business in restricted industries.
A Written Contract
In order to protect your interests, you must have a detailed written contract. Oral agreements are not sufficient when setting up a business in China. Provisions of a well-written contract include the following.
•
Terms regarding price, quality testing, supply chain
•
Scope of the business
•
Details of parties involved
•
Definition of acceptable quality and timely delivery
•
Payment terms and conditions
•
Liability in case of a breach of contract terms
•
Process of resolving disputes
•
Choice of law for dispute resolution
•
Clause regarding arbitration
An important advice regarding contracts is that you need to get it drafted by an attorney. Some people download a copy of a contract or select one that was used before. While some contract terms are general, a lot of them needs be unique to a particular business. This is why it's recommended that you contact an attorney who has experienced in drafting professional contracts.
An experienced attorney can craft a cross-border contract that can better protect your business interests. The attorney will know what's the best way to handle contractual disputes and disagreements. The cost of hiring an attorney to write a contract will be worth it in the end as it will ensure that your business interests remain protected.
Protection of Intellectual Property Rights
You need to have a strategy for the protection of intellectual property (IP) in China. You should consider registering your patents and trademarks to get legal protection. Many foreign investors wrongly assume that the IP protection back home will hold up in China. But that is not the case.
In China, a person who is first to register a trademark owns rights to it. It does not matter whether the person actually uses the IP.
Not considering this factor could end up costing you a large amount. For example, suppose that you own ship products worth more than $5 million. If someone has registered what you thought was your trademark, you will have to pay for it otherwise your products will never leave the port. The cost of using the trademark could be anywhere from hundreds to thousands of dollars per year. So, you need to find out whether a trademark is already registered in the country before establishing a JV or WFOE in China.
Approval of Business
Every business in China must be approved by two agencies: the State Administration of Industry and Commerce and the Ministry of Commerce. Moreover, if you have applied for a business in the encouraged sector, you will have to obtain an approval from the National Development and Reform Commission.
Approval of your business depends on the scope and the category of your business. It takes about three to six months for the approval of the application to set up a JV and WFOE in China.
Get Help of an Experienced Liaison
Lastly, you should get the help from an experienced liaison to set up your business in China. No matter how well-versed you are with the requirements for establishing a business, you will face a great deal of difficulty without a representative.
A representative will help you navigate through the complex application process. Your chances of getting your application approved will increase if you get the services of a qualified liaison. An experienced local representative will inform you about the registration requirements by the national, provincial, and regional governments.
While
Chinese business laws are clear and well-written, they can be ambiguous and confusing for foreigners. That's why you should contact a professional consultant based in China to know more about different options for setting up a company in China. This is necessary to ensure that you make an informed decision when setting a business in China.