VAT rates adjusted from May 1
From May 1, the value-added tax rate in the manufacturing and other industries dropped from 17% to 16%, and the value-added tax rate for goods such as transportation, construction, basic telecommunication services and agricultural products fell from 11% to 10%. It is estimated that a tax reduction of 240 billion yuan will be achieved throughout the year.
Hainan Free Entry to 59 Countries
The National Immigration Administration stated that starting from May 1st this year, the visa-free policy for the entry of 59 country personnel will be implemented in Hainan Province to further support Hainan to deepen its reform and opening up.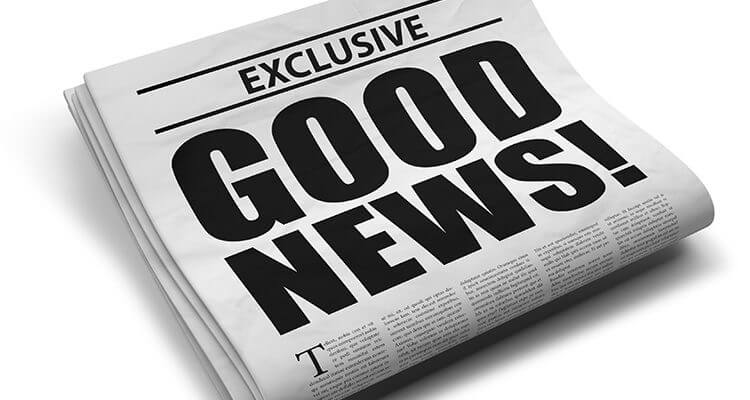 Buying commercial pension insurance can reduce taxes
Recently, the Ministry of Finance, the Ministry of Human Resources and other departments jointly issued a notice regarding the launch of a pilot project for personal tax-deferred commercial pension insurance. Since May 1, 2018, pilot projects for personal tax-deferred commercial pension insurance have been implemented in Shanghai, Fujian Province (including Xiamen) and Suzhou Industrial Park.
The trial period is tentatively scheduled for one year. A tax-deferred commercial endowment insurance refers to an individual who, after purchasing commercial insurance, can deduct the tax before the current month (year). If the deduction limit is 6% of the monthly salary income or the lower of 1,000 yuan, it is 12,000 yuan/year on an annual basis. In simple terms, buying such insurance can delay tax payment.
All imports of anti-cancer drugs are subject to zero tariffs
From May 1, 2018, all common drugs including anti-cancer drugs, alkaloid drugs with anti-cancer effects, and imported Chinese medicines with actual imports have been reduced to zero, which, to a certain extent, reduce the burden on family patients.
Part of the train ticket price welcomes a discount
From April 28 to the end of the year, the railway ministry will cut the prices of some EMU trains on 28 intercity railway lines, and the discount on some lines will reach 20%. In the D7261 train from Guangzhou South to Zhuhai on April 27th, the first class is 90 yuan, and the second class is 70 yuan. On April 28, the first class is 72 yuan, and the second class is 56 yuan. It is understood that the railway department will implement preferential discounts on the fares of 28 EMU trains from Guangzhou to Zhuhai, Dandong to Dalian, and Zhengzhou to Kaifeng, which will increase to a maximum of 20%.
9 types of specific passengers cannot fly
From May 1st, May 2018, the following restrictions on the use of civil aircraft were imposed on passengers who carried out the following nine types of acts in airports or aircraft:
First, they fabricated or deliberately spread false and terrorist information involving civil aviation security; second, they used forgery, Alters or fraudulently uses other people's identification documents and boarding passes; third, blocks, seizes, impacts check-in counters, security inspection passages, boarding gates (passages); and fourthly, carries or ships dangerous goods as required by national laws and regulations. , contraband, and controlled articles; those that are intentionally concealed by the State in carrying or checked baggage are those that are prohibited or restricted by the civil aviation industry. Fifth, forcibly capture and intercept aircraft, forcibly break into or impact aircraft cockpits, runways and aprons; and sixth, prevent or instigate others from impeding crews, security, check-in and other civil aviation personnel performing their duties, and implementing or threatening to carry out personal attacks. Seven, occupy seats, luggage racks, fight fights, find trouble, intentional damage, theft, unauthorized opening of aircraft or aviation facilities and equipment to disrupt cabin order; eight, the use of open flames in the aircraft, smoking, illegal use of electronic equipment, not Listening to dissuade; nine, stealing other people's goods inside the aircraft.
May Holiday's overtime don't forget to count
According to regulations, employers who had arranged workers to work overtime on the day of "May 1st" Labor Day (May 1st), and should pay at least 300% of the daily or hourly wage base; over April 30th and 30th, For those who work overtime, if they can't arrange compensatory time off, they should pay overtime wages in accordance with 200% of the daily or hourly wage base. Statutory holidays, overtime pay = monthly wage base ÷ 21.75 days × 300% × overtime days.
Express Interim Regulations will be implemented in May
Since May 1, 2018, the "Regulations" have stipulated express delivery rules and delivery rules; detailed processing rules for undeliverable and unreturnable shipments, and express loss compensation rules; and specifically stipulating the user personal information protection system for the sale of The illegal information provided during the process of divulging or illegally providing the courier service provides strict legal responsibility.