According to United Nations projections, currently, that is, in 2018, the overall population in China should be around 1.36 billion (not including Taiwan, Hong Kong and Macau). It is easily the largest country in the world.
Despite being a communist and socialist setup, Chinese market has been opening up quite fast. The government of China has initiated various policies to attract foreign capital into the country. Initially, the stress was on export-oriented WFOEs and high-tech companies, but since China's active participation in the WTO, the People's Republic of China is now encouraging WFOE investments also in other fields.
The average timeframe for setting up a WFOE in China is normally 3-4 months. You can get a business license in around two months.
In this blog post you're going to learn about the steps needed to set up a WFOE in mainland China.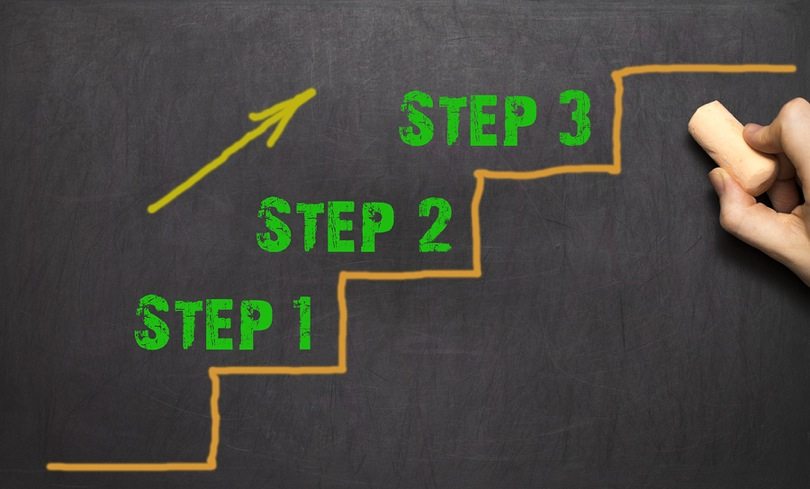 What is a WFOE?
WFOE stands for Wholly Foreign-Owned Enterprise. You may like to read
What is WFOE in China and Why Get Local Help to Make Things Easier for more information on WFOE.
What initial steps are needed to set up a Wholly Foreign-Owned Enterprise in mainland China?
Ready to tap into the massive Chinese market? The Chinese authorities are going to welcome you with open arms, provided you obtain the necessary licenses and you comply with the local laws.
Listed below are a few things you should take care of to make setting up your WFOE in mainland China as smooth as possible.
Gather and compile all the needed documents
Make sure you have the following documents with you. Although more documents may be required, but this is a safe list of documents to have with you before you set the ball rolling.
•
Two photocopies of the business license of the investing company.
•
One original credit letter issued by the bank during the past six months.
•
If you have a legal representative, you need a photocopy of the ID card or the passport of your legal representative.
•
At least five optional company names of your company, other than the main name.
•
The document describing the scope of your business.
•
Two copies of office rental contract that should be original.
•
Two copies of real estate certificate – signature with seal of the landlord is required on the real estate certificate.
Get the right name for your WFOE
What is in a name, a Shakespearean would ask? A lot.
In mainland China, there are two legislations that have a direct impact on the name of your WFOE, namely, Registration and Management of Enterprises Name and Implementation Measures on Registration and Administration of Enterprise Names. These legislations determine what name your enterprise is going to have. The various components of your business name, according to the legislations mentioned above, may include
•
Administrative region name of incorporation
•
The industry or business your enterprise belongs to
•
Your brand name
•
"Company Limited"
Even while adhering to these guidelines, there are many more attributes you need to take into consideration when finalizing the name of your WFOE. For example, Arabic numerals and foreign symbols and alphabets are not permitted. The name should clearly represent the nature of your business and it should not be misleading people into believing something that you don't offer.
Select the right location for your business
The location that you select for your enterprise can have a big impact on your business. First, as mentioned above, your company name may also include the city of registration. Therefore, it is better that you choose your location in the beginning itself. Some cities and industrial towns also carry prestige. Some cities are good for technology companies. Some cities and towns are good for industrial production. Some cities are known for export houses.
Although you may decide according to the nature of your WFOE, the best cities to set up business in China are Shanghai, Hangzhou, Nanjing, Beijing, Shenzhen, Wuxi and Ningbo (and many more). Fortunately, Business China can help you set up a WFOE in all major cities in China.
Another very important reason why you should decide on the location of your business is that, changing your location afterwards can be very difficult. Remember that the name of your company holds the name of your location too.
Before you submit the application for incorporation, your lease must be made. On top of that, at least the rental period of 12 months starting from the application submission date to the AIC is also a must. There are many other legal conditions attached to your locality. If you decide to change afterwards, you will have to go through many legal procedures again, costing you lots of money and time.
Open a foreign exchange bank and an RMB bank account
Although a WFOE is completely owned by a foreign business, you need to have at least two bank accounts locally, namely a foreign exchange bank and an RMB account to deal with local payments and receipts. You will need your RMB account for your daily operational expenses in mainland China. You will need this account to make tax payments also.
You can get the approval for opening both the accounts from SAFE (State Administration of Foreign Exchange).
Obtain all the needed registrations
Different businesses have different registration and licensing needs. You can get a five-in-one business license including
1.
Social Security registration certificate
2.
Statistical registration certificate
3.
Business license
4.
Organization code
5.
Tax registration certificate
On this page we have explained in detail all the
registration and certification processes needed to set up a WFOE
and how Business China can get you all the needed licenses with great ease.
Contact a local business setup consultant
This is the most important step of setting up a WFOE in China.
Although you can do your own R&D on the web or by visiting various locations in China, ultimately, you need an agency like Business China to take care of the complexities that are only understood by a local business agency.
We have a large team of English-speaking professionals who have had extensive experience in the fields of accounting, banking, taxing, business administration, law and HR. Headquartered at Guangzhou, since 2008 we have successfully helped more than 3000 foreign entrepreneurs get a strong footing for their business.
A great thing about working with the local business setup consulting or agency is that it can help you with the most taxing parts of setting up a WFOE in China, including company registration, obtaining licenses, setting up appropriate bookkeeping, managing the logistics of your initial business operations, getting you the needed manpower, informing you of the various government rebates available to foreign entrepreneurs in select industries, and helping you avoid the pitfalls that are only known to experience locals.
Want to know what all it takes to set up a successful WFOE in China? You definitely need to talk to our experts. You can write us or you can call us and we will gladly provide you all the information you need to set up your WFOE in China.