The State Administration of Taxation promulgated the "regulations on the supervision of taxation professional services (trial)", which has been implemented since 1 September. According to the regulations, the tax authorities should carry out administrative registration management for tax agents' offices, and they can not use the name of "tax office" without administrative registration, and can not enjoy the legitimate rights and interests of tax agents.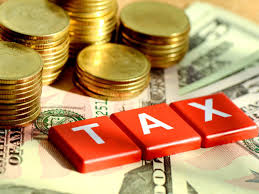 The measures stipulate that the tax authorities shall administer the real-name system for the tax-related professional service agencies and the tax-related service personnel, and it relies on the application system, establishes tax related professional service management information database, through collecting information, and then to establish the tax related professional service institutions and personnel engaged in tax service classification management.
For tax related professional service institutions and their tax related personnel who violate laws, regulations and relevant regulations, the tax authorities will take corrective actions or make interviews as the key regulatory objects according to the seriousness of the cases. We should reduce the credit level or enter the credit record, suspend or accept or refuse to accept the tax related business of its agents, incorporate into the tax related service, break the trust list, announce it, and push it to the social credit platform.