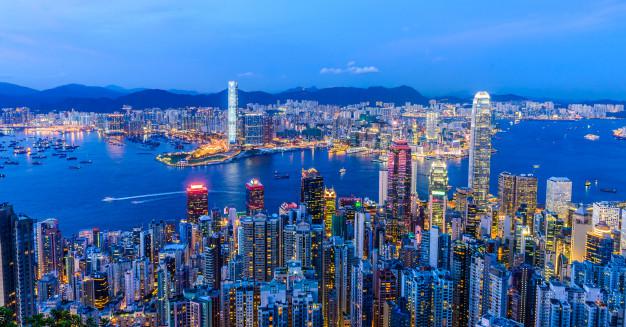 You can't have a conversation about opening a company or business in China without taking Hong Kong's role into consideration.
At the start of this year, the Government of China proposed an outline of economic development of Guangdong province, Macau and Hong Kong—collectively labeled as the
Greater Bay Area (GBA)
.
The development of this region, especially that of Hong Kong, is crucial for China's economic future. The plan is to
transition the Chinese economy
from the production of low-end goods manufacturing high-end technology.
The GBA can help this transition occur smoothly. In 2017 only, the
GBA's combined GDP was above 1.5 Trillion US Dollars
. To give you perspective on that, that puts the GBA in the top 12 largest economies in the world—ahead of Australia.
As China plans to bridge financial and economic gaps between the GBA and mainland China, we need to understand the conduit role Hong Kong plays in making China's market accessible to foreign investors.
Hong Kong is China's Main Offshore Center
Hong Kong is important to China for more than just its GDP. The global financial hub boasts an economic structure that involves the free movement of capital. This makes it a highly attractive offshore center for investors and businesses from around the world. In this case, Hong Kong then provides mainland China access to foreign capital reserves, unlike any other province or region can. Did you know that between 2010 and 2018,
over 70 percent of mainland companies
had their initial public offerings in Hong Kong?
Hong Kong is China's Main Platform for Foreign Direct Investment
Around
64 percent of the foreign direct investment
(FDI) that enters mainland China comes from none other than Hong Kong. Between 2010 to 2018, around 65 percent of outgoing FDI from the mainland went via Hong Kong.
Knowing these numbers tells us that Hong Kong plays an important intermediary role between China and Western businesses. Businesses that want to open an overseas company chapter are more likely to opt for Hong Kong, simply because its financial institutions are very strong. Not to mention, Hong Kong has played a pivotal role in helping Chinese companies acquire overseas shares.
Hong Kong's Financial System is Dominated by Mainland Banks
Chinese exposure is growing in Hong Kong's financial markets and that's one key reason why you should consider sitting down with Business China before
opening a company bank account in Hong Kong
. Whatever happens in Hong Kong's markets, is undoubtedly going to have a ripple effect in the financial centers of China and we've got all the information you need to get started in an unfamiliar environment.
While there are many overseas firms that have their company banks in Hong Kong, China has expanded there the fastest; its banking assets increased to over 37 percent in 2018. And that's why if you're looking to access China, taking over Hong Kong is your best bet!
If you want your business to become part of Hong Kong's offshore center, please give us a call at +86-020-2917 9715 or send in an email at
proposal@set-up-company.com
. We look for no registered capital and don't demand an office space for you to set up a company or bank anywhere in China and its administrative regions.
Register your company online
with us today!