2017 is the year of change in China's catering industry. The fast food McDonald's, which has been eaten for many years, has suddenly become a Chinese enterprise. The food delivery platform from Hungry, Meituan, Baidu takeout "tripartite" became the intensified version of the "double male competition" between Hungry and Meituan; With the closing of the last store, the once-mighty buffet Leopard has fallen down...Looking back on this year, what have happened in China's catering industry? Beijing daily "Food Week" with the Beijing Food Industry Association, Beijing Food Industry Association, jointly selected the top 10 news events of the year, and analyzed the development trend behind the events.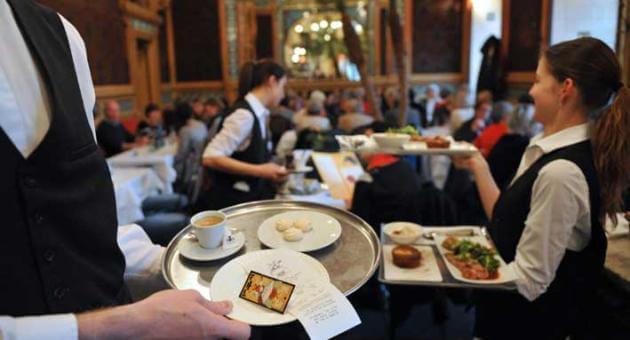 1. CITIC purchasing McDonald's China
In January 9th, CITIC shares issued a notice that CITIC Group's CITIC shares, CITIC Capital and Carlyle have signed an agreement with McDonald's to acquire McDonald's mainland China and Hongkong businesses with HK $16 billion 141 million, and get 20 years franchise.
2. Beijing started the "sunshine catering" project
In May this year, Beijing began to implement the "sunshine catering" project, the implementation of the "information sunshine", "process sunshine", "sunshine evaluation", the food safety information of the catering service unit, the process of food processing operation and the public evaluation of the catering service units are really "sunning in the sun".
3. New Guijie "51" restarts to welcome guests
On May 1, the renovated new Guijie was officially opened. Compared with previous years, the overall environment of guijie has been significantly improved, and the illegal construction, dirty and poor, parking difficulty and the low end of the business have been greatly improved.
4. Yumchina buy Daojia
In May 15th, Yum China announced that the company will purchase Daojia to achieve the holding. After the completion of the transaction, Sun Hao, the founder of the Daojia, will continue to take charge of the business.
5. KFC launches the first sub brand
6. Leopard's national store shut down
In July 4th, the last store of Leopard Cuiwei shop announced the closure, then the leopard Shanghai restaurant is fully closed.
7. The xibei fast food project has broken down again.
8. Hungry buy Baidu takeout for 4 billion 200 million yuan 
On August 24th, it was announced that the acquisition of baidu takeout, with a turnover of 4.2 billion yuan, was the biggest takeover event in the take-out industry this year.
9. Dicos "unmanned restaurant" appearance