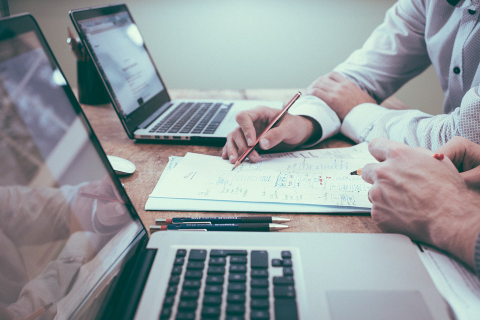 There is a silver lining to everything. The same holds some truth for the novel coronavirus pandemic.
On the one hand, the global economies crumbled, and millions lost their jobs. Businesses have shut down; some of the industry's biggest names filed for bankruptcy, and the socio-economic impact hit the poorer countries hard.
On the other hand, countries around the world discovered new ways to keep their businesses running. The global supply chain disrupted, and as a result, companies sought innovative ideas to keep up. Brick and mortar stores went online. Online classes and telehealth services became the norm. In short, the entire global business landscape transformed, and the change is here to stay.
The good news is that while several businesses shut down, a lot more have opened up. If you're planning on taking your business to China, here are a few business ideas that might work:
Online teaching
The coronavirus pandemic has changed the dynamics of our education systems forever. Online education has substituted face-to-face learning throughout the world.
Profits of the teleconferencing platform, Zoom—which has been extensively used for the purpose—are skyrocketing!
According to the Guardian
, Zoom's annual sales forecast almost doubled and the company made a profit of $27 million in the first quarter of 2020. The company's stock even gained 3% in the open market. This value is nearly five times the initial public offering of $36 from 14 months ago!
According to Zoom, more than 100,000 educational institutes around the world are now using the app. Here's what made Zoom a success story during the pandemic: during a time when millions of people around the world lost their jobs, Zoom offered a free version of its service to keep them going. It worked as a tool for employees to continue working from home.
Users in China recently discovered Zoom as their
window to the rest of the world
. Since January 1st, Zoom was downloaded as many as 5.4 million times from China's Apple Store. This number was nearly 11 times higher than in 2019!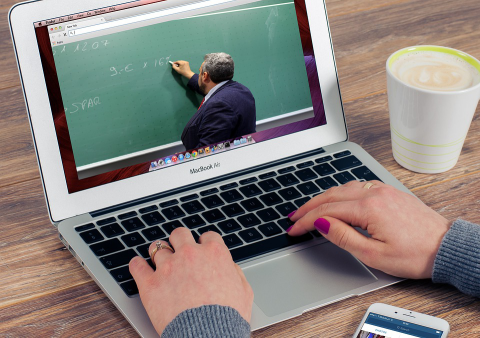 What can you teach?
As a business owner, mobile applications like Zoom and DingTalk can help you find a set of students that'll be willing to study from home. Online education isn't necessarily confined to academia. You can market any skill that you have. Whether you have a knack for music, yoga, fitness, martial arts, fine arts, or even cooking—put it out and get teaching.
According to the BBC
, home fitness has surged during the COVID-19 crisis. As more and more people have been forced to exercise indoors, there is a need for instructors that can conduct classes online.
The Chinese are big on fitness
. Back in 2018, Chinese fitness clubs generated a revenue of $6.91 billion. Even under the current circumstances, sales of yoga mats and dumbbells
have significantly increased
across all the e-commerce platforms in China.
This means that Chinese consumers are willing to invest in online fitness classes.
Digital marketing
According to Forbes
, companies around the world are turning to digital marketing strategies to survive the pandemic. Businesses are going digital. Brick and mortar stores aren't attracting the footfall that they did a few months back. Social distancing guidelines have compelled consumers to shop online. This is why the same businesses are also reaching out to their consumers via digital platforms.
Under these circumstances, the key to staying relevant in the market is 'adaptability.' To adapt to the new normal, firms need to invest in digital marketing.
Forbes has categorized digital marketing into four broad groups:
a.Social media marketing
b.Content marketing
c.Search Engine Optimization (SEO)
d.Influencer-led campaigns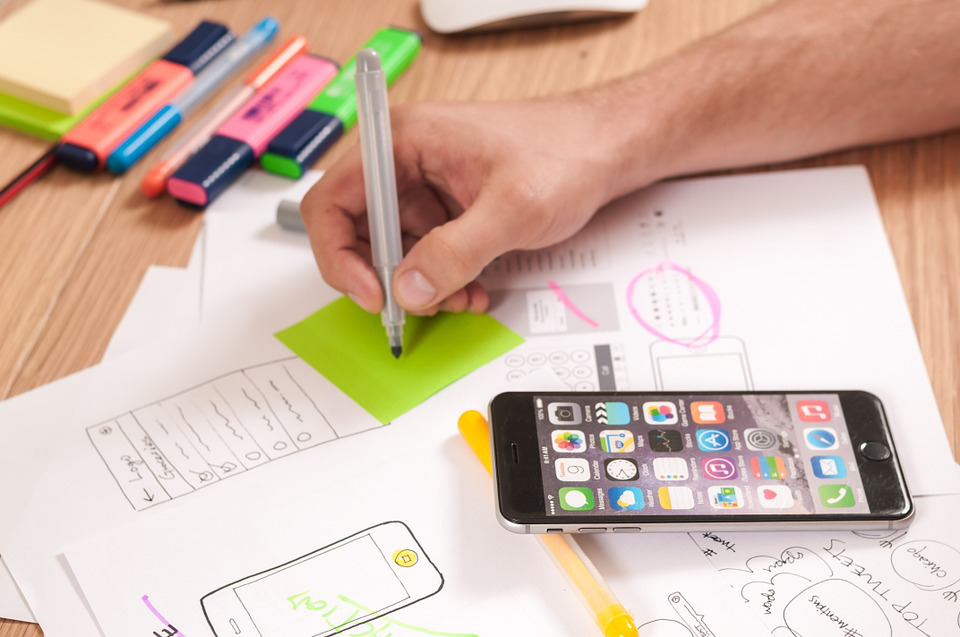 Here's the good news for digital marketers:
You might assume that since the economy isn't doing as well, companies might not have the resources to pay you for the services. This is not entirely true. According to the same report, most corporations worldwide spend 50 to 60 percent of their marketing budget on corporate seminars, conferences, events, exhibitions, and trade shows. B2B businesses mainly rely on trade shows to expand their network. Now that all of those events stay canceled, the same companies have saved up on a lot of funds to spend elsewhere. Companies don't want to lose clients. They'll do whatever it takes to keep their trajectory upward.
Speaking of China; studies suggest that
digital marketing trends in China are evolving
so fast that the West can't keep up! According to
Harvard Business Review
, managers in the West tend to underestimate the power of China's digital marketing competencies. Numerous channel-straddling media giants in China create shareable and viral content.
Video marketing is reasonably popular in China. Chinese consumers, in particular, have shorter attention spans and prefer content that's jammed into 8 seconds. They prefer moving back and forth from one video sharing platform to another. Livestream has become an effective form of marketing and is helping them bring in a lot of money. Artificial Intelligence and Virtual Assistant chatbots have been helping businesses create innovative marketing messages.
If you have the right expertise in content writing, SEO, Google Analytics, or social media management—now is the time to step forward and set up your agency. Almost every business that has an online presence will need your services. Digital marketing also helps businesses increase their online-to-offline consumer conversion rate. It bridges the gap between their digital and physical presence.
Especially with the COVID-19 pandemic, brands are looking to reposition their strategy and
rebrand their messages
. They're looking for newer ways to tell their consumers that they care for them and are doing everything that they can to ensure their safety. Back in the day, advertising messages based were aimed at generating higher returns on investments.
This is no longer the case.
Now, businesses need to position themselves as socially responsible entities. The buyer journey and consumer touchpoints have changed. The COVID-19 crisis calls for brands to be more empathetic and understand their consumers' needs more deeply. As a digital marketer, you can help them personalize their digital communications accordingly.
Online healthcare supplies
The COVID-19 crisis has resulted in an acute shortage of personal protective equipment (PPE) and other healthcare supplies around the world.
What does the WHO say?
According to the World Health Organization
, this could potentially endanger healthcare workers globally. Right after the pandemic surfaced, consumers started panic buying and hoarding PPE supplies. As a result, hospitals and isolation centers have become dangerously ill-equipped with surgical masks, PPE, respirators, face shields, goggles, gloves, aprons, and gowns. Due to a disruption in the supply chain and export restrictions, supplies are either taking months to deliver or are not delivering at all. In most cases, they're sold to the highest bidder.
The WHO also stated that every month, around 89 million surgical masks are needed globally. The international demand for gloves and goggles stands at 76 million and 1.6 million, respectively.
To meet the rising demand, the global manufacturing industry needs to take its production up by 40%. Ever since the pandemic started, WHO itself has shipped around half a million sets of PPE to over 47 countries—which is still not sufficient. The sudden spike in demand has also pushed the prices upward—making these supplies unaffordable for common citizens.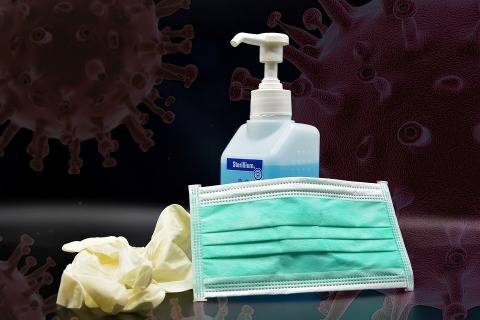 How can China help?
The good news is that China has been at the forefront of exporting PPE around the world.
According to the CNBC
, exports of Chinese medical supplies are currently growing at an encouraging rate and have created millions of jobs. China has sold more of these overseas than it expected to.
Initially, China's exports started to falter. As economic activity in China became limited, exports fell by 7.7% in the first quarter of 2020. However, after China geared up manufacturing medical supplies, the same figure went up by 28.5%. To facilitate this, startups started pouring in from all parts of the country.
From January to April
, exports of medical supplies rose by 11%. From April 1st to April 10th, the daily export value for antiviral medicines jumped from 1 billion Yuan to 3 billion Yuan. From March 1st to April 30th, the exports of medical supplies 71.2 billion Yuan. This included 27.8 billion surgical masks and 130 million PPE sets. Thanks to the exports of medical supplies, China's trade balance grew to $45.34 billion in April. Back in March, it was equal to $19.9 billion.
Even though the infection rate has significantly slowed down in China, individuals still need to wear masks and follow physical distancing guidelines when they go out. If you're planning on joining the medical supplies business, there are two options:
a.You can cater to the domestic Chinese demand
b.You can export healthcare supplies where they're needed globally.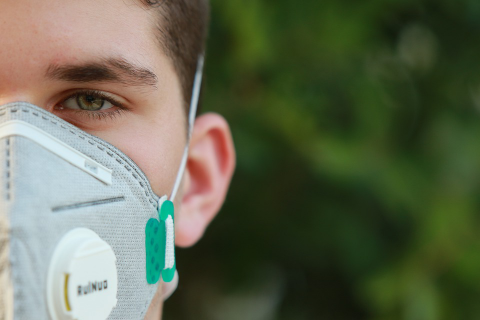 E-commerce business
If you have a business idea that might work for China, you don't need a brick-and-mortar store. The Chinese are big on e-commerce. In 2018, China had a total of
804.5 million
internet users. This is the reason China's e-commerce industry has experienced
above-average growth over the past few years
. In 2013, the gross sales volume from online shopping stood at 1.9 trillion Yuan. By the end of 2020, it's expected to rise to 11.3 trillion yuan. It's also expected that by 2020, over half of the Chinese population will comprise online shoppers.
The mobile segment is a particularly booming e-commerce sector. For Chinese consumers, mobile phones have more or less replaced computers. This is why almost every Chinese online shopping store has its own mobile app. Back in 2016, the Chinese mobile e-commerce market stood at 4.5 trillion Yuan. This was a nearly 121% surge from 2015. The Tier 1 cities are particularly a feasible playing field for e-commerce businesses since the e-commerce use penetration in these cities is 73%. As many as 19 new e-commerce companies went public in 2019.
Chinese consumers also rely on social media for shopping information. You'd be surprised to know that during the first quarter of 2020, the popular social commerce Chinese website Pinduoduo had over 487 million active buyers!
China is equally big on
cross-border e-commerce
. By 2019, the total cross-border e-commerce trade volume totaled around 10.5 trillion Yuan. This was nearly 9 trillion Yuan above the previous year.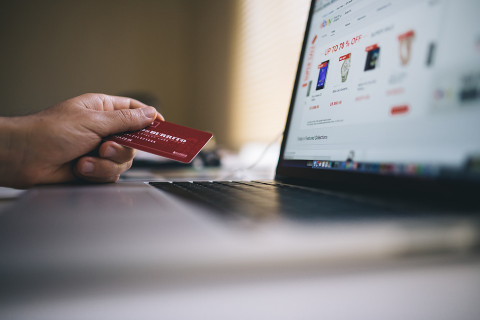 Why invest in an e-commerce venture?
The COVID-19 crisis has confined consumers to their homes. Even though economic activity has started normalizing around the world, it's still recommended to avoid visiting crowded places unnecessarily. Governments around the world recommend their citizens not to venture out of the house for purposes other than work, essential groceries, and healthcare. All else can be tackled online. Contactless payment systems and delivery strategies have become the new normal. Consumers are heavily relying on online bank transactions to avoid cash exchange.
If you're planning on entering the Chinese market in times like these, you're in luck because the mobile payment market is already well-developed. Currently, WeChat Pay and AliPay account for almost
90% of the total Chinese market.
There are currently
768 million
online payment users in China—AliPay being the most popular payment option.
Even under the current situation
, the Chinese are buying all sorts of commodities online. From face masks, lipsticks, and beauty products to bicycles and electric motorcycles, sales growth has been explosive!
Chinese consumers have started adapting to the new normal. Now is the time to bring in your great business idea and make it happen. If you want to set up your WFOE, representative office, or joint venture in China, Business China will assist you throughout the way. Besides the company registry process, we also help foreign businesses obtain the
Chinese working visa
, patents, social security, and trademark. From
accounting and bookkeeping
to software copyright protection—we will help you at every step.
You can sign up for a
China company registration package
now.