China is on the path to become the world's largest economy. It's expected that by 2050, China will account for
20% of global GDP
. Thus, it's a great time to enter the Chinese market and benefit from the outbound investment opportunities. Despite the impact of the pandemic, China has successfully recovered and is ahead of any other country in the region. While China's economic rivals, including the United States, continue to suffer from the effects of the pandemic, China is successfully emerging as one of the leading economies in the world.
Unlike many other parts of the world, the current economic system in China provides many great opportunities not just for locals, but also for foreigners who wish to benefit from the current boom in economy.
Moreover, it's not just the Chinese men who are benefitting from the economy, China provides great opportunities for women entrepreneurs too. Currently, statistics show that
25.6 percent of all businesses
in China are run and owned by women.
This blog post will explore the contribution of women in the economy and introduce the readers to some of the most successful businesswomen in China.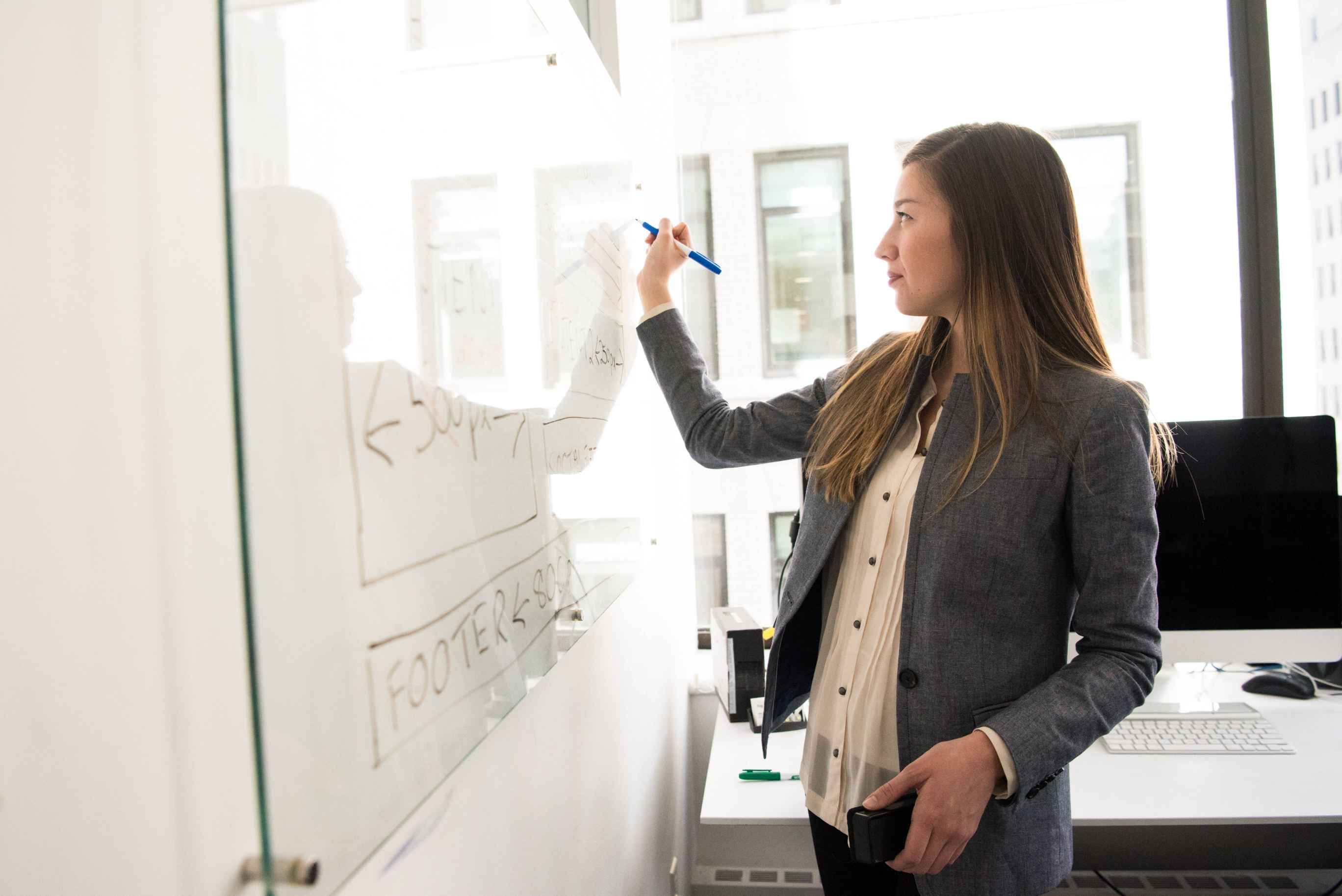 Chinese Women Today
Did you know that Chinese women are contributing at least
41 % to the country's GDP
? This is higher than the percentage contribution of women in any other region including the US.
Chinese women have continued to prove their capabilities and have challenged men in every aspect of the economy. Studies show that at least 70% of local employees are women currently. From international corporations to local industries, young Chinese women have secured prominent positions. The economic condition of China has radically changed, and women have played a vital role in improving different aspects of the economy. Their efforts have also positively impacted the cultural expectations of the society.
Today, you'll see many young Chinese independent women acquire higher education, work in almost every sector, and even hold important positions.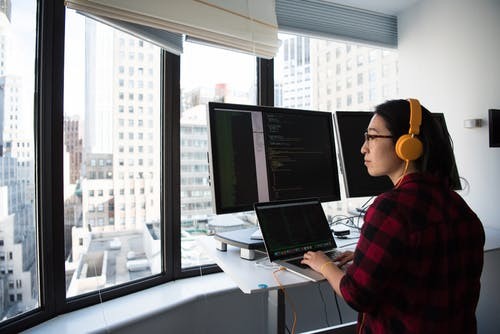 Their hard work, talent, educational status and emotional intelligence makes them stand out.
Currently, the
Chinese women's labor force participation is at 63.3%
, and it's expected to continue to increase. The best part is that these amazing women are not only pursuing successful careers but also playing an important role as mothers and role models in the society.
China's population is rapidly aging, and to respond to this challenge, Chinese women are reproducing and raising children while actively contributing to the economy.
Over time, Chinese women have proven themselves to be deserving candidates for many important positions. They long for independence and aim to be self-reliant in all their matters.
Most women pursuing higher education wish to be financially independent, and many are even earning better wages than their male counterparts. Over the years, these women have proved that they can even outperform men when provided with equal opportunities. As we move forward, we'll briefly look at examples of some of the most successful business women in China.
The Successful Business Women of China
As mentioned earlier, more than 1/4th of the businesses in China are owned and managed by young Chinese women entrepreneurs, and this number is expected to rise at a much faster rate.
Here's a list of some of the top business women in the country that you should know about.
Lucy Liu
Have you ever heard about or used the famous cross border payment company,
Airwallex
? 26 years old Lucy Liu is one of the co-founders of the company and has been leading her startup. Her business even achieved 'unicorn' status within just 6 years, meaning it valued at over $1 billion.
The company provides customers with easy international transactions in foreign exchange markets. Just before the pandemic, the company closed atUS$100 million in 2019, and despite the pandemic, it continued to succeed.
Within a few years of starting the business,
Lucy Liu
was also declared the EY Australian Entrepreneur of the Year for 2018 as well as Fintech Australia Female Leader of the Year.
Zhang Mo
Zhang Mo
is another influential business woman in the country. She's the founder and CEO of the famous Artificial Intelligence startup
Yi+
. The company is known for building high quality visual engines for AI, and in 2019, the company also made a new world record in the same year for highest accuracy in the "Pascal VOC comp4 object detection challenge". Yi+ is currently the world's first and only computer vision software to cross the 90% accuracy mark. Zhang is also invited as guest speaker to conferences by top companies such as Huawei, Qihoo, Weibo, and JD.com. She's also leading a sub-brand called Clothing+ that focuses on fashion products.
Chen Anni
You must have heard about the famous comic platform
Kuaikan Comic
. The platform was founded by
Chen Anni
who is also the startup's CEO. Her comics are not just famous in China, but around the world.
In 2014, she established the award-winning startup and the anime series,1% Life, became famous across the globe. Chen Anni has used anime series to depict the struggles of the young Chinese population. Soon, the comic was circulated and praised across the globe and profits amounted to almostUS$177 million. The startup has set up a new financing record in the industry. As per the latest statistics available, the company has over 170 million users annually and at least 40 million monthly users.
Kathy Gong
Kathy Gong is a one of the founders of the famous gaming startup,
WafaGames
. In addition to their exciting games, the company is famous for making attractive realistic female characters.
Kathy Gong
is a gaming enthusiast herself and encourages female gamers to step forward and depict their skills.
Moreover, she's also the founder of a robotics startup, ai.Law. This AI startup has partnered up with sponsors to make studying and understanding law more accessible and affordable. So far, her startup has helped three million people, out of which 67% are women. Gong was famous even before her startups came to forefront when she became the country's youngest national chess champion at just 10 years old. She's also running a nonprofit organization named World's Youngest Voices with the aim of sponsoring extraordinary young students.
Daisy Guo
Another famous entrepreneur in China is
Daisy Guo
. She is the founder of Tezgin through which she matches designers with freelance projects. She's playing a vital role in promoting freelancers in the region. So far, 8,000 businesses have benefitted from her startup and her clients include big names such as Unilever and Special Olympics International.
Tezign has also completed a Series B funding round in which Guo raised funds to improve artificial intelligence applications.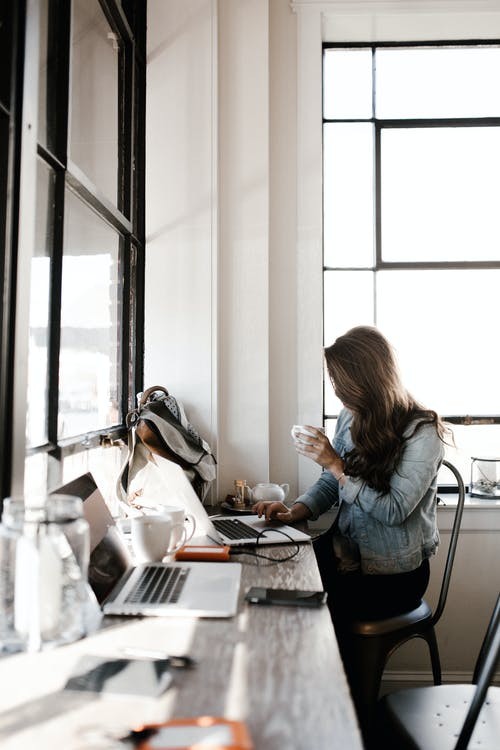 We have highlighted some of the top women business entrepreneurs in the country. While most of these women are locals, the country welcomes towards both male and female foreigners from around the world.
Just before the pandemic on first July 2019, 44 Chinese companies had submitted a CEO Statement showing their support for promoting more women in businesses. All the companies agreed on principles of women empowerment and officially became signatories upon approval of the statement. By March last year, total number of official signatories had reached 74. Taiwan, Hong Kong, and Macao are also now following the footsteps of China.
On the 25th anniversary of the Beijing Declaration and Platform for Action, businesses also celebrated the 10th anniversary of WEPs. UN Women and UNGC (United Nations Global Compact) came together to develop strategies to promote more practices that not only empower women but also encourage them to start their own businesses.
While signing the WEPs, the Chairman for PwC, Mr. Raymund Chao, vowed to promote better policies to facilitate working women and make it easier for them to work and run their own startups.
The co-founder of Maverlinn, Chia-Lin Coispeau is one of the most prominent figures among all the signatories. She has been working to promote gender equality for years. She has led initiatives such as WeEmpowerAsia in the past and her contributions in women's economic empowerment are noteworthy.
As China's economy continues to recover from pandemic, many business opportunities are opening up for budding entrepreneurs. You too can benefit from these opportunities.
Business China is a renowned consulting firm in China that specializes in helping foreign firms launch operations in China. We have over ten years of experience with various tasks, such as setting up representative offices, WFOE registration, and accounting services.
We help our clients in forming a WFOE, and
setting up a representative office
. All these tasks require an understanding of Chinese laws and regulations, and hence we also provide our clients with legal advisors.
We have helped many clients set up
companies and operations in China
and Hong Kong. To learn more about our expert consulting services, visit our website or
call +86-020-2917 9715
.