Setting up a business in Guangzhou?
Guangzhou is the most livable city in China
, according to the United Nations and 2017-18 Global Urban Competitiveness Report. 
Furthermore,
Forbes
has ranked Guangzhou as the best city for business in China for consecutive years in 2014 and 2015. In
Forbes' 2017 list
, it's ranked second, only behind Shanghai.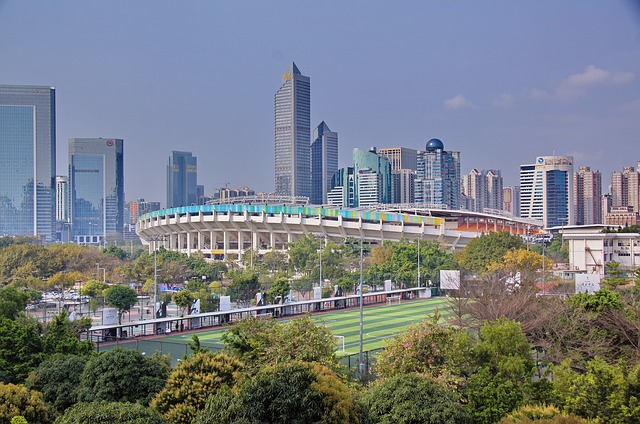 Guangzhou, once known as Canton, is the capital of the southern province Guangdong. The city is
known for exporting
machinery, electrical equipment, and high tech items. It's also home to Guangzhou Free Trade Zone, the first of the many Free Trade Zones in China.
Setting up a business in Guangzhou can open up multiples doors for opportunities and profitability, but have you covered all the bases? These are the questions you should ask before starting a business in Guangzhou, China.
Is WFOE The Right Choice For Your Business?
WFOE, short for Wholly Foreign-Owned Enterprise, presents a great option for foreign investors looking to set up a business in Guangzhou. If you don't know about WFOE, here's some information on
what WFOE is
. 
You can also check out our
step-by-step guide to setting up a WFOE
. Back to the question, is it the right choice? Well, if you're looking for:
1. total autonomy over your setup, 
2. independent setup, and
3. total control over your profits, 
Then WFOE is the right choice for your business in Guangzhou.
Have You Considered Company Location and Office Space?
Guangzhou has been declared the
national commercial distribution hub
by the Chinese government. This is because of its nationally-connected railway and motorway network. 
Moreover, the Baiyun International Airport in Guangzhou offers over 50 international and 100 domestic destinations. The city's port can handle cargo capacity of around 590 million tons.
These statistics
further elaborate the significance of the city when it comes to business.
But have you considered where your business will be located? Nanshan New Area Is a great option because it's also a part of the Guangzhou Free Trade Zone. 
Establishing your business in Nanshan allows you to avail tax breaks and various other benefits and exemptions offered to tech and service startups. 
Another important consideration is finding a suitable office space for your new business. For company registration in China, you need a registered address. 
We can provide your company with a
registered work address in Guangzhou
as well as other major cities such as Shanghai, Shenzhen, and Foshan.
Do You Have An Intellectual Property That Needs Protection?
For foreign businesses, intellectual property can be a tricky issue, especially if this is your first time doing business in China. 
Trademarks and patents that have been previously registered in any other parts of the world are not valid in China. However, China is working hard to
strengthen IP protection
for domestic as well as foreign businesses.
In short, you'll need to reregister your IP in order to protect it; otherwise it can be registered and used by others. This will ultimately lead to costly litigation and settlements. 
We can help you with
trademark registration
so you can enjoy legal protection. At Business China, we offer a comprehensive range of
company registration
and
company management services
to foreign clients. So before you start your business in Guangzhou,
give us a call
!