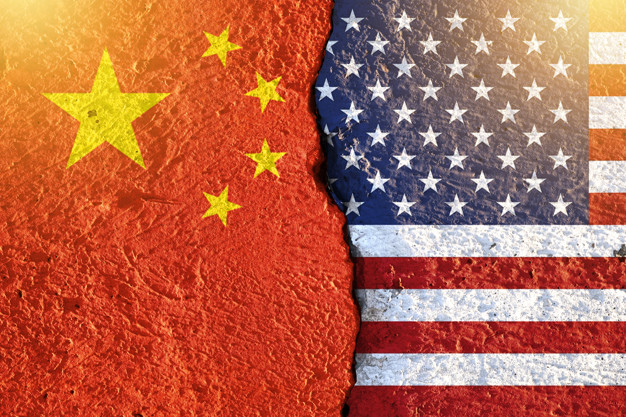 Ever since US President Donald Trump slapped
tariffs worth $34 Billion in July 2018
, political analysts have been dreading a full-blown trade war between the two biggest economies in the world.
The US-China trade war has slowed down global growth and affected producers and consumers negatively in both countries. The back and forth on tariff application have significantly reduced the scale of bilateral trade between the two nations although the trade deficit hasn't changed by much.
Experts believe that if the trade war is to continue, then could greatly disrupt business and financial market trends all over the globe. Not to mention, one of the biggest losers in this race would be global supply chains. In light of a potential global recession,
we understand that our clients are worried about the expansion of their businesses in China.
What does it mean for foreign investors and overseas firms who wish to
register a company in China
?
In today's blog, we're going to help you find perspective on how the US-China trade war affects you.
1. There is no winner
Let's just address the elephant in the room. There are no real winners in the trade war. The US itself is experiencing declining rates sin real exports and their GDP figures are slowly dropping. Meanwhile, other countries who trade with both, the US and China, are going to be indirectly hit as the demand for their own exports cuts down. This might happen via disrupted supply chains or through a generally weaker global economic output.
2. We're not far from a recession
We need global economic growth to remain above a 2% margin. If the trade war continues and we head over to a protectionist economy era, then global growth—which has reduced by 0.8% this year—
will plunge by 1.4% next year
.
World trade will suffer in a protectionist economy as more countries will become inward-looking. Multinational firms that drive global growth may end overseas production to remain competitive in local markets.
3. China doesn't have it as bad as the US does
There's no denying that both countries are going to be hit badly by the trade war. Although the irony of this US-initiated war is that the world's largest economy will experience the greatest decline in its real imports of services and finished goods.
Experts believe that real imports in the US may fall below 4 percent in 2020. For China, the good news is that any kind of damage will be buffered by its export-heavy economic structure.
Businesses that are interested in forming a company or are looking to begin a
joint venture in China
can buffer themselves from any kind of investment losses by signing up with professionals from Business China. From initial registration to company banking, we can help you
set up your company in China
in the best possible conditions!
Call now at +86-020-2917 9715 or send us an email at
proposal@set-up-company.com
for more information.